5 Really Annoying Status Ailments
9/26/13 3:40pm
When playing games I usually find status effects as a minor nuisance, but these 5 were some real kill joys.
1. Virus - Final Fantasy XII
Final Fantasy XII isn't really that hard of a game, but I've never been so scared of dying like when I ran into a virus trap. God this one seems innocent at first, but it is very lethal if you get into a battle. I love setting up all of my characters with a healing Gambit so they rarely run out of HP, but Virus makes these gambits absolutely useless as the party's health permanently decreases when they get hit, until they have 1 HP. I could only revive my party and run, a lot of the time I failed to run away. Simply put this status effect sucks and can only be cured by a vaccine or a save point, it does not go away over time.
2. Curse - Xenosaga 2
I'm not a huge fan of Xenosaga 2 as it is the weakest title in the trilogy, but Curse and a couple other status ailments make it quite an annoying game to grind through. The final... I mean the second to final boss in the game uses curse on the party and not being prepared for it basically ends the fight. Curse causes the party member's attack to attack both the enemy and themselves at full strength. It's really annoying, but easily cured. The annoying thing is that the second to last boss spams this in between major attacks, which leads to a cycle of healing the ailment and HP each round. This is the exact opposite of the final boss which casts an automatic revival spell on the character fighting it in addition to constantly taunting without attacking.
3. The Monado - Xenoblade Chronicles
Playing as Shulk is so awesome in Xenoblade Chronicles that I just don't understand why 3 to 4 major battles basically make him completely useless. If an enemy is remotely human like you cannot harm it with Shulk for half of the game. The reason for this is that the Monado cannot harm humans. One battle that comes out of nowhere was literally a bore because I was waiting for my party members to kill the enemies, 30 minutes of my life lost. This is one minor complaint which is easily avoidable if I didn't use shulk, but it just makes what should be short and easy fights long and hard.
4. Confusion and Slow - Ys VI and Origin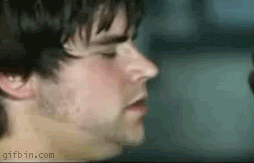 What slows a fast paced game down? Reversed controls and slowing the character down of course. This one isn't really that annoying, but in the case of Ys VI The Ark of Napishtim there is a cave filled with enemies that inflict status ailments. It's claustrophobic and these two status ailments make getting through this cave a nightmare since the controls make it impossible not to run into these status ailment inflicting enemies. Thank goodness the swordplay is really quick or else the cave would be impossible.
5. Confusion and Charm - .hack//Infection - Quarantine
Bringing up confusion again isn't me being lazy, confusion in .hack is different and is really cruel. It strips the control away form the player and forces the character to attack the closest enemy or friend on the field. What really sucks is that most of the enemies that cast confusion have physical tolerances which means the random attacks won't hurt them, I hate those f**king mimics. If the entire party is confused and one of these enemies is present then it's basically game over.
Charm acts similar to confusion in that it takes away the control from the enemy, but it's friend vs friend instead of random. One major boss fight is all about charm and literally spams charm on all 3 party members. It really sucks to run into these ailments, but it is pretty easy to get rid of them, especially since the game is paused when selecting commands. Unfortunately those commands don't work when all 3 party members are affected by these ailments.
Having no control over what happens, unable to command my party to heal me, and those damn physical tolerance enemies attacking on top of casting confusion is one of the most tense and aggravating moments I've felt while playing any game.
Just a heads up that on Friday, December 13th we'll be implementing two options for commenting on ScrewAttack. In addition to the traditional comment system we'll also be adding the ability to post directly via your Facebook account. Thanks!