TLDR;
Two-Bit Specialist recounts his experience on Day 3 of A-Kon, the live SideScrollers event, and cosplaying in general. Photo gallery at the end.
Part 3: "All Good Things Must Come to an End… and It Sucks."
Previously on The Adventures of Two-Bit Specialist, we met the rest of the ScrewAttack crew, attended the DEATH BA—er, I mean, the ScrewAttack Q & A panel, and went crazy with the pictures until my phone finally died.
Sunday, June 3rd
Today, I was even MORE ready. I brought the wall charger to avoid sitting in my car for an hour while my phone recharges. Nothing could possibly go wrong. And it didn't, but I totally miscalculated. As it turns out, Sunday was more of a "wear your regular clothes and actually look at the stuff on the booths" kinda day, and my later chat with Sam and Lauren confirmed that. Nevertheless, there were some people that got with the program and still showed up in their costumes. I didn't see the ones I didn't get the night before, which was unfortunate, but I still got plenty of good shots.
Live SideScrollers Podcast Recording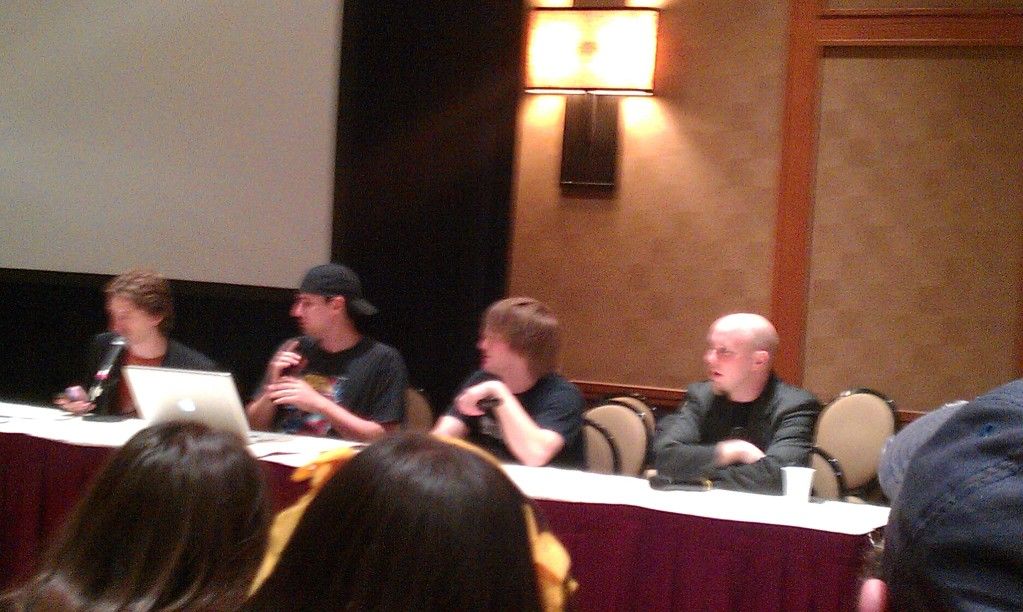 The main event that day (for g1s at least) was the SideScrollers recording. I showed up at the SA booth an hour before the panel. There I saw Craig, Jared, Chad, Sam, Lauren, and Drake. I got to talking to Craig, who liked the mask I was wearing quite a bit (Oh, yeah. I wore a mask. That's not important, though), and he shared with me some memories of his early days with the site—namely, a trip to Mexico he made (you can still watch those videos on YouTube if you check out the ScrewAttack channel). It was very cool to talk to him, and it was even more awesome that he recognized my g1 name.
We got to the SideScrollers panel (with guest star brentalfloss). Chad told me about how crazy the MAGfest recording of the podcast got last time, so I was fully expecting something similar. Unfortunately, it WAS Sunday, and the crowd didn't even fill half the room. g1 participation was very poor: we didn't do the countdown, we didn't shout HARD NEWS, and we didn't do the Newsdesk theme. Regardless, the actual episode was very fun to listen live, and it's already up on the site, if you haven't check it out yet.
After the panel, I went back to—where else?—the SA booth. I saw brentalfloss there and took the opportunity to have him sign my DVD and have my picture taken with him (which you can see in last episode's gallery—self-promotion ftw!). That was pretty much it for my interaction with the crew. I went back a few more times after walking around taking pictures, but nothing interesting to report beyond just chit-chat.
On the Subject of Cosplayers
I wanted to touch on a few observations I made during this my first convention. I've said it once, and I'll say it again: cosplayers are the coolest people on earth, and A-Kon confirmed that for me. I saw all kinds of different costumes from all kinds of different people. It wasn't just anime. It was nerd/geek culture of all kinds. There was videogame cosplay. There were Western comics, movies, and animation cosplay. Some of these kids put a lot of heart and effort into their costumes, and it definitely showed, as they quickly grabbed everyone's attention wherever they went.
They were awe-inspiring, even if half the time I didn't know where they were from, but what amazed me the most was WHO wore the costumes. Age, gender, race—none of that got in the way of people having fun looking like their favorite characters. I saw black Clouds, girl Sephiroths, and even an elderly couple in steampunk. Like I said before, they just KNEW how to have fun. On the Internet, one would look at them and criticize them for not looking EXACTLY like their inspiration (maybe they weren't tall enough or "well-endowed" enough). Not at the convention. Everyone was just too busy enjoying themselves, and I know I had the time of my life. I didn't want it to end, and I'm sure many others felt the same way, as we sat on the carpet looking at the staff dismantle the booths and doing clean-up (or maybe they were just waiting for their rides).
So it's with mixed emotions that I drove off that evening, looking back in my rearview mirror at that fantastic scene one last time (well, I didn't actually looked back, because, you know, Dallas drivers). I was sad that it was over but happy that I got to enjoy it. I'll never forget the memories of being at my first con with the coolest people on earth and meeting my favorite Internet personalities. These are memories that I'll cherish for the rest of my life.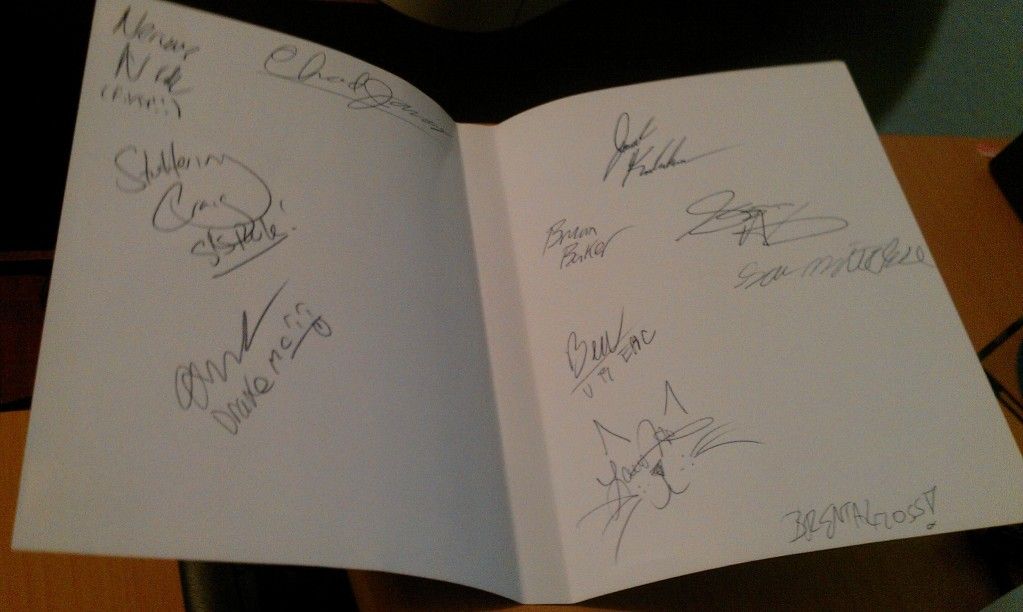 You know, till next year. ;)
Also, photo gallery!
~My Two Cents