TLDR;
New here? Come on in. Old timer? Please spread this blog.
So, guessing by the fact you are reading this, you're probably new, correct? If not, get the fuck out, you know the drill. If you are new here, welcome to ScrewAttack, best gaming community on the internet. We have plenty of videos, blogs, art, music, ect. ect. because of our community. The community you are now able to partake in. There is so much you can do here and so many good people here to meet. You can bask in the content to experience the minimum of Nirvana, or you can perhaps particapate to taste cybernet bliss provided you produce interesting and innovative content yourself.
This article was created to help get you around the feel of things and know what it means to be a g1. Oh, and yeah. From now on, you shall be referred to as a g1, which all registered members of ScrewAttack are hereby known as. It has no real meaning besides sounding cool, but hey, it's something to refer to you and me as. (By the way, I am a g1 known as "Alpha Unit")
CONTENTS
What Other g1s think ScrewAttack is All About
Shows
The Staff
Getting started as a g1.
Other g1s You Should Know
g1 Features
Have Fun, Spread the ScrewAttack Word
What Other g1s Think of ScrewAttack:
A good community with awesome content. -Multirandomable
everything geek culture with a heavy emphasis on VIDJA GAMEZ-Tom the Iron Man
An awesome community with a currently flustered site layout...-Whitly
An oasis in the desert that is the Internets.-Werdman24
Making money for Craig.-Foxdark22
bringing gamers together, and haning out with gamers. its like a big family of gamers.-hypercombo64
bringing gamers together no matter your perference.-Dark Magician
To me it's a tribute of gamers great or small, retro or modern, dedicated to the amusement, fellowship, and badassery of coming together, sharing our thoughts, and above all playing games.-LegendaryChozo
Gamer Culture-WestCoastGamer92
Shows
ScrewAttack is known for the quality stuff.
Running every week day is Hard News! A show that's often imitated, never duplicated. Currently hosted by Jared Knabenbauer (Who we shall talk about later) you can get the daily news that you can use daily with a humorous spin here. Not much here, watch it to know what I'm talking about.
Next up, and probably most importantly of ScrewAttack's shows, SideScrollers, every ScrewAttack and gaming event that happened in the past week rolled up into an extremely sweet 30 to 45 minute purée. It's a podcast full of jokes, news, g1 stuff, community events, and soooooo much more. Let Stuttering Craig, the founder of the site lead you in. (We'll also talk about him later.) The site's best is condensed here.
Video Game Vault, created so you can stroll down memory lane. Every once in a while, Craig or Nick (someone ELSE we'll talk about later) talks about a gaming classic. They'll talk about their time with the game, reveal silly facts about it, or crap on it if it's a terrible game. Every Video Game Vault is a classic. Go ahead and watch them. Watch them all!!!
Top 10s. For your pleasure. The best of the best, detailed here in the same silly manner that you have seen or will see in the Video Game Vault. Craig and Nick let slip a list comprised of 10 entries which detail the best around.
Besides that, there's a lot more crap over yonder and the "shows" tab at the top of the page near the ScrewAttack logo. It's there for a reason. Get to it.
The Staff
I myself am a lowly g1, not an actual ScrewAttack adminstrator, but here is the complete list of ScrewAttack members which are above and beyond what a g1 is. Practically gods and a goddess admist us in comparison. They are the organs of the site, and we are the blood.
Creator of this fine website. This handsome being is an Adonis. He tells you to fucking do something, you fucking do it. You will bow to him.
He makes Death Battle. Yep. That's him. Isn't that great? You know what? Let's all give him a round of applause. He needs it.
He has a nice beard.
The force that evil spirits fear. Using his journalistic skills, he smites the evil that is rotting and corrupting our God's Earth! Through the dark, through the light, he will kick the ass of any being that will try to shove the virtues of honesty and courage into the pitchblack darkness.
Since he is seen quite often, people see him as numero dos in this establishment. He hosts Hard News and makes reviews. Yeah, he's yet another nerdy, pale, white guy, but he's got a colorful personality, and he knows how to crack a joke right.
Some people would love to fuck his hair.
As you all know, every place needs that one chick specifically for gender diversity. It's an obligation to include at least one female. It's a rule that anything from the Smurfs to the Power Rangers has obeyed. That's why Lauren is here, to provide
No, no. You're thinking "Kanye", as in Kanye West. This is Ryan Conway. Kanye and Conway is very, very similar! *ahem* This guy writes a lot of news. We love him. He's also Canadian.
Andrej "The German Man" Preradovic (that's how you spell it?) is another news guy, except he's... Well...Um...Unique.
Producer of both Clip of the Week, and co-host of Top 10s and Video Game Vaults, yeah...Great guy, but he tends to be quite the klutz and has destroyed valuable objects without trying. One day, he will break your iPhone or or laptop or something without realizing it.
If forgot what he does again...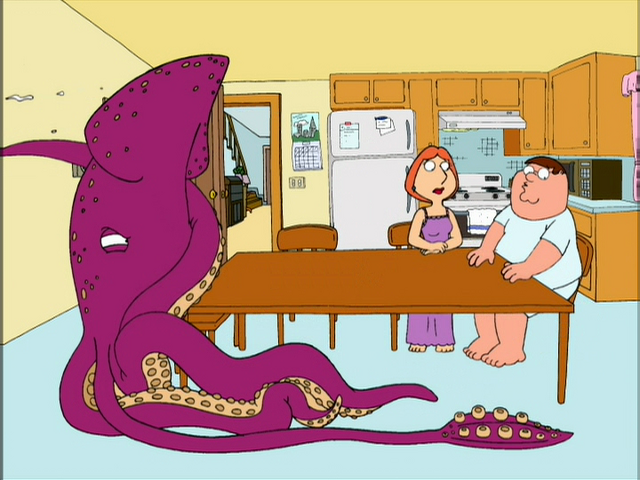 ScrewAttack's current mascot and Sean's best friend. He/She/It has worked for ScrewAttack since the dissappearance of Screwy, the former ScrewAttack mascot. Ajkfdjfajdfajdflajdflkajdfkjdfjadfj would rather go by "Betty", and is very experienced with steel chairs as a weapon.
Getting Started as a g1
Your first duty as a g1 is to actively get a taste for both ScrewAttack's original content and the content which the g1 community itself creates. Easy job at first. Click on an article or video or whatever, leave a neat comment in support or in feed back and you're done. Simple as that. That should be your first active duty as a g1, to comment and give support. Not hard. Oh, and sub to a couple of your favorites, too.
After you get to know all the memorable g1s this side of the site, I think you'd get the right type of inspiration to write a blog or create a video or song or something...Something. If you're serious about being a g1, show everyone the strength of your imagination and capabilities.
Note: Need inspiration? Why not Alpha Unit?
Note 2: Find out more about how to blog and maximize your credability hya and der.
Once you are done with your piece-of-crap/masterpiece, check for any little quirks or errors, then publish it and unleash your new baby to the world! From there, you play the waiting game. Maybe it'll pick up a comment or two. Maybe it'll pick up quite alot of comments and maybe make around 200 views. Or if what you made was of excellent quality, maybe it'll reach the frontpage, where a few thousand may see your creation! Strive for your best, and maybe you'll get deeper into the gold mine! Maybe the stuff you make will earn you friends along the way!
So what to do after blogging/video making/whatever and making some new "homies"? Well how about you check out the forums or Tiny Chat or whatever. Perhaps you can make a Twitter account and follow your favorite g1s. (And Twitter isn't as dumb as it actually seems, it's actually pretty neat). Enjoy the bounty of your work and the people that have supported you and you them alternatively. That's what you do when you don't want to work with the g1 community: You chill with them.
You can do whatever you please, but if you're a noob, there's some pointers and a path to go tread on until you can figure out what direction you want to take yourself. You'll figure out your g1 purpose, just please have fun for me in the mean time.
g1s You Should Get to Know
Yeah, how about me? I wrote this blog. Yeah.
Ferret75-Trust me, he's a nice fellow. He posts news, videos, videos about Dolphins, classic and indie reviews. You'll love this guy.
JETZ.acx-My main pick for g1 of the Year. He da mang who rund da g1 Features you see. He also knows his way around the blogging system, so he's a nice source of advice.
Flapperdoodle-The Hebrew born from the planet Nintendo 64 is a neat writer and podcast host. He's sorta like Ferret in a way that's he's really approachable and friendly.
Woodyman-The most recent g1 of the Year, known for his revival of g1 Spotlight. His philosophies are much, much different than mine, but he's a great guy. He makes a lot of Top 10s.
Canadian Brony-A brony from Canada that got his big break after making a show called Favorite Video Game Character, which took inspiration from my g1 Interviews series. He likes to create community projects which involve asking people something I guess.
Dark Magician-A real man, a great gamer, and the best Canadian that ever lived besides Canadian Brony.
ParadiseandFaries- Wapanese and hardcore, that's what he is. He's a fella that posts a godly amount of content around the nets, so he always has something. You like anime or very obscure games, he's right there around the corner. You can't miss him.
LousyTactician-Bitch who knows how to write a like a mutha-fucker. He knows how to analyze things right! Also, he's a great contributor to g1 Features.
bigjoe91:Cat whom like top 10s and his litter box.
Tom the Iron Man-Among one of the longest running g1s ever. He's probably the longest running g1 that made an effort to be really active with the community. You need his approval. You always need it.
g1 Features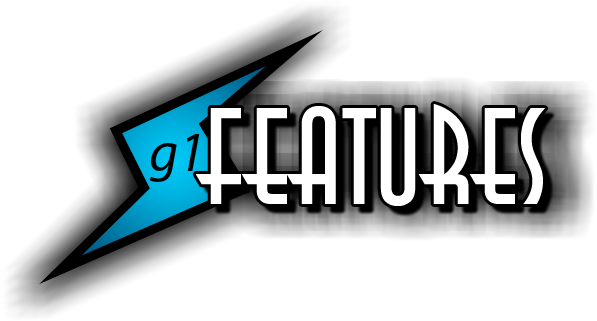 Formerly a channel for video features like Digital Forecast, since the debut of g1 Interviews, you can catch hefty load of collaboration and well-rounded entertainment. Led by JETZ.acx, g1 Features prides itself with being the most valuable g1 project to this day. Almost everyday, you can catch bits and pieces of blogs and videos that will keep you from getting dragged on to the pits of boredom.
g1 Features was created as an outlet for g1s to host their collaborative (god I keep using that word) projects and make it look as great as it possibly can. Make you voice heard around the community and get yourself way out there. Read the g1 Features FAQ here for more info of course.
Get a band of g1s, ask JETZ.acx nicely, follow the FAQ's rules, you may get your stuff up there. Check out Digital Forecast, g1 Interviews, and SIDETRACKED to see how it all works.
As of now, g1 Features has 9 unique shows still ongoing.
Have Fun, Spread the ScrewAttack Word
After reading this blog, just get out there. Have fun. Do whatever I told you and then some. If you need help, come back or just ask around the community, simple enough. This site always has new things everyday, and it will always keep you coming back for more. That's what it was designed for: Content and community.
If you're an old timer g1, I suppose I can give you a thanks. Please spread this blog to a new g1. If you ARE a new g1, I can almost hope something great happens with you. So long as you have a great attitude, a unique personality and quality, and plenty of ideas, you'll make it big here.
Alpha Unit