TLDR;
The idea is simple. Just find the game that most perfectly symbolizes YOU.
What's up community? Now, I know it's been a while since I have really been able to contribute a good article on this website on my own, but I think I have stumbled upon a pretty cool idea.
About two days back, I was watching a video on Cinemasscre's YouTube channel when I stumbled upon the mention of an extraordinary game. In Mike Matei's Top Ten Countdown of the Most Underrated SNES titles, # 9 on the list was a game called Hagane , a bit cult classic about a cyborg, samurai,ninja warrior that resembles a cross between Darth Vader and Yoshimitsu from the Tekken series. Here's the video down below.
I was immediately intrigued, and I stormed the internet for more information about this awesome but underrated game and to see if I could get my hands on it.
The more and more I read about this game, the more and more I want it. Apparently, it's set in some awesome steam-punk enviorment, lies on the same difficulty as games like Ninja Gaiden, and grants you access to things like grenades and other futuristic weapons.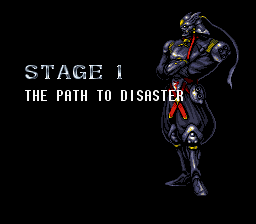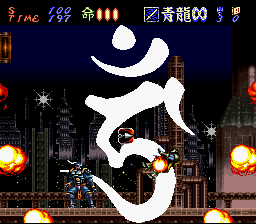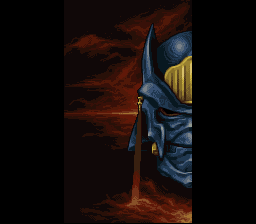 This guy looks like Darth Vader, wields a samurai sword, is a cyborg, and can even deliver deadly dragon punches! What kind of strange coincidence is this?! This guy practically looks identical to the image I associate with my own avatar, the Samuraispartan7000. He's a samurai, bears the traits of some of my favorite characters of all time, and he comes to occupy the vast realm of science fiction in which I come to adore over since my early years.
Hell, the game even came out on the same year I was born! Did God make this game just for me?! I must find out!!!!
So, while I continue on my mission to find one of the rare copies of Hagane: The Final Conclusion game for the SNES, I, the Supreme Samurai propose to you a challenge.
I want YOU to find a game that is... Well, YOU.
Not catching my drift? Okay let me explain. All that is required is for you to find a game, whose imagery, style, atmosphere, and personality is reflective of yourself. It can be a game whose world or characters closely represent your personality, your interests, hobbies, life history, and etc.
It doesn't have to be the best game you ever played. Just a game that feels like it was made from a piece of your soul...
Okay, I know that maybe a little too deep, but let me explain further.
This Hagane game seems like it posesses every little thing have come to love about the world. It's main character looks like Darth Vader, who is undoubtedly one of my biggest heroes (SITHS BITCHES!!!). Is set in a science fiction world which are the types of worlds that I am unquestionably the most interested in. Has a character reminscent of legendary samurai, in which I love studying as I like to explore the histroy of some of the world's most feared fighters. And it looks and plays similar to Ninja Gaiden, one of my favorite SNES era classics.
At this point, I know I am repeating myself, but it's all for the sake of understanding what I am getting at here.
If you choose to answer this challenge, I would like you to answer some of the following questions that explain why you think this game most closely represents you.
The name of the game, the system that its on, and etc. (duh)
How you came across the game
Describe the game
From an unbiased perspective, what do you think is the overall qulatiy of the game is?
Why do you think other people should play it?
(Most important question of all) How and why does this game represent you?
If you have any questions let me know.
And oh yeah. PLEASE SEND YOUR RESPONSES TO MY PM. I would hate for any heart felt response to become spoiled before I can even post the article.
Thanks for reading and stay screwy!