Challenger Approaching! - Pikmin and Olimar join the Smash Bros. Wii U/3DS roster!
7/13/13 9:10am
Editor's Note: I added a photo gallery consisting of all of the Pikmin and Olimar screenshots from the Smash Bros. Dojo for your viewing pleasure.
It seems my fears that a new smasher wouldn't be revealed during EVO (thanks to this) were unfounded, as the official Smash Bros. website received an update yesterday, revealing that "Pikmin and Olimar" will be returning to Smash For (Wii U and 3DS). Yes, that's how I word the title. It just sounds better.
From what can be seen from the 11 pictures posted to the Dojo, it seems the only thing changed was his/their name and their graphical style. Olimar still only uses the Red, Blue, Yellow, White, and Reggie Pikmin from Pikmin 2, and his basic attack is to chuck them at the other smashers.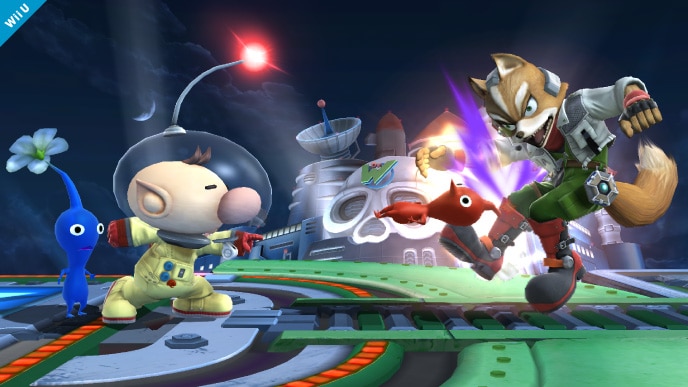 I call this move, Steve to Yo' Nuts!
The update also gave us a first look at the new version of Distant Planet from Brawl. From what can be peaced together by the pictures, it looks like it will be a flat terrain with a single suspend platform.
Before After
I personally preferred the insanity of the before, but to each their own.