In a surprise reveal this morning, Gaming Lord and Savior Masahiro Sakurai gave the Internet some surprisingly joyous news. Yes, it seems the rumors of his demise are false, as Smash Tourney golden boy Ike will indeed be returning in Super Smash Bros. for Wii U and 3DS.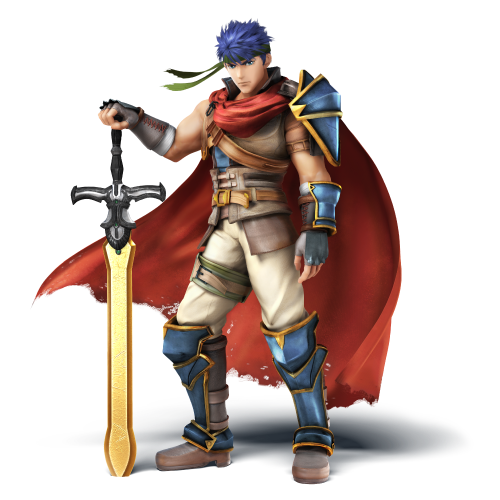 Coinciding with the 9th anniversary of the US release of
The Sacred Stones
(of all things)
, Ike was revealed via an update to the
Smash Bros.
Website/Miiverse/Smash's various Twitters.
Ike now sports a more muscular frame inspired by his look in
Fire Emblem: Radiant Dawn
(his
Hero Class
outfit to be specific), making his more "Smash first, Recovery later" playstyle make all the more sense. It also gives him a larger, and therefore more recognizable, silhouette in comparison to fellow blue-nette
Fire Emblem
protagonist, Marth, thus remedying the only problem I had with him in
Brawl
.
Hopefully, though, this doesn't mean Fire Emblem: Awakening's Robin/The Tactician (your Avatar character) won't make it into the battle, and Fire Emblem will have three representatives.
Chrom can suck it.