This month's game rewards on Club Nintendo include two Wiiware games from 2009 and one DSiware game from 2010.
First up is Excite Bike: World Rally for WiiWare which is a remake of the classic 1986 NES game. The game offers classic single player style races against the clock while also adding in online multiplayer for up to 4 players in a race. While not a new feature, the ability to actually save custom created tracks is a big improvement over the original game. The only downside is no split screen multiplayer in the game.
The next game is also a WiiWare game called You, Me, and the Cubes. A 3D-style puzzle game where the player controls "Fallos" or little characters to help solve puzzles with the twist of the puzzles being physics based. For every Fallos added to the puzzle, the weight changes and causes the puzzle to start leaning unless another Fallos is added elsewhere to help regain the balance.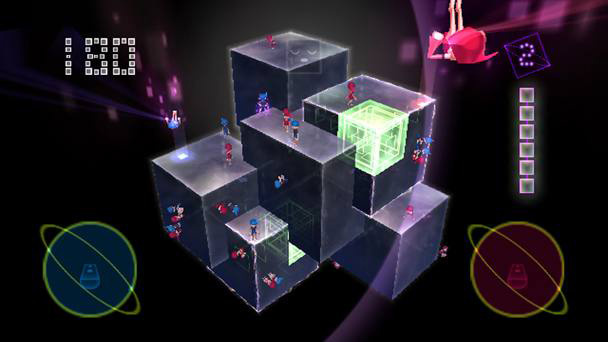 The final game is a DSiware offering called Metal Torrent. A classic 2D shoote-em-up type game with the focus more on high scores and leaderboards than traditional shooting to reach an end boss. The game offers an Easy and "Insane" mode for difficulty levels.
All three games will be available until April 30 on Club Nintendo with both Wiiware games costing 200 coins each and Metal Torrent 150 coins.