A bit before Mario Kart 7 came out, I decided to take a short break from near-nonstop Skyrim playing, to do some research on the new Nintendo kart racer that I was oh-so excited for. Upon said research, I discovered that a new feature in Mario Kart 7's online, are communities.
Basically, MK7 Communities are like clans, ore servers. Each community chooses specifics on how their races will work (only use bannanas, or 150cc etc.) and then anyone can join. Through the community, you can easily join games with those who have joined.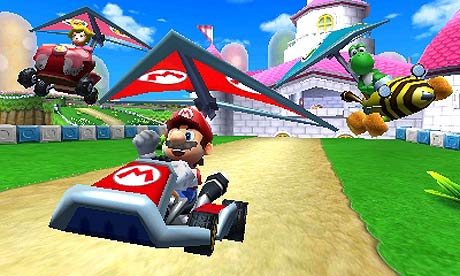 So for all you g1s who got Mario Kart 7, feel free to join! Just put the code below in the online's Community section (go to "Find By Code"), and I'll see you online!
Code: 30-1807-3529-1894
Forums Page: http://forums.screwattack.com/viewtopic.php?f=24&t=15542
Community Created by Omegamario