Cross Forum Sig Contest Fall 2013 Voting
10/1/13 12:08pm
THAT PS2 LIST UPDATE SUNDAY DIS AINT BOUT THAT
It's been a month since the Fall contest began, and now voting starts and you can vote here for the best signatures or not whatever i dont care p-please notice me senpai
Voting Rules
Voting last until October 7th. That will be your last day to vote.
Simply post in this thread to vote. I would prefer you edited your first post in here with your votes if you want to add or change. The exception is the ScrewAttack blog, just reply to your comment in that case.
You may vote for one sig in each group. You do not have to cast a vote in every group.
In order for your vote to be counted, you need to explain why it is getting your vote. This isn't hard, I just won't count stuff like "DATS MY FAVORITE SERIS" or "I VOTEZ HIM CAUSE HE MAI FRIENDS" or "ITS CEEEEWL." Just think about your choices. Do you like the choice of colors? Is the sig pay proper tribute to the source material? Is there a technical skill that makes it work? Heck, I'll take a vote saying how funny a sig is.
Not voting for your own work.
Don't bother voting multiple times on multiple forums, I'll just count your votes once.

Now the contestants and entries.

Sites Involved

ScrewAttack
Teh Bukkit
Teh Pwn Shop!
Ichimonai

Contestants

Dark Side (All Sites) Eight Entries
Distrotion (All Sites) Eight Entries
DryChris (TPS, SA) One Entry
Ehsan (SA, TPS, D2) Three Entry
Flapperdoodle (SA) Seven Entries
Kailoli (SA, D2) Four Entries
metaking64x (SA) Three Entries
Nearlover7 (D2) Six Entries
SkyCetacean (D2) Three Entries
smoke108 (SA, TPS) Five Entry
Steezey (D2) Three Entries
strikezilla01 (SA) Two Entries
Tielfigs (All Sites) Six Entries
Thunderplant (SA, D2, TPS) Two Entries
Wulfon (SA) Five Entries

Total Entries: 66
Entries
Movement - Four Entries
Dark Side
Ehsan
Distrotion
Wulfon
Spooky - Twelve Entries
Tielfigs

smoke108
SkyCetacean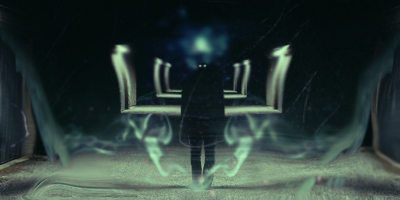 Steezey
Flapperdoodle
Distrotion
Dark Side
Wulfon
metaking64x
Nearlover7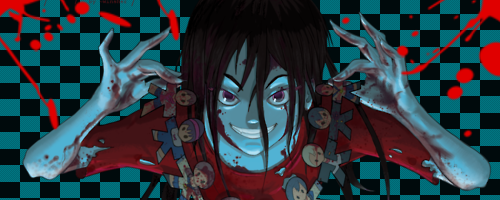 Ehsan
Kailoli
School - Six Entries
Distrotion
Dark Side
metaking64x
Flapperdoodle
Tielfigs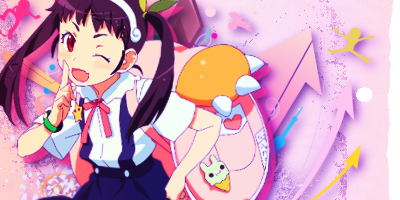 Nearlover7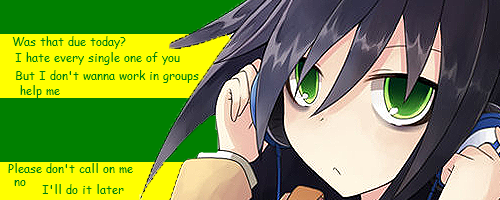 Sweet - Eight Entries
Nearlover7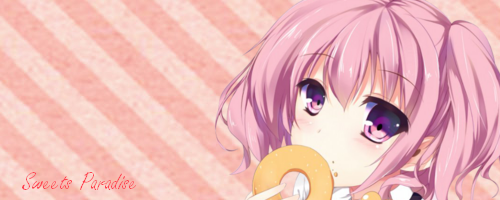 smoke108
Wulfon
Dark Side
Distrotion
Flapperdoodle
Tielfigs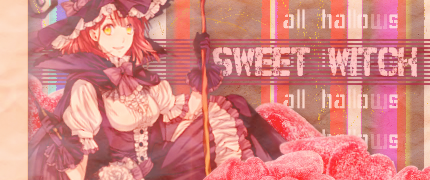 Thunderplant
Corruption - Eleven Entries
Distrotion
Steezey
smoke108
DryChris
Dark Side
Tielfigs

metaking64x
Wulfon
Kailoli
Flapperdoodle
Nearlover7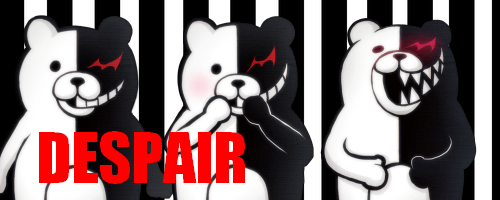 Grindhouse - Six Entries
Dark Side
SkyCetacean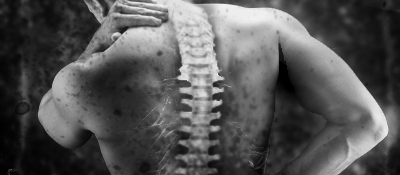 Ehsan
Flapperdoodle
Distrotion
Tielfigs

Cosplay - Nine Entries
strikezilla01
SkyCetacean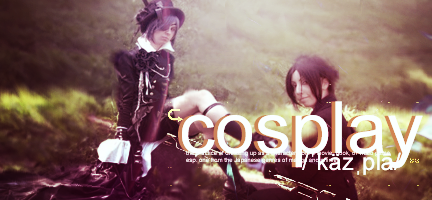 Nearlover7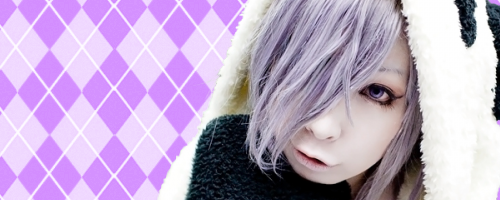 Flapperdoodle
Dark Side
Distrotion
smoke108
Thunderplant
Kailoli
Freestyle - Ten Entries
Tielfigs
Distrotion
Steezey
strikezilla01
Wulfon
Dark Side
smoke108
Nearlover7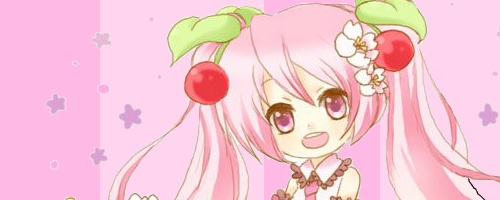 Flapperdoodle
Kailoli
[as posted on tps]
[b]Movement[/b] - [b]Wulfon[/b]. The other two are funny, but Wulfon's has the best composition. Plus, Distro's has some sort of weird movement cut-off for a frame.
[b]Spooky[/b] - Sky, Steezy and Flapperdoodle all made similar sigs, and they're kind of lame. Sky has a great attention to detail, Steezey has great border work and Flaps has a cool background, but the shadowy figure with flashing eyes thing has just been so many times. Distro's only works if you know the context. Smoke's just feels a bit messy to me, I can't put what's missing. Kailoli and Nearlover are good and kailoli has a nice twist on the shadowy figure theme, but there's small things that bug me about them (that shade of green on red, the quote for Kailoli's could have been better). Ehsan, Wulfon, Tiel and Metaking have the best sigs this category. Wulfon and Ehsan were close, but I'd like to see a bit more to them. So, that leaves Metaking's clean and effective sig and Tiel's more abstract piece. I'm going with [b]Tielfigs[/b]; the composition is fantastic, and the box effect gives a feeling of unease and nostalgia that really compliments the colors and text.
[b]School [/b]- Metaking and Nearlover did not do that good here. The positioning of Near's text is weird and the render is low quality. Metaking's is messy, the massive shadow with the text is unnecessary, and the render blends too much with the colors of the background. Flapperdoodle's is amusing, but he went a bit overboard with shadows (I get it guys, I tend to do that too). Distrotion and Tiel have the nicest sigs in this category, even if they don't really make the theme clear at first. [b]Tielfigs[/b]' is closer to the theme given, so I'm going with her again.
[b]Sweets[/b] - Smoke and Distro have some render issues, like gunk left over or the render having noticeably sharp edges, while Smoke's also has the issue being confusing to me (why is pacman there why). Near's would be better without the text. Wulfon, Flaps, Tiel and Thunderplant all did awesome in this category, and it's difficult to pick. Wulfon's text over that background just feels a tad off to me, like it's two different busy things overlapping. Thunderplant almost got it, but some render gunk is around the hair. It's [b]Tiel[/b] again, due to some render gunk also on Flapperdoodle's sig. But, if that gunk was removed, I'd probably vote for it instead.
[b]Corruption[/b] - Smoke, seriously, render gunk, be more careful. Otherwise, this is the strongest category so far. I don't quite get Distro's, but that font is bugging me, a small blemish on an otherwise really cool collage. Steezey also has font issues, while Flapperdoodle's glow effect is distracting. Nearlover's red for the font feels a bit off, Chris' entry needed some more work on the render (although that background is really, really cool, great composition). Wulfon, Metaking, Kailoli and Tiel are the four strongest. There is nothing particularly wrong with any of them and all have their own charm, while carrying the theme well. Despite my love for Lelouch and the cool transition bordering Wulfon and Metaking tried, I'm going with [b]Kailoli[/b]. Everything just feels like it is where it should be, I would take nothing away or add anything. It's just great to look at.
[b]Grindhouse[/b] - Flapperdoodle tried something interesting, but the cross-hatch filter feels completely out of place. Ehsan certainly has the theme down, but the red in the font feels distracting, a small little flaw that makes it hard for me to vote for it due to the other entries being so good. Distro's feels a bit plain, but I like the concept, a clever way to go at the theme. Tiel's is great, but I have to go [b]SkyCetacean[/b]. It feels so otherworldly and has so much detail put into it, all with purpose to push the spine as the central point of the sig. Fantastic stuff.
[b]Cosplay[/b] - Distro, that thing is too busy. Very poor use of fonts as well. Flaps messed up on the shadows again, but the idea was really cute. Strike's is well done but a bit vague for the theme. Kailoli has some render issues. I don't even know what happened to Smoke's render. It's between Thunderplant, Nearlover and Sky. Thunderplant's background renders clash with the main background a bit much for my taste. That always bugs me, when art styles clash when they aren't supposed to. Sky has great attention to detail as usual ...but I'm voting [b]Nearlover7[/b]. The placement of the render is just right with a complimenting and there's nothing extra to distract. It was probably the easiest to make, but I really, really like the end result.
[b]Freestyle[/b] - Strike was almost there, but the render could have been blended in a bit more. Flapperdoodle had way too much fun with the Bevel tool. Kailoli's has font that's difficult to read with the color choices, while Near's is a bit too simplistic. The background just needed some work. Tiel, Distro, Steezey, Wulfon and Smoke all did amazing work here. Steezey's has a small bordering imperfection, very minor flaw but still a flaw. Wulfon's is nice, but my raging hate boner against Gearbox prevents me from voting for it in good conscience. Tiel, Smoke and Distro have near perfect composition, making this a hard pick. I think I'll go [b]Distro[/b], just for creating that sense of movement and life the other two sigs lack.