Debunking Goku's feats and misconceptions
11/13/12 1:32pm
UltimateSaiyan's Blog about Debunking Superman's feats and misconceptions was a success. It pointed out all the feats Superman supporters use but isn't considered canon to the Post-Crisis Superman. But there are a few problems with his blog. First is that it is pretty much pointless if composites are used. The second is this line of his: There is only one version of Goku.
Like Superman, Goku suffers from multiple writers syndrome. While the Manga was written by one man and that man oversaw the animated series, multiple writers has had their takes on Goku. And when asked if he was going to do this same thing with Goku, he said it was not needed. So let's make this blog in the same concept as his.
Introduction
Before we begin, let us talk about the different versions of Goku there is. What certain Goku fans would want you to believe is that they are one and the same. But that is not truly the case.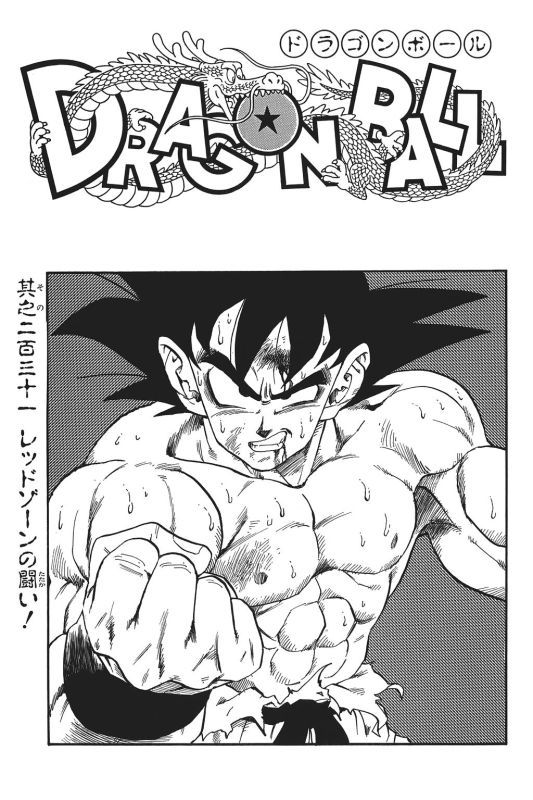 Prime Goku: This Goku is just from the Manga that inspired the Animes Dragonball, Dragonball Z, and Dragonball GT. In the Manga, there are no filler arcs, no movies, and no sequels. He exists in 26 Volumes and 519 Chapters. The kicker is that there is a Pre/Post Goku as well when it comes to him.
Dragonball (Chapter 1 - 194) is the part of the Manga focusing on Goku's Adventures to become the man he was in DBZ. While they did have fight scenes and stories around a tournament, the story was more about Goku's Travels than action. This lead to things being more silly compared to later in the chapters as well as the introduction to moves and abilities that would dominate almost anything in Post-Z (Monster Carrot's touch or Devilmite Beam could easily stop Frieza or Cell regardless of power level). It gets more serious during the King Piccolo saga and soon evolves into DBZ we know now.
Dragonball (Chapter 195 - 519) is the part of the Manga focusing on Gohan's rise to power. The story focuses more around training and fighting to achieve their goals than the previous chapters. Goku is pretty much reduced to a Deus Ex Machina device for Gohan and others to survive an encounter they couldn't survive. This eventually lead to Gohan surpassing his father and defeating the big bad at the time: Perfect Cell. The series would have ended there, but Akira Toriyama was convinced to continue it after which lead to the Buu Saga. The Buu Saga was less about Gohan becoming stronger and more about setting up Goku's permanent return for the ending.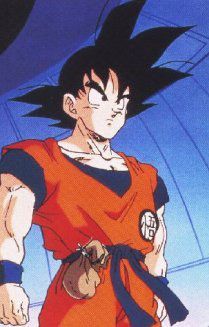 Anime Goku: Anime Goku is almost the same as Manga Goku, but it is here that most of the feats associated with Goku and others derive from. The problem is that the Anime was being worked on at the same time as the Manga, so scenes had to be extended and more stuff have to be added. And many of those extended stuff is not even mentioned at all during the Manga. If Goku supporters want to separate Post-Crisis Superman from everyone else, then the same should be said of Manga Goku to everything else.
Goku can Blow Up Planets
Before anyone goes "Of course there isn't feats of Goku blowing up a planet, he's not a bad guy", I would like to say why people think of this. It is because Goku has defeated opponents who had done this by being stronger then they are. So in order to prove this, I would have to prove the others he has defeated can not blow up a planet. Hard? On contraire, it is quite easy.
Both Master Roshi and Piccolo have blew up the moon.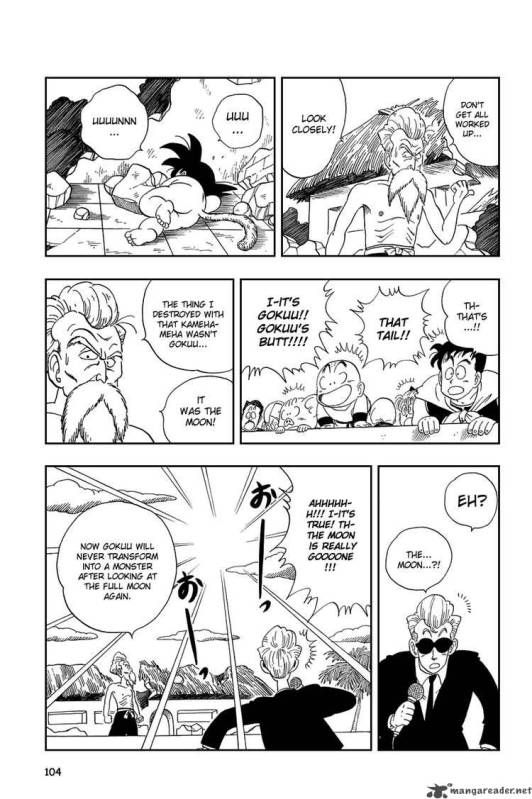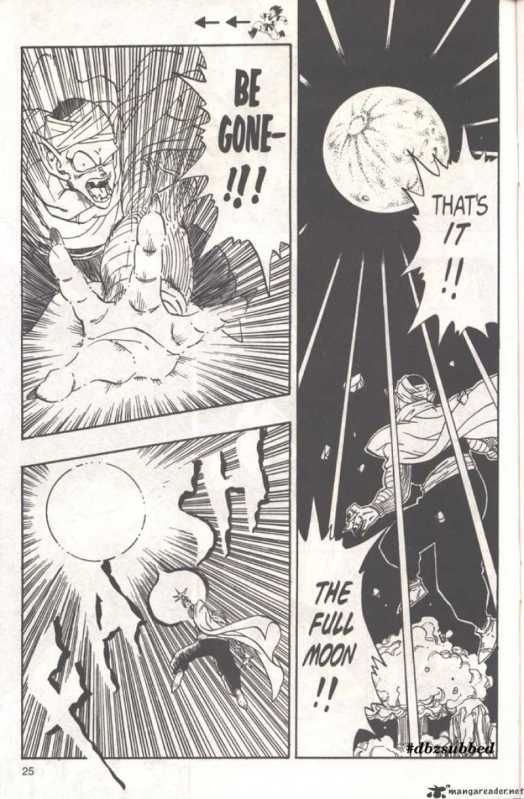 People think that "if they can do it that weak, then stronger power levels could blow up a planet". But keep in mind the Moon and the Earth are two different things. 30 trillion megatons of explosives is needed to destroy the moon. A rough estimation to destroy the planet Earth is one hundred million billion megatons. To make it easier (on me), it takes 12 zeroes at the end of 30 to destroy the moon. It takes 17 zeroes at the end of 100 to destroy the Earth (Feel free to correct me on the specific numbers in the comments below).
The Moon is 1/80 the size of the Earth. It would take a lot of force to make that same feat happen to the Earth. But then people bring up power levels that they have the power to do so. The problem is, much like the argument of super strength doesn't mean punching strength, high power levels doesn't mean high power output. And below are examples of such.
Vegeta in the Anime Filler blew up the planet Arlia. This stemmed from the scene in the Manga where he threatened to blow up the planet.

To counter this, Goku goes Kaio-ken Times Four to stop Vegeta from doing so.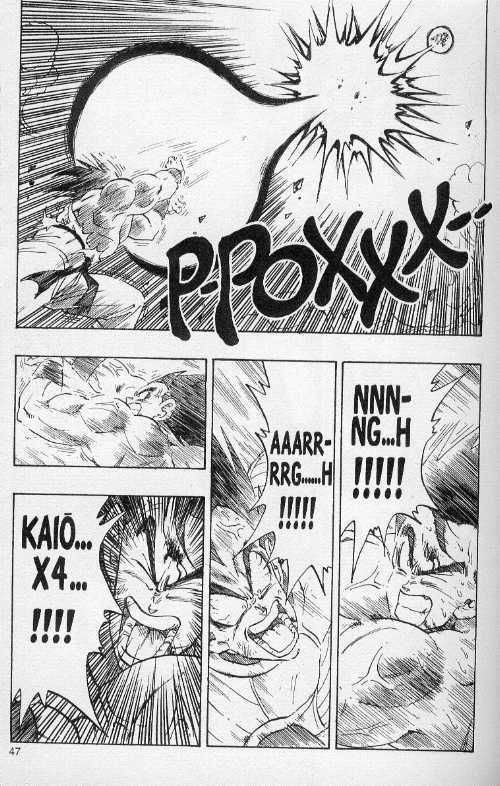 But not only does Vegeta survive said attack, he is still able to continue fighting (thus why I believe they were even in power level in the Saiyan Saga).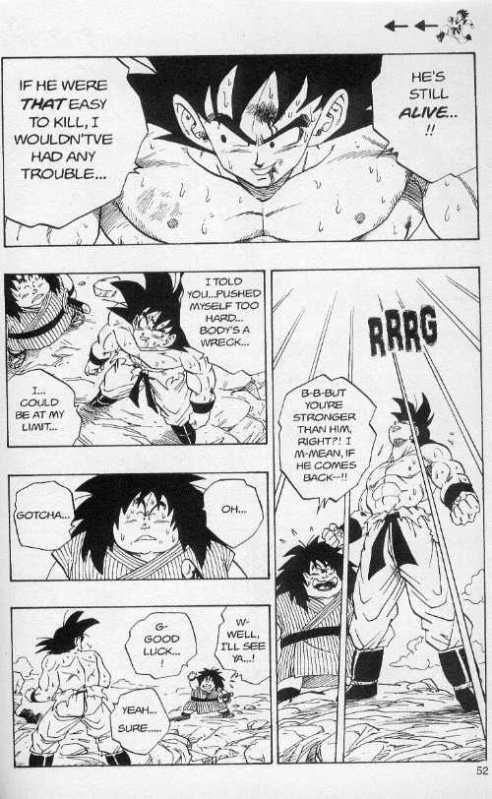 Unlike the Anime, the Manga wants us to assume he can because he said he can.
This is why those against Goku say that there is no feats to back up this claim. Vegeta said he can blow up a planet, but he never did. They said Frieza destroyed the planet Vegeta, but they didn't show how.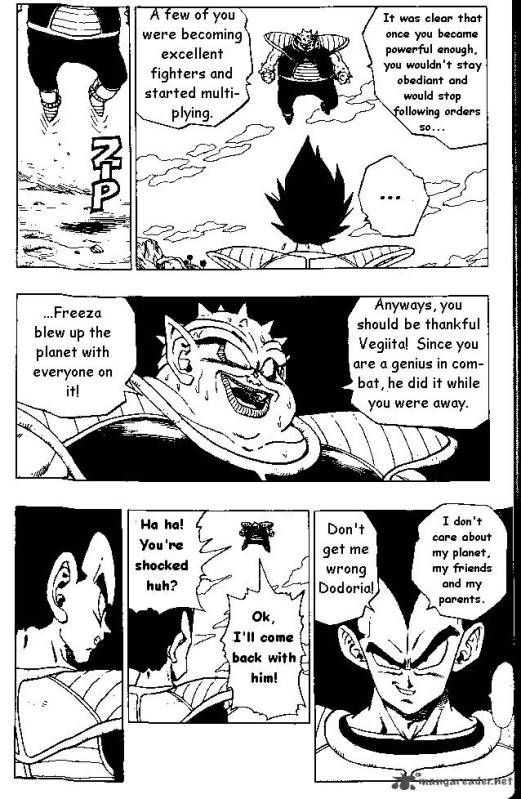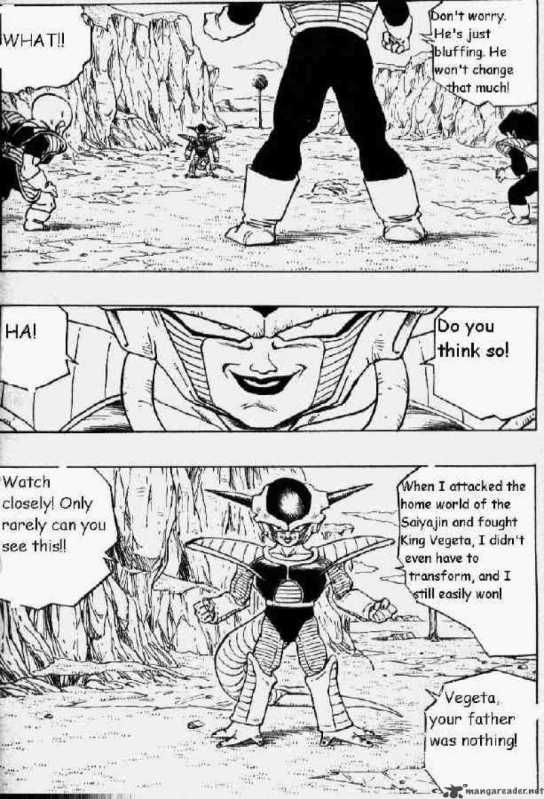 The closest we get is a flashback of what Frieza did to Bardock (who was so awesome Toriyama wrote him into the Manga).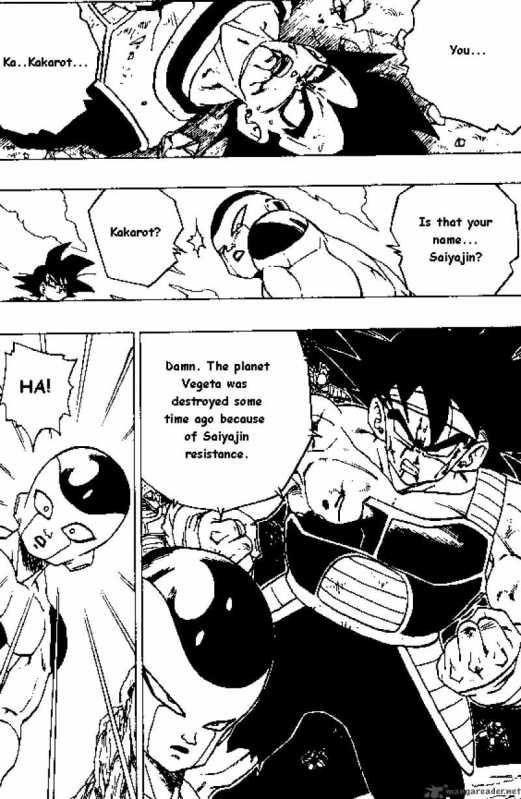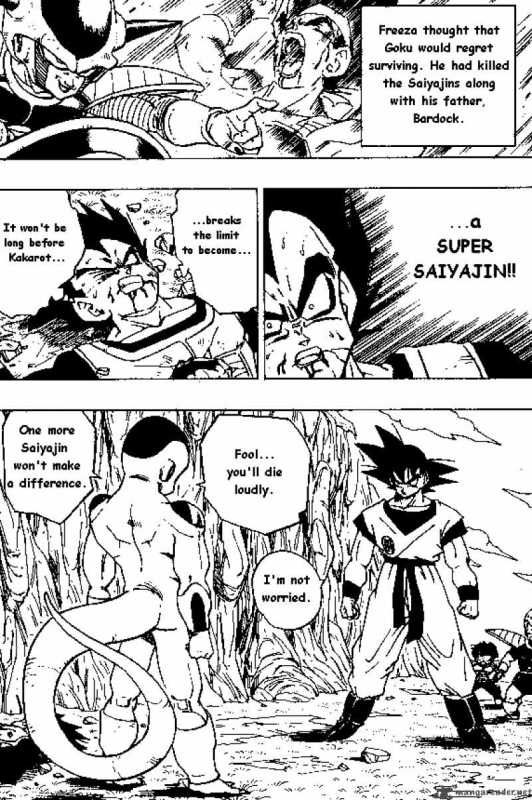 The one time Frieza tried to prove he can blow up a planet, he failed as the following scenes show (with page missing to pretty much speed up the point).
(If Slideshow isn't working: Pages 1 - 2 - 3 - 4)
What a Goku supporter wanted me to believe by showing me only the last few pages that Frieza tried to trick Goku into leaving. But reading the entire story, we see Frieza, who is more powerful than the form he destroyed Planet Vegeta, fail to blow up a planet that is either the same or bigger than the Earth (and for you Goku supporters, you want the planet to be the same as Earth). The line in the end was made simply because he wanted to ensure that Goku knows the planet will blow up.
Now if Namek is the same size as Earth and Frieza was a lot more powerful then that Vegeta, how would Vegeta have been able to do so back then? If Namek was bigger than Earth, that would mean the Density of the planet would be much smaller than Earth for Bulma to walk around with no problem. That would mean that specific planet destroying attack was weaker. (Source)
Skipping Cell because Goku didn't defeat him. Which leads to Buu who, unlike anyone else above, has shown being able to blow up a planet.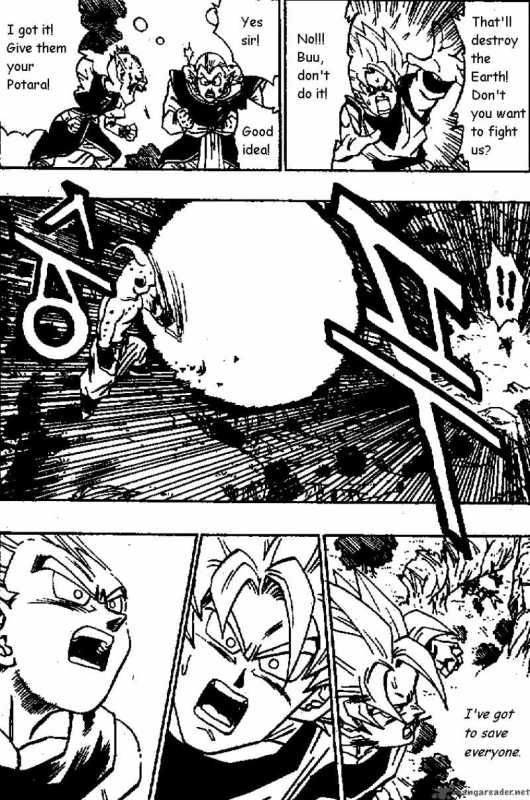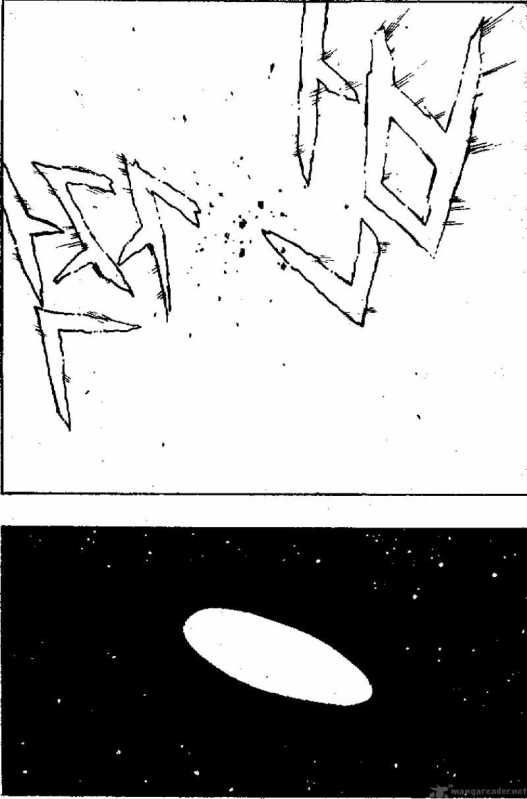 Well, since Goku beaten Buu, that means Goku is stronger right? Wrong. Because you have to look at the entire picture when you see this fight. For starters, when Goku did fight Buu, he eventually tired out and reverted back to base.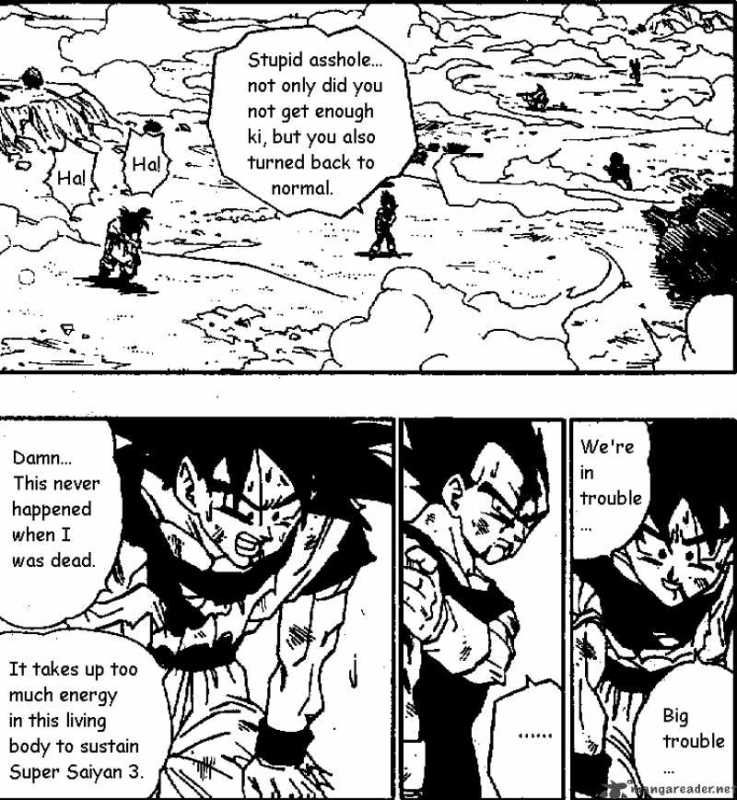 This led to Vegeta's plan to use the Namekian Dragonballs to bring back the Earth for a Spirit Bomb.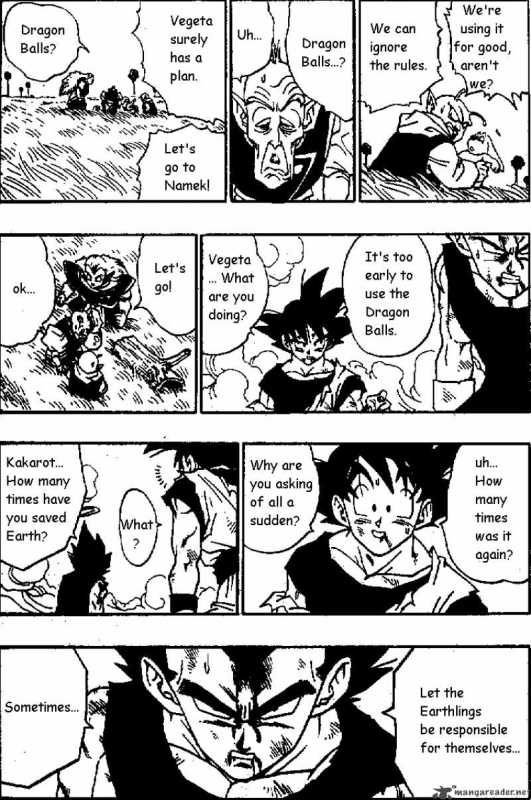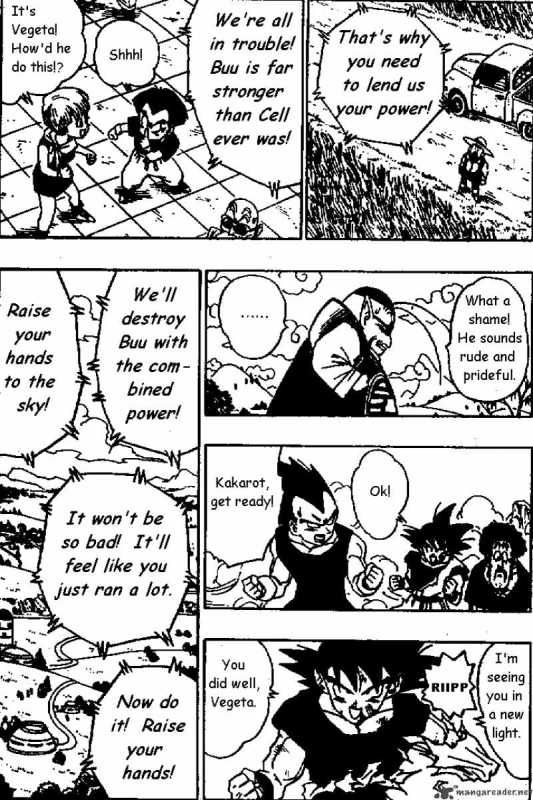 While Good Buu was fighting to delay time (I'm not showing here), Goku only gathered enough from his friends. This contradicts someone's argument of him being able to take someone's energy.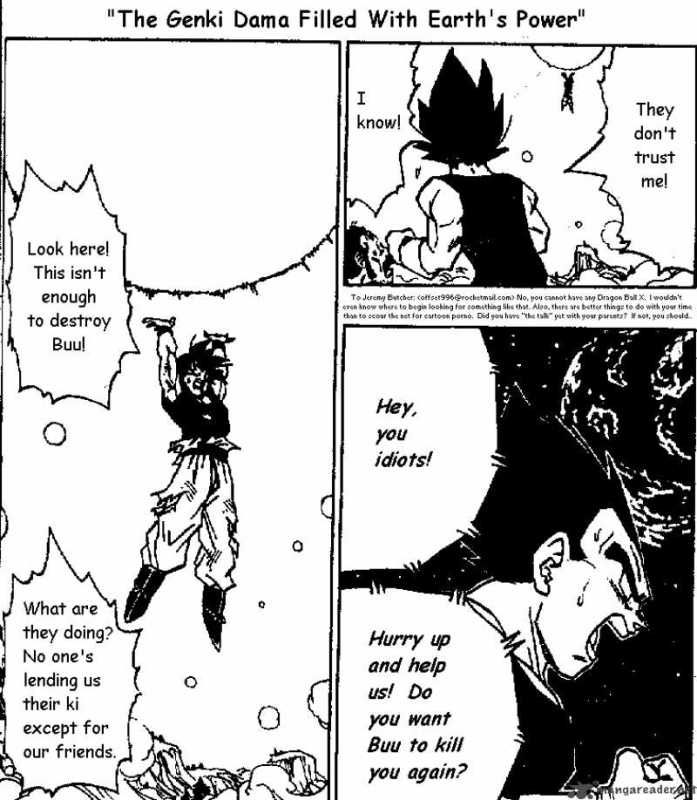 And while Vegeta was fighting to delay time, Mr. Hercule Satan got the people behind it and made it full power.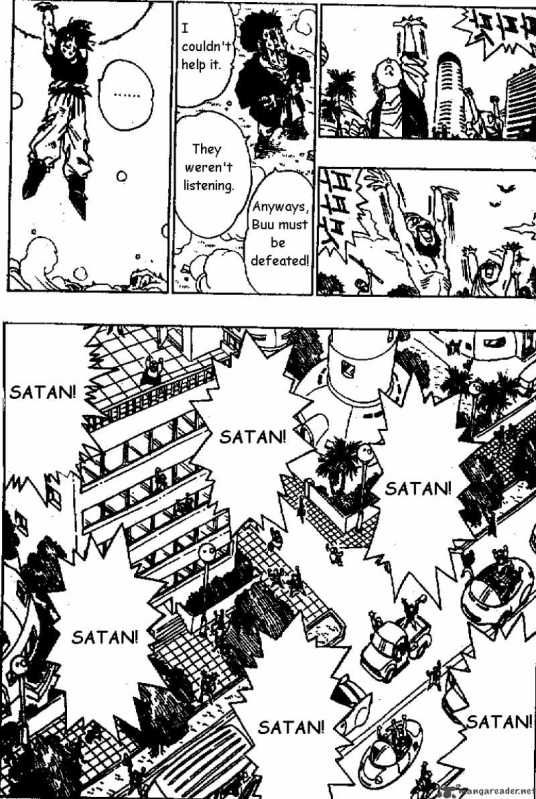 But despite all this, Buu was still strong enough to push it back against Goku. That is until he received full health from the final wish.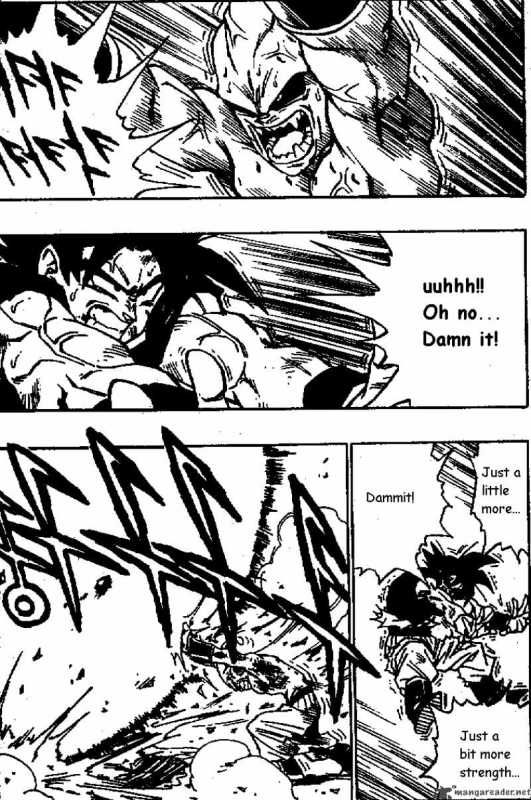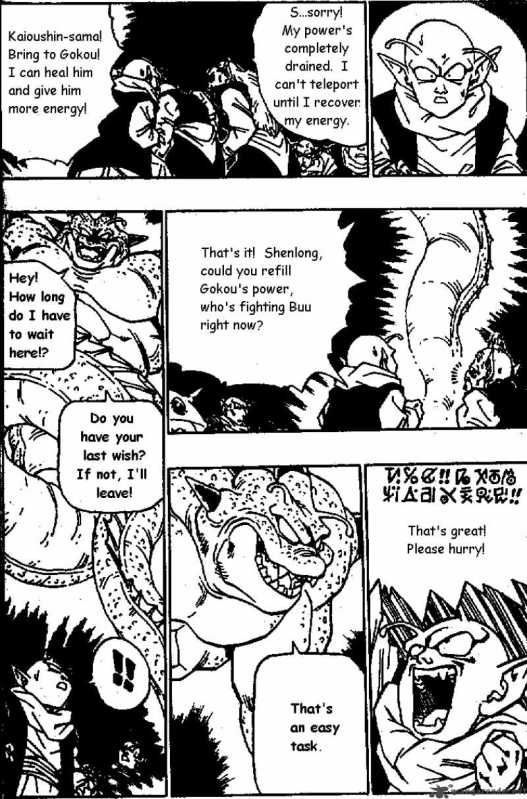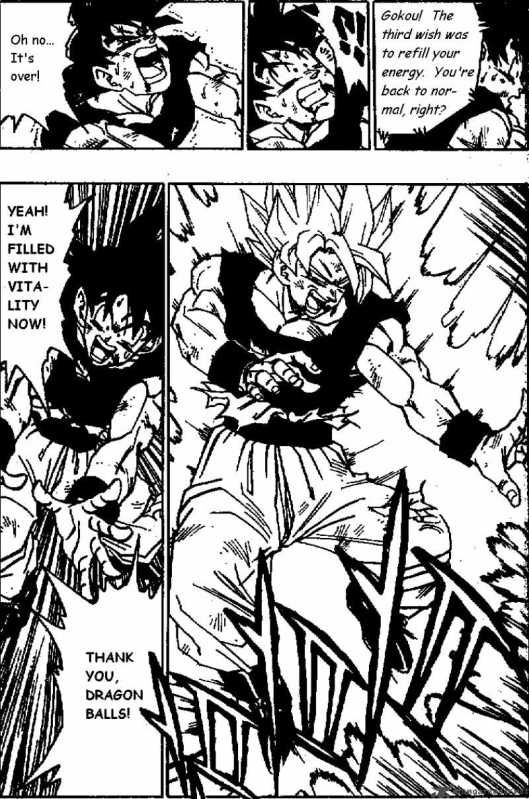 In short, Buu's defeat was a team effort of Goku, Vegeta, Hercule, Majin Buu, and two planets to defeat Kid Buu. In short, since we can only confirm a Core Destroyed, Goku does not have the planet destroying ability Kid Buu has.
Instant Transmission is a Speed Feat
Goku defenders like to use the Instant Transmission as a counter to Superman's speed, Light or otherwise. The problem is that Instant Transmission is not a speed feat, but a technique.
Taken from the Dragonball Wiki: Instant Transmission is a technique for traveling long distances instantly. This action is usually accompanied by the user placing his index and middle fingers on his forehead to help him concentrate, though if extra time is taken the technique can be performed without this aid.
I am not going to argue that Goku can't do it without the forehead. Anyone who have seen the full run of anything DBZ knows about him doing such against Cell. What I will argue is the idea that he can do it with absolutely no problem. While he doesn't need the fingers, he still needs to know where he has to go.
He achieves this by finding the power levels of other beings. If he finds a power level, he found a safe place to go to. But as we seen in the following pages below, he can not instantly find a location.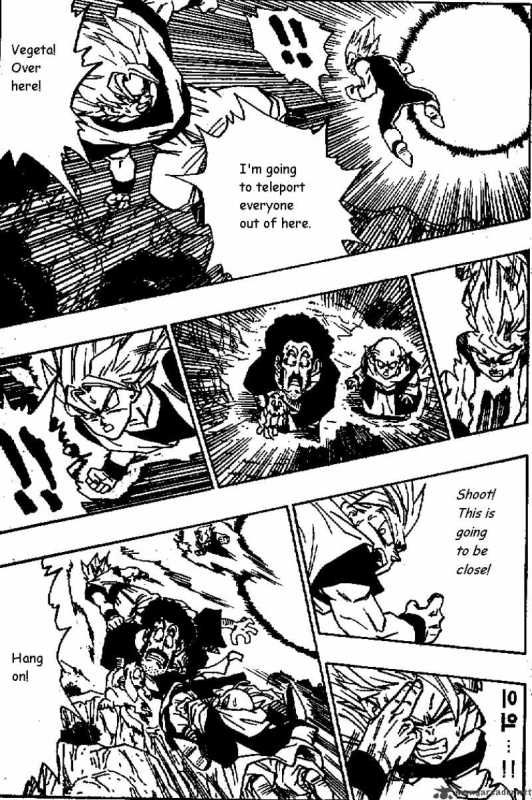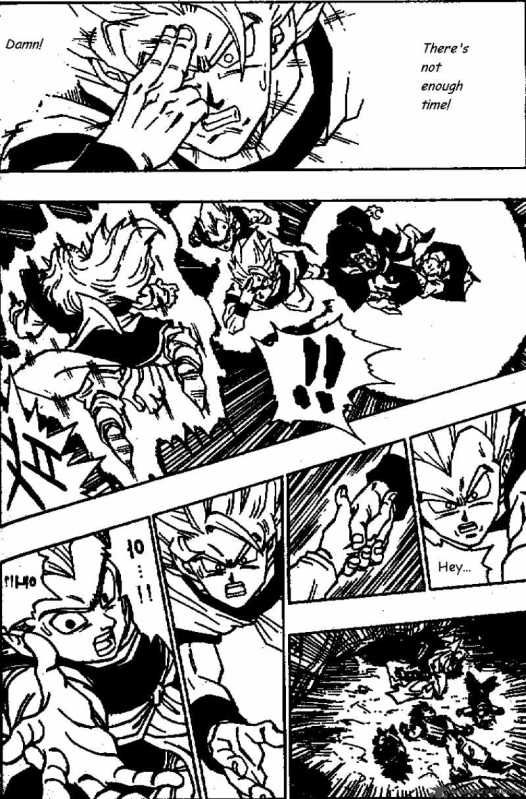 He requires concentration, fingers or not, to find a location. And in a battle with no breaks, he is not going to get the time to do so.
Goku can breath in Space
Part of applying Filler to Official, people associate Goku being able to breath in Space because Vegeta seemed to do so in the Anime. But the threat of Frieza blowing up the planet contradicts this as Frieza big threat wasn't to blow him up with the planet, but for him to not have air in space.
But people bring up Dragonball where he sent Monster Rabbit to the moon. He can breath there, right? But keep this in mind: so can two humans.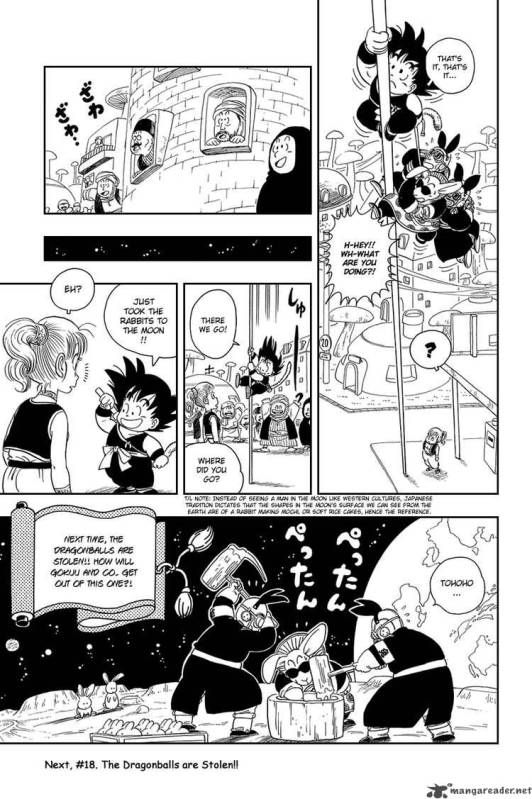 Not only is Monster Rabbit and the two humans (with a bunch of rabbits) up on the moon with no problem, they're also making Rice Cake. Which means they have to grow the materials needed to make said things. And unless I'm mistaken, they need to bake it, thus fire. And Fire needs oxygen to burn.
In short, Dragonball's moon is not like our Moon. It may not even be the same size or density as our moon, making the Moon Blowing achievement even weaker in comparison.
Stuff from Fillers, Movies, etc
As said, those going for Goku like to use the Anime to show Goku's more impressive feats. But since these are not canon, they can not be used. They're essentially the Elsewhere worlds of the Manga, telling stories of how something might have gone. Essentially, it's like using All-Star Superman for Post Crisis Superman.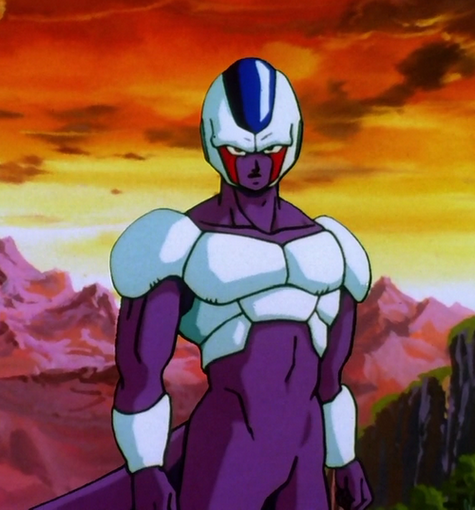 But he is still Cooler than Frieza.
Goku from GT
Virtually everyone agrees that Dragonball GT sucks horribly. It is up to the point that even Mad, the cartoon series from Cartoon Network, made fun of it. But the supporters of Goku still wish to use it as it increases his power levels to even higher numbers. While people debate it is canon, there is one definitive proof that it isn't canon to this discussion. It is not part of the official Dragonball Manga.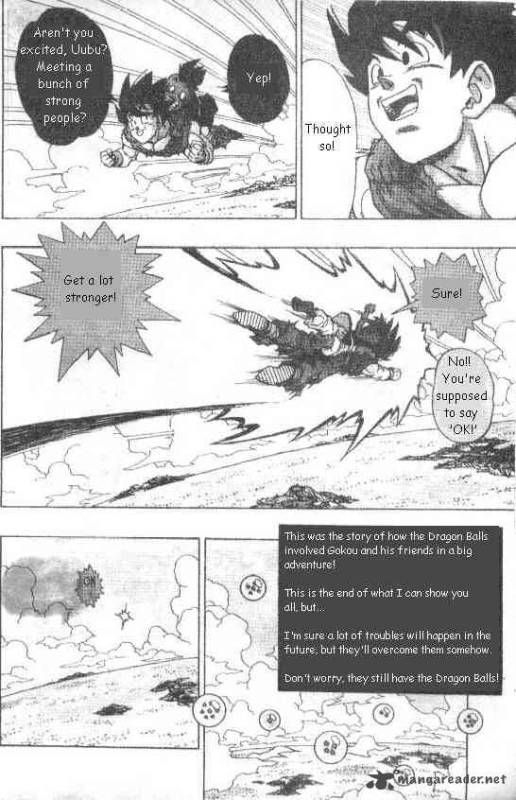 The Manga ends like the anime, with Goku training Uub. So in short, Dragonball GT and the events are not part of the official canon. And if you want to read a better sequel to Dragonball Z, I recommend Dragonball Multiverse. Not only does it combine the Anime and Movies together, they also throw in their own twists. Like Kakarot being entirely different from Goku.
Conclusion
This article isn't about showing why Superman would beat Goku. This is pretty much showing that you must have a specific canon to truly have a debate. Since Death Battle did not specify, you pretty much have to guess. And if you're going to only use one canon for someone's proof, be sure to treat the person you're supporting the same.
And if you can't wait for the match, here are some recommendations to pass the time: Dragonball Multiverse (mentioned above). Goku Vs Everyone Part 2 (which includes a funny take on Superman/Goku that shouldn't be treated seriously). Naruto Ball Z (An AMV pitting Naruto characters against DBZ characters). DBON (a fan comic that crosses over Naruto, Bleach, One Piece and Dragonball Z).