TLDR;
If you enjoy a British person rambling about video games, you've come to the right place.
Let's just get straight into this, shall we?
Sonic 4: Episode 2 is getting a few harsh reviews
I've been a fan of Sonic since the beginning so I might not be the most neutral of opinions on the subject, but it seems like Sonic 4 Episode 2 is being given some harsh treatment by reviewers. Both GamesRadar and GameTrailers gave the game a 5, citing the tag element of the gameplay, the length and the music as reasons for a lower score. While these things have bothered me at times, I still found the game to be an enjoyable experience overall. Not perfect by any means, but fun for what it's worth. I'm not saying these reviews are wrong, just that I find them a little harsh.
Fez deserves more credit than I suggested
In my last rambling session, I suggested that Fez had a few problems. I said that it didn't give enough information to the player, and that the 2D/3D swapping mechanic was gimmicky. After posting the blog, I went back to the game and realised that I hadn't highlighted the good parts of it at all. It has a sweet atmosphere, cute graphics and some of the calmest music in video game history. The puzzles are pretty inventive and help the game's mechanics to stay fresher than I suggested. I still feel that it could have included a little more help for the player on it's 'block language' but I should have been nicer with Fez, because it is a better game than I suggested.
More game delays are not as bad as they first seem
After talking about the delay of Bioshock Infinite last time, it was announced that Tomb Raider and other titles would be pushed back to 2013. Obviously, the initial reaction to this news is disappointment, but it is worth looking back to last year and the rush of games in October/November. Skyrim, Assassin's Creed, Modern Warfare, Battlefield, Sonic Generations and so many more all appeared at roughly the same time. It'll still be pretty crazy in 2012 with Resident Evil 6, Black Ops II, Medal of Honor: Warfighter and others appearing at around the same time. I'm interested in Tomb Raider but it would fall away with some of these other releases. By releasing it in 2013, the game could be a real stand out hit.
Assassin's Creed Brotherhood really isn't a big step up
I've been working my way through the Assassin's Creed games and am currently on Brotherhood. I've only just started the game but so far I've seen little to make me excited for the experience. It simply feels like the same game, given the reuse of many assets. This isn't necessarily a bad thing, and I imagine that as I go along, the differences will become clearer. It's just a little disappointing that the game can feel like Assassin's Creed 2.5 rather than a more unique adventure.
E3 anticipation is building!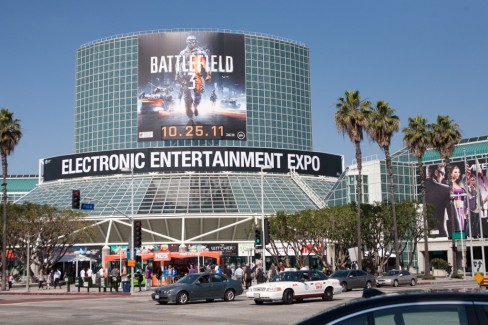 It's the beginning of June and that means only one thing... E3! Yeah, it's the time of year when we'll be hearing about all the sparkly new games and systems that'll be coming out over the next year or so. I'll be sure to watch the Microsoft and Nintendo conferences (I don't own any Sony products so I'm fairly mellow with their one...) and hopefully we'll see some cool new stuff coming along. The hype is building and I can't wait for the next big announcement!
Speaking of E3 announcements, have you contributed to 2200's community list of the Top 10 E3 announcements? It's a pretty awesome idea, and it needs support!