Frozen (Non-Spoiler) Review
12/17/13 4:31am
Story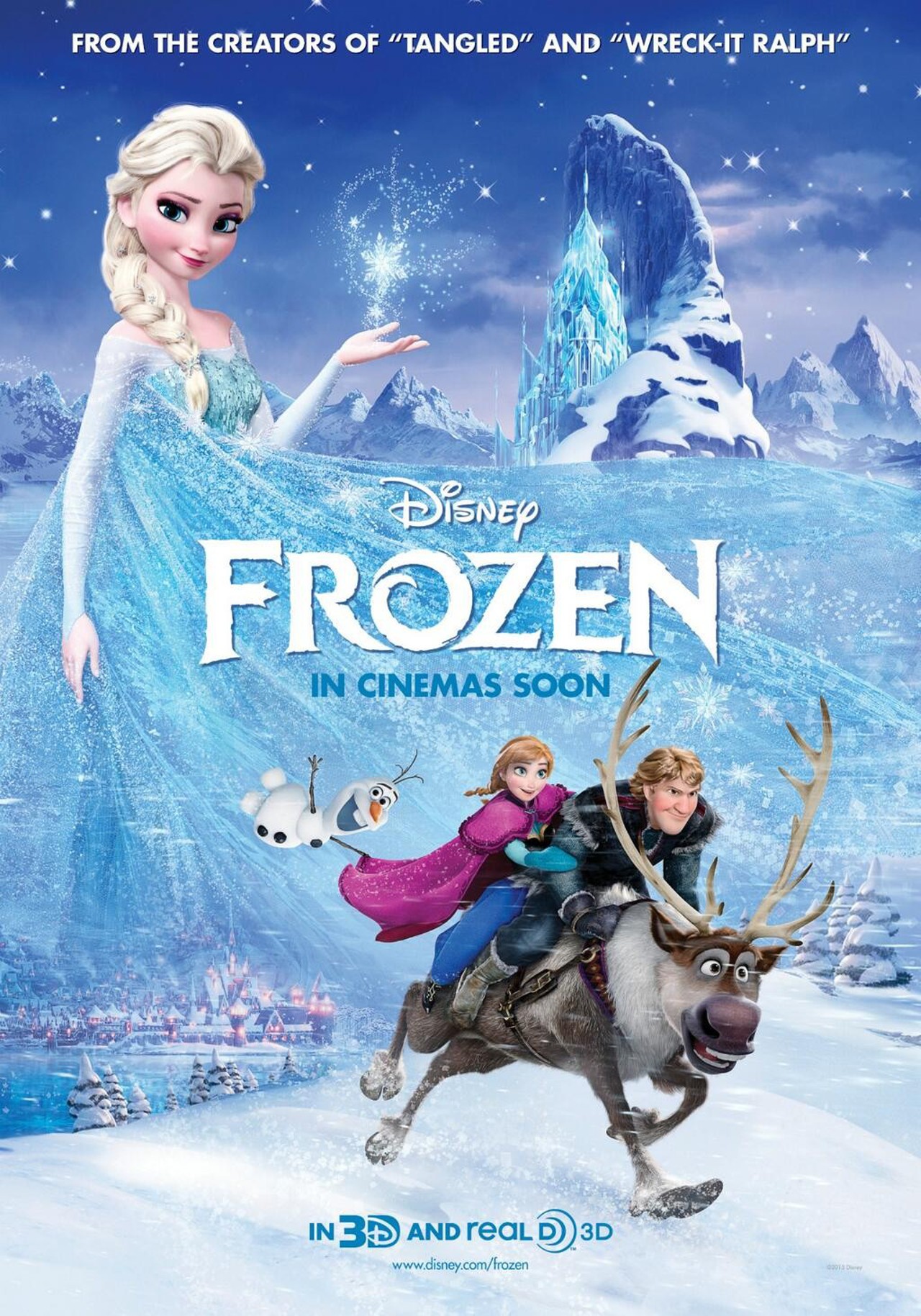 In the mountain kingdom of Arendelle there lives two princesses; Elsa, the eldest and Anna the youngest. When it is discovered that Elsa has the power to control ice and snow, she is encouraged by her parents to keep her powers, and the emotions that control those powers, in check. Will she be able to keep her powers hidden from the world or will the very people she cares about turn against her?
Review
Frozen is Disney's latest computer-animated film following the likes of Wreck it Ralph and Tangled. Like the films before it, Frozen is a feast on the eyes with some fantastic visuals and attention to detail. However, how does the rest of the film hold up?
The first thing I feel that I need to touch on is the music. The reason is that the movie starts off with a song and it becomes quite apparent that this movie has more musical numbers than more recent Disney films. Luckily, the music is very enjoyable. Whereas Tangled has one or two really outstanding songs amongst several decent ones.
Frozen on the other hand has a wonderful soundtrack from beginning to end. While I will admit some songs tend to lean towards the more Broadway musical aspect (That is singing their words instead of talking in a basic conversation), they are all very catch and so pleasant to the ears. The movie's breakout song "Let It Go" is probably one of my favorite Disney songs since "Once Upon A Dream". It is a very powerful number that just screams independence and strength for the character who sings it. It doesn't hurt that the song's accompanying visuals are just down right beautiful.
The characters of Frozen are equally as entertaining. The main characters include the repressed Elsa, the naive Anna, the stubborn, anti-social ice-seller Kristoff and his dog-like reindeer Sven, and the magical snowman Olaf.
Now when I first saw the teaser trailer with Olaf, I could not help but roll my eyes. It really seemed as if this snow man was going to be one of these idiotic side-kicks who are dumb as brick and just as clumsy. This was not the case. He is a very sweet, lovable character who may be naive but he isn't stupid. He actually became one of my favorite comedic characters of the movie.
Kristoff acts as this movie's Flynn Rider in that he is world traveled, experienced, and stuck with a woman who has no idea on how the outside world works (Anna). However, he is not be considered a Flynn Rider clone as he is a lot more anti-social and grumpy than Flynn and he also has a more quirky personality (he loves eating carrots drenched in reindeer drool).
When it comes to Anna, I've seen many people compare her to Repunzel (both physically and personality). There are some similarities but she is a totally different person. She's naive yes, but she is also very stubborn, pushy, and prefers doing things by herself than ask for help from others. She's a total sweetheart though and I fell in love with her adorkable personality.
Elsa is the complete opposite however. She's very restrained, cold, and distant. It is not really her fault – something you'll understand better once you see the movie. I like her transformation as the movie goes forward and while she isn't in the movie as much as the other characters; she is still a vital part of the film.
The one aspect that I really enjoyed about this movie is the fact that it breaks away from the typical Disney Princess formula. It is not about some prince trying to save a princess in trouble, or a princess seeking out true love; it is about family. The girls are also not your typical princesses either. They are both very independent, strong willed, and willing to push themselves to the limit to achieve their goals. I know we have had other Disney characters like them in the past (Mulan being one of my favorites), but these two seem to take it another step forward in breaking the mold.
I really enjoyed this movie. I plan on seeing it multiple times because it is just a very warm, happy movie with funny characters and wonderful music. I highly recommend this to anyone who is a fan of Disney films or just anyone who wants a good film period.
Please check out more reviews at my wordpress site: