Hey g1's! JHawk99 here, with yet another g1 Events Update! This week we had MegaDJT join us as a substitute host. Welcome him to the crew everyone! In addition to adding another g1 to our crew, we watched a movie you all knew was coming... Rocky 4!
So lets move on to Movie Night shall we?
Movie Watched: Rocky 4
Previously on g1 Movie Night: For the first time in a long time JHawk99 was left to host g1 Movie Night alone! Many g1's came and when punches were thrown, people were killed! And that friggen robot was totally out of place! And we loved it.
Fun fact: that was my first time ever watching a Rocky film. *jumps behind cover*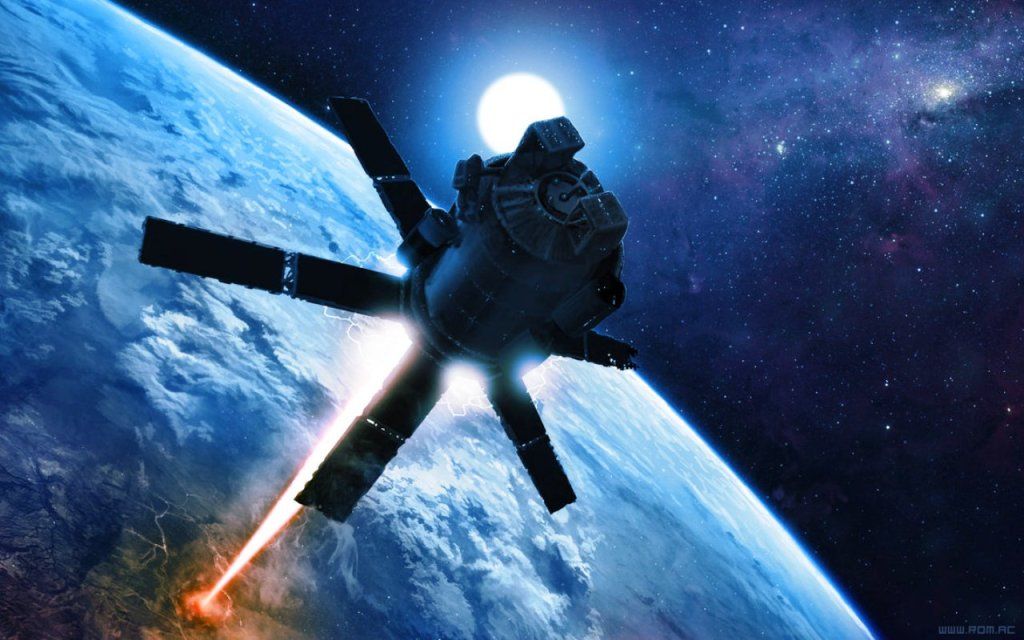 Whoa, WHOA! we have a schedule to keep! Updates don't just write themselves so stop targeting my home with highly advanced orbital strikes!
g1 Movie Night is held every Saturday at 6:00 PM EST on Tinychat, (which will be linked at the end of this blog) where movie suggestions from g1's will be put up for vote. Or should the hosts/chat make a unanimous decision that movie will be viewed instead.
Well looks like that laser hit my next door neighbor so, I'll just move on to g1 Anime Night.
Anime Watched: Outlaw Star
Previously on g1 Anime Night: MegaDJT tried his hand at hosting and did a pretty good job! Outlaw Star was watched. We bashed on Ninjas and the fact that they refuse to go into space, saw what had to have been the most pitiful mech suit ever, and heard a bloodcurdling screech that would make motherbrain's ears bleed!
g1 Anime Night is an event similar to g1 Movie Night in structure. It is held every other Friday in rotation with g1 Cartoon Night at 6:00 PM EST. Like g1 Movie Night the anime is chosen by vote or unanimous decision, once the anime is voted for and found, 3 episodes are viewed back to back via the synchtube feature in Tinychat.
The Next g1 Anime Night is October 19th
I'd say Mega did a pretty good job of hosting anime night but lets move on to JETZ.acx's project g1 Cartoon Night.
A Challenger approaches!
Well it looks like JETZ is taking a break from SA so I'll just pick a toon at random from the list he gave me... And the results are in! *opens envelope* Oh lord that wasn't what I was hoping for, well no changing it now. I will now give you a hint as to what the next mystery cartoon is.
The worst of three - He's fast, but sound is faster.
This one's a real doozy! Anyways, Cartoon Night is held on every other Friday at 6:00 PM EST, cycling out with g1 Anime Night. Unlike g1 Anime Night, it is not a marathon structure, instead it is a cartoon block with 4 different cartoons instead of one with 4 episodes. The cartoon slots are usually: X-Men, Transformers, Mystery Cartoon, (the ones we hint at) and Wildcards which are random cartoons that JETZ (or myself, if JETZ can't make it) just kinda choose.
The next g1 Cartoon Night is October 12th
Well with g1 Cartoon Night done that leaves only one thing left...
IT'S PLAYTIME!!
Get your fight sticks ready g1's! We are less than one week away from the UMvC3 game days for PS3 and Xbox 360! The dates and times are in the tables below.
UPCOMING GAME DAYS:
Ultimate Marvel vs. Capcom 3

| | |
| --- | --- |
| Platform: PS3 | Host PSN: JHawk99 |
| Date: Saturday October 13th | Time: 4:00 PM EST |

Ultimate Marvel vs. Capcom 3

| | |
| --- | --- |
| Platform: Xbox 360 | Host GT: A Zero 2 Hero |
| Date: Saturday October 13th | Time: 4:00 PM EST |

Uncharted 3

| | |
| --- | --- |
| Platform: PS3 | Host PSN: JHawk99 |
| Date: Saturday October 27th | Time: 4:00 PM EST |
Wanna join in on the fun? Send a friend request to the PSN ID's and Gamertags provided with a message stating you're a g1 and you'll be invited when the session starts!
Have a Game Day planned in the future? Let us know! make an announcement with the following
- An online game (duh)
- A host (a g1 - remember to tag your Username/Gamertag to make it easy for everyone to add you)
- Platform (What console? Handheld? PC?)
- Date and Time
- IF REQUIRED, a server. (Mostly on games which have IPs or codes embedded on certain servers; if a game can be played without a private server, this is not necessary.)
Well g1's not like I don't enjoy blogging, but my neighbor's house is still on fire and it looks like their car is about to explode, so I'm JHawk99- and that was your g1 Events Update.
g1 Events Tinychat: www.tinychat.com/g1events
g1 Events Twitter: www.twitter.com/g1events
g1 After Dark Tinychat: www.tinychat.com/g1afterdark
g1 After Dark Twitter: www.twitter.com/g1afterdark