JETZ.acx invading the g1 Features account here for a bit. Got quite a few things to say, ya know...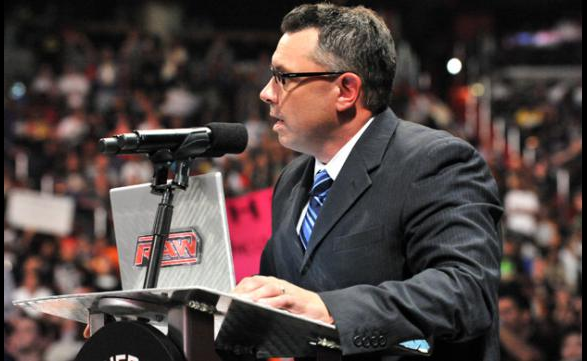 I got a full week of stuff to do, from tutorials to Minecraft business, but one thing I can't forget is g1 Features. I'm gonna need a LOT of help on this one, folks, so be sure to listen up.
Things are about to change in g1 Features, but do not fret – they're not changing drastically or in a way that they'll screw everyone over. To be specific, we're going to change the way people access our g1 Features account as well as how are we going to post its content.
But first, I want to give some small, minor call-outs to a few areas that many of us need in certain features:
G1 DIGITAL FORECAST:
I need extra EDITORS. Check the Ultra Update for details, but the general rule is this: if you are competent in editing and have a good sense of detailing, then you're good to go.
Also, HOSTS will be shrunk down to up to 12 per season. However to give a chance to other g1s to host, I will choose 8 from the past season who want to volunteer again for this season. They will be chosen based on the following criteria: personality, capability to send their clips on schedule, and quality of video and/or audio. This latter is not exactly a huge factor, but it can determine the fate of certain g1s. Don't worry if you're not elected for this next season – you'll get your chance for the next season, or may be called for help in a week that someone has bailed out for X or Y reason.
Also, we always need RESEARCHERS, but this time I'll be really strict in this department since some are getting a bit laid back on this department. This will be touched in the future.
INDIE SHACK:
We need WRITERS. Indie Shack is being skipped far too often and we want to make sure every week has an Indie Shack. Rules of thumb: if you play a ton of indie games and have competent writing skills, you might be eligible. Check the FAQ and send a PM to Ferret75 if you're interested.
REACTION COMMAND:
A lot has asked me what is going on with this podcast. All I can say is that this something you need to talk about with both Brettman and Dark Morris/Magician, who are responsible for making the episodes. That said, if you really want this show back and in full force, show your support – the only thing that moves all of our features is our community.
SIDETRACKED:
As you know, the show is in a hiatus and won't return until October, but that doesn't mean we are not doing anything about it. We need Top 10s and backup editors – most of the work here depends on our availability. Also, don't ask us whether you want to guest host or not. We come to you, not the other way around. ;)
ASK THE EXPERTS:
We've just added this blog series, so all we need is your support! Check the Ask The Experts section on the general g1 Features FAQ for more details.
COMMUNITY LISTS:
Just follow 2200 and await his announcements.
G1 INTERVIEWS:
We need interviewers. Also, got a g1 you want to recommend interviewing? Send a PM to g1 Alpha Unit and tell him why you'd recommend said g1 for an interview. (Just don't recommend yourself. That's just pushing it.)
Alright, now here's the scoop. I haven't been able to give some quality assurance to our latest posts, so I think it's finally time to ask some help in this department. All blog posts will need at least someone to revise the posts in order to get them in top shape for g1 Features.
Some of the stuff I'll be asking from now on will be the following:
Good grammar on ALL posts
Formatting is used when necessary (Hard to explain but I'll go into the basics if you volunteer)
Make sure all posts have "Featured g1s" at the bottom with proper links to their account
Most features have designated templates for your use in case you want to write or post a blog or video into the account, so don't fret about feeling daunted about having to do everything from the ground up.
Also, I'll be asking editors to PLEASE, pretty PLEASE watch our features before trying your hands on editing for us. If you encounter issues be sure to PM us as soon as you can so we can help you - hell if I have to livestream a typical editing of a DF to help you out, I will do it!
Speaking of which, there's gonna be plans for preparing a new schedule during this week, so send me your dates ASAP! I'll be sending PMs to the hosts for this next season.
AH, I almost forgot! I've got something special for you. We're going to open up the Wall for everyone who wants to share their latest collaboration projects! That's right - you're no longer bound to use g1 Features! Make an announcement blog (or thread if you're in the forums) and send us a link in the g1 Features' wall. We'll announce the crap out of it, and we'll even make a blog every week documenting the announcements! It's like expanding the Community Events section on g1 Spotlight...only this time, you can shamelessly ask us and we can guarantee we will get the word out! ...So long as you don't abuse it :P
I think that should do it for now. JETZ.acx signing off!