TLDR;
UPDATE 8/8/12: Added Ask The Experts FAQ! Be sure to check it out.
UPDATE 5/17/12: Added schedule, fixed a SIDETRACKED answer.
You'll find info about the following features:
g1 Features in general
g1 Digital Forecast
g1 Interviews
Indie Shack
Reaction Command
SIDETRACKED
g1 Community Lists
Ask The Experts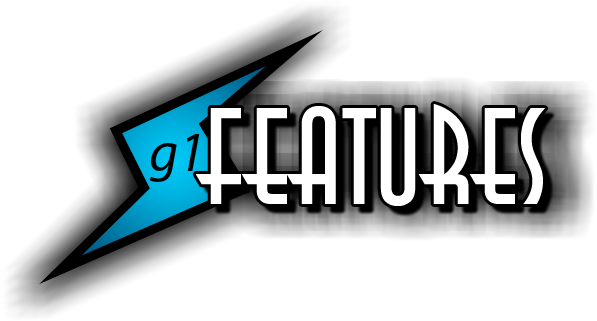 g1 FEATURES - GENERAL FAQ
G1 Features is a project with the g1s in mind and has three main goals: make your stuff look as good as possible; bring new, adopted, or even revived projects as regular features (either weekly, bi-weekly or monthly); and to foster and encourage collaboration between other fellow g1s.
As for the reason it was created, it's to give g1s another outlet to express themselves and demonstrate their love towards ScrewAttack. Thinking of a good way to start off at the site and make yourself known through the community? This is the place to start!
So far there are 6 current projects running that will require the help of you g1s CONSTANTLY. The first is g1 Digital Forecast – the revived ScrewAttack show now handled by the community in which we cover the latest trailers. The next one is Alpha Unit's g1 Interviews – a great place to start to get acquainted with other g1s by learning about their stories and video game tastes.
Ferret75 handles the Indie Shack – a place where g1s review indie games. We have two podcasts – one is Reaction Command, handled by Brettman and rotating g1s, and SIDETRACKED, which is handled by Flapperdoodle and Alpha Unit and next month, we'll bring back 2200's Community Lists (think Top 10s made by g1s).
We'll accept any kind of project, as long as they follow the three main principles. If you work together with other g1s to make a regular feature that is meant to be in the best quality possible, chances are it'll show up on g1 Features.
I'm sad to report that we do not accept lone-wolf work on g1 Features – HOWEVER we do our best to share everyone who follows us awesome stuff that we might find around the site. To be part of g1 Features, though, you need at least one more g1 working with you side-by-side.
This is an issue I get often and the only suggestion I can give you is this: if that g1 is not helping, make him/her work. Give him/her something that he/she can feel that he/she's not a dead weight on the job. There's a reason why Craig constantly says that "we don't take breaks": everyone in our team must work to our fullest potential. If he's still not doing much for you, get more g1s to work with you and make their pressence known.
Not anyone can enter the account. First, you need to have something to show that you're doing a collaborative effort of some sort. After that, you will ask JETZ.acx for permission, and he'll fit you on a suitable time slot for you to work on your blog, video show, or anything that you think it could join in as part of this.
G1 Features is UNOFFICIAL and is in no way affiliated with ScrewAttack.com. We cannot promise that your work will be frontpaged every time you make a feature, because g1 Features is handled separate from the ScrewAttack crew itself. If your product is good enough, it'll get frontpaged eventually, but don't nag ScrewAttack to feature it purely because it's g1 Features – let them read/watch/enjoy whatever you're showcasing and they'll decide whether It's good enough.
NO. And this is a big, fat NO, not a "not really" no. You're given a time slot where you can work with g1 Features – do not stray from that time frame. The reason is because any early and you might interrupt other g1s' projects in the process, and that's something we absolutely want to evade. Be patient, wait for your turn, and when the time comes, post your content. Never be pressured by others to do otherwise!
Here's a quick, recommended schedule for everyone who works on g1 Features to follow:




NOTE: You won't be penalized for not following this schedule, but please do follow it from now on in order for organization for the rest of the team. Also, Friday is free, but we're about to bring a new feature in that spot soon, so don't expect it to be free for too long. Wednesdays are usually reserved for a rotating monthly feature.
Keep in mind that if you have a late feature and it's time for the other feature to be released, I won't postpone the other one for you nor I will make the one in charge wait from now on. If you didn't post it in time, it's not my problem - the show must go on.
No. g1 Events is something totally different made by jHawk and his crew. Check all announcement blogs here.
Ask in the comments and you shall be answered as best as possible.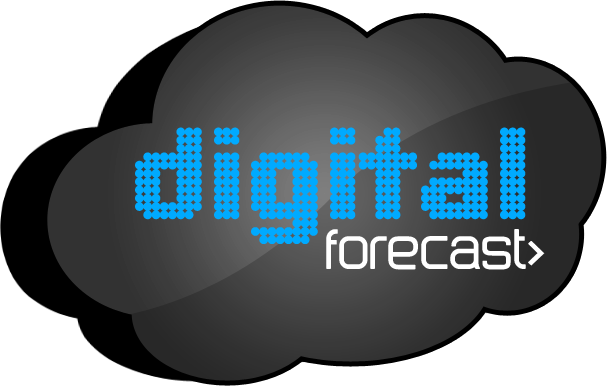 G1 DIGITAL FORECAST - GENERAL FAQ
The Digital Forecast was once a video show that was brought to you by ScrewAttack.com thanks to Nervous Nick himself (and later Ben), where it would showcase the best trailers from the past week while including a 7-Day Outlook to see what games are going to be released next week. After it was retired, g1s took the show for themselves since October 2011 and since then it has been a staple of g1 Features.
We have a thing called "Updates" that are released usually every season, and during those we usually update the guidelines. Those guidelines are key if you want to help out on this project, so do check it out.
Be wary of g1 Digital Forecast updates and read its guidelines to see if you have what it takes to be a host. As of this writing, our hosting duties are through the roof, which means that we cannot accept any more g1s to host until mid-August. But be in the lookout – we'll need all the help we can when E3 rolls in.
Same thing as hosting, but this time you'll need to prove yourself by showing some of your previous work. Once you do, we'll judge if you're worthy enough to work with the g1 Digital Forecast editing team.
I recommend taking note of who's the week's researcher and send it to him before Thursday so he can take a look at it and send it to the host. If the trailer is outside ScrewAttack and hasn't been uploaded yet, send an email to Trailers@ScrewAttack.com with the link of the trailer and Drake will find a way to showcase it.
Please note that we are, after all, g1s. We don't have a set schedule to do stuff, and we can only do so much on a certain amount of time. We make absolute sure that the episode is released every Sunday, but if it gets delayed for some strange reason, be patient.

G1 INTERVIEWS - GENERAL FAQ
(Please note - the following words are from g1 Alpha Unit)
Unlike g1 Spotlight or similar features which showcases only g1 content, g1 Interviews has the honor of showcasing g1s themselves! I'll give you a call, we have a fun little chat, and I post it right on ScrewAttack so you can have one day of attention! Making new friends and getting much higher views on your blogs is a just a few of the potential benefits you'll be receiving, my friend.
By reading g1 Interviews. If you wanna be an interviewer or editor, wait for me to make blog post asking for help. You can only be a g1 Interviews "staff member" only if you accept my call when I make it.
Depends. I only like interviewing people I think generally need attention. When people come to me, I'll be like "Yeah, sure" Then I'll forget about them and return to interviewing regularly scheduled people.
3-5. 1 or 2 is too little, 6 is way too much.
1 regular interview, 2 themed interviews. After that, a g1 can no longer be interviewed without special consult from me and JETZ.
Regular interviews are straight up interviews about the g1 themselves... Themed interviews have themes like Pokémon or Sega.
Late Friday Night to Saturday Afternoon. Don't forget or I'll cut you up, bitch!
Nope. A video version would be possible, but uh, I'm perfectly fine with text. Not only that, an audio version makes way more sense. If a video version were to be produced, I'd possibly have no involvement with it whatsoever.
They make the blog fun. Absorb and savor the sexy.
If something goes wrong, we'll edit it out. I'm not here to embarrass you, just make you look good.
Get Doc Brown to help. He knows what to do!...For the most part.
Come to me. I have plenty of free time, no life, no girlfriend, and I only aim to please. Ask me a question, and I'll answer it as swiftly as possible.
INDIE SHACK - GENERAL FAQ
(Please note - the following words are from g1 Ferret75)
The Indie Shack was a weekly blog series I started, which was later adapted into a community feature. The goal of each of these written entries is to introduce and explore three indie titles that stand out in a positive way. Whether or not the full versions are worth purchasing is up to the individual reader, but the games should be unique enough to warrant at least a demo.
If you are interested in writing an entry, you can contact me for more information, and talk with JETZ.acx who is the leader of g1 Features about account information. The requirements are that you familiarize yourself with the visual structure of past posts, and that the games you select are in fact indie titles created by independent companies. They typically should not be flash games found on places like Newgrounds. You have to have played through the majority of the game, or however much is required to be able to accurately do a mini-review.
Researchers are not on this particular show, as the writer is also the person who played the three titles. There is sometimes an editor in case the post needs a large amount of visual editing or grammatical fixes. The editor will not alter the writing style, merely fix small things like visual layout and spelling errors. With that said though, the draft should be complete before an editor looks at it, if one is needed. An editor will not always be required.
Most games on Xbox Live Indie would qualify, as long as you looked carefully for some stronger entries. On Steam, search for titles listed under the indie genre, and check to make sure the game company is independent. Typically, indie games are likely to be released in the form of digital downloads, although there may be other forms on occasion.
There have been various entries in the blog series so far, and a list of past titles can be seen as follows. Search through the alphabetical list before you select your games.
Abobo's Big Adventure
And Yet It Moves
Bit Trip. Beat
Bit Trip. Core
Bit Trip. Runner
Braid
Cave Story
Crayon Physics Deluxe
Cream Wolf
Cthulhu Saves the World
Dangerous Dungeons
Dark
DeathSpank
Defend Your Castle (WiiWare)
[The] Dishwasher: Dead Samurai
Dungeon Defenders
E.Y.E: Divine Cybermancy
Fat Princess
Fez
[The] Impossible Game
[The] Impossible Game: Level Pack
LightFish
Limbo
Minecraft
[The] Mirror Lied
NightSky
Osmos
Ricochet Assassin
Ricochet Assassin: Lost Levels
Rock of Ages
Shank
Siege Hero
Super Mario Crossover
Super Smash Land
They Came from the Ground
Tiny Tower
Trine 2
VVVVVV
[The] White Chamber
You could also look manually by searching the "indie shack" tag. Make sure to include this tag and "indie games" when you write up a post. This is important for future searches.
We have discussed this from time to time, and at the moment, we'll be using written entries. A video format is certainly a future possibility however. Stay tuned.
REACTION COMMAND - GENERAL FAQ
(Please note - the following words are from g1 Brettman) (Also, the logo is not official. Just sayin'.)
Quite simply, Reaction Command is a podcast. The point of Reaction Command is for g1s to have fun and get a kind of "crash course" in podcasting, with g1s switching as guest hosts every week, creating a closer community.
Deriving it's name from the Quick-Time-Events in Kingdom Hearts. Reaction Command hosts give their "reactions" and opinions from the news, blogs, and events of the week. Created and produced by Brettman, the series is meant to have g1s bond together while making a Sidescrollers of their own.
The topics within could involve video games, movies, comic books, anime, but its easier to say, anything nerdom. We give shout outs to g1 blogs the hosts found interesting. We answer forum questions on our forum topic and highlight our favorite ScrewAttack moments of the week.
There are several ways that you can help! One such way would be heading over to one of our forums and asking a question to our questions thread. Or head over to our suggestions thread and suggest topics or any ol' suggestion on the show itself.
Any g1 can join! We happen to have a mainstay of hosts to fall back on including: Misterbo, Brettman, g1 Nobleteam1, and Dark Magician. But all you have to do is have a working mic and a Skype account and ask one of us. We'll take care of the rest! Preferably sending us a message on Twitter or a PM over here on ScrewAttack!
We record Thursday/Friday nights and then air it on Tuesday at 3pm CST. Though it is published over here on the G1 Features between 3-6pm CST.
While you typically think of a podcast as audio only, we produce Reaction Command in a video format because we believe that having video engages the viewer better. Plus we're just kool like that! That said, there's always an audio version available on the links below. Because JETZ requested us to.
We usually choose the funniest line from the episode, or generalize the funniest moment into a sentence.
What's with the Romance of the Three Kingdoms tag on everything Reaction Command?
That's none of your business and I'd ask you to stay out of my personal life. (Bonus coins to anyone who knows what movie I'm quoting!)
That my friend, would be me censoring hosts with Sonic sound effects! I'm keeping the show under a PG-13 level and will not allow anyone to push more than PG-13.
Just think of a gamer dad watching our awesome podcast with his son, and then someone says something you'd never want your son saying! :o
SIDETRACKED - GENERAL FAQ
(Please note - the following words come from g1 Flapperdoodle)
SIDETRACKED is a podcast similar to ScrewAttack's very own Sidescrollers. It is a gaming podcast, but it also focuses on discussing the ScrewAttack Community and things going on through out it, as well as discussing the best g1 made content made from the week. Every week we discuss different gaming topics and a bit of gaming news. It is just a podcast made for the community, by the community.
I, Flapperdoodle, am the main host of the show, as well as the co-creator, sound editor, and producer. I record the podcast, I edit the music in the podcast, I run the podcast, and most likely, I will the one posting the podcast and making blogs like this when the time comes.
Then comes Alpha Unit, who is the co-creator, writer, and executive producer. He writes all of the SIDETRACKED Countdowns, he most of the time finds co-hosts (or at least gets them to come on the show), and he also helps with other smaller things like brainstorming overall ideas for the show and do other things overall. He is a big help though, so don't take my use of the word "smaller" with a grain of salt.
Then there's good friend of mine, Kailoli, who is our regular co-host. Every week, she will along side me as we talk gaming and ScrewAttack as a whole. She can talk a lot, her mike works well, and she's a very good friend of mine. I think she'll make a great co-host throughout the show. Then, I guess as a side note, we have JETZ.acx as our posting manager, since he runs g1 Features. Go figure…
SIDETRACKED will be up every Thursday night on g1 Features. Enjoy.
SIDETRACKED is hopefully always going to be from 30 minutes to one hour. We'll try to keep it 45 minutes at max, but sometimes an hour will seem more fitting. We wanna keep all of your attention spans intact, so we'll time it wisely.
IT'S BOTH!
That's right, every week, SIDETRACKED will have not only an audio version on MediaFire, but a video version on YouTube. The video version will have some small perks like seeing some of the title cards, what blogs look like, gameplay and trailers, and our awesome logo, but essentially they will be the same. The only major difference audio wise is that the video version will have credits, and the audio won't.
Well, here's the step by step order;
Intro/Greeting: Self explanatory.
"Our Community Edge": This is where we discuss shows on g1 Features, as well as other g1 made shows and things of g1 involvement. Stuff that the community can take major part in.
"The News Fuse": We discuss a controversial piece of news that came out over the week. It can be anything from a game announcement to a developer leaving a studio, and even something small like a price drop. Anything we find suitable.
"Major Discussion": The meat and potatoes; we discuss a major topic usually having to do with gaming. Sometimes it'll be something else, but mostly anything nerd.
"The Blog Spot": We all give our choices for our favorite blogs we found throughout the week. It's a nice way to show what we like.
"Conclusion": Once again… self explanatory.
It's a very simple layout, but we love it. It works for us.
PLEASE NOTE: For now it is only guest hosts, Kailoli and I will be keeping up the host and co-host areas…
Well, if you wanna host, we'd love to have you. We have a good list of people we want already, but that list can only be so large. If you want to host, follow these requirements. For one, you need a Skype. That is the only form of communication programming we will be using for the most part. Also, be sure your mike works well enough so that your mike won't fizz up. You also need to be be available on Sunday mornings or afternoons, and you also need to be willing to talk for long periods of time. As long as those apply (adding the fact that you aren't a douche), contact us, and we'll schedule you in.
Trust me… there are plenty of ways.
For one, you can help co-write and co-edit. These jobs must be done every week, and sadly, Alpha and I cannot handle it every week, so if you can write us a top ten or edit the podcast for us, I would highly appreciate it. Editing is a very long process, and it does require some information, but trust me, we will highly respect you for this and give you boat-loads of credit. Trust me… we need this.
Besides for hosting, you can also make stuff for us if you so please. You can make us title cards for some of our special segments in the show, or you can make themes for us. We love user-made stuff from you guys, and we already have some things in the works, but if you wanna contribute, then by all means get to it if ya want. We aren't necessarily asking you, we are just saying we are open to viewer work.
You can also suggest major discussion, news topics, and g1 community events. You can comment on an episode, or better yet, message me or Alpha, or you could tweet Alpha if you find it better. Honestly, we don't always find everything we need, so you guys helping us with this would really help us. Lastly, just spread the word. We want this show to be as awesome as possible, so spread the word and tell people to watch.
OK, we've gotten a lot of g1s concerned about having two podcasts side by side on g1 Features, and we don't like talking about this, but let it be a source of reference. We wish Reaction Command the best of luck. We find their podcast entertaining, and hopefully they will feel likewise on ours. We are not here in any way to start a podcast war or try to be better than Reaction Command, in fact, on SIDETRACKED, Reaction Command is not a factor in any way. They are their own entity, and we are ours. There is no need to make fun of how we both are podcasts, and in fact, we don't even like jokes about competition or war. We just wanna live in peace with Reaction Command, and hopefully they feel the same. We wish Reaction Command, Brettman, Dark Magician, and everyone else involved good luck, and happy podcasting.
Well, we wanted to call it "Sidetracked", but we didn't think that was an awesome enough name. And, since the logo made it look like it is spelled in all caps, we decided to go through with it. I like it. It is a slight burden to have to use all caps, but it's no big deal.
Simple, message me, Alpha, or Kailoli, and we'll get it answered ASAP. In fact, the fastest way to get something answered is commenting on the latest episode of SIDETRACKED. We try to answer anything you throw at us, and we'll try to get all concerns settled in any way we can.
g1 COMMUNITY LISTS - GENERAL FAQ
(Please note - the following words are from g1 2200)
Community lists are lists created by g1s for g1s. I call upon g1s to write me their personal top 10s on a given topic, also included are their explanation and justification to each entry. Each entry is given points depending where on their list it is placed, once that is done I compile them together to make one master list (the definitive list). Multiple perspectives from different g1s make up the body portion of each entry.
Each entry earns points depending on where they have been placed on a top 10. Something at number 10 will earn it 1 point, while number 1 will gain 10 points. Number 9 will gain 2 points, number 8 gains 3, etc... You get the gist of it. All the points are added up for a entry from each top 10 and then ranked accordingly.
I will post an announcement blog each time I do a new community list, it will contain all the details.
There are many ways you could help out: One way is to spread the word, tell other g1s about it. If you have twitter, tweeting about it is one way of getting the word out there. The more g1s taking part and contributing, the better the end product will be. Giving me suggestions/ideas for future lists. There are times when I can't think up a great topic to do a community list on, so any suggestions are always welcomed.
A new Community List will be published on the first Wednesday of each month.
Absolutely.
There are no plans to do a video version, however it is not entirely out of the question, but for now it will stay written.
Ask the Experts SFAQ (Somewhat Frequently Asked Questions)
(Please note – the following words are from g1 Dallinag)
I explained just what Ask the Experts is in my first episode, but if you aren't a longtime viewer, I'll explain.
Ask the Experts is a show where I ask a panel of g1 "experts" questions about video games. Not serious trivia questions mind you, but silly questions about the logic in video games like "How exactly did Sonic get his super speed?" Then the g1s actively research, consult, and investigate until they've found an answer (a.k.a. they make stuff up).
Barring unforeseen circumstances, episodes are normally released every Friday.
If nobody volunteers for that week, if I'm busy that week, if the people who were supposed to answer for that week don't, etc.
Well, the best thing to do is to check my wall for information regarding the release of Ask the Experts episodes. I'll try to forward release information to JETZ.acx on release information so he can post it on the g1 Features wall, but it's not a guarantee that he'll be able to.
There are two ways you can help out with Ask the Experts.
Volunteer to be an expert. This is VERY important. Without experts, this show can't survive. So it is very important that anyone that is able to is encouraged to volunteer.
You can post questions you want to see on the show. If it's good, I'll put it on the show.
Well, if you want to be an expert, then contact me in the comments on any episode of Ask the Experts, on my wall, or PM me. DON'T try to contact g1 Features about it. You most likely will get no response.
If you want to suggest a question, then post the question in the comments on any episode of Ask the Experts or on my wall. Again, DO NOT contact g1 Features about it! I mean it!
There's no limit to how many experts can be on one episode. It all depends on how many people volunteer for that week.
There is no limit on how many times you can be an expert either.
Oh, don't panic. I honestly couldn't care less if you didn't know a thing about video games at all. The point is, if you don't know a thing about the game in question, then just make stuff up. It'll probably create funnier answers in the long run. In fact, this show is probably the only place where ignorance is encouraged.
Good spelling and grammar are encouraged but not necessary. If you make an error, I'll just fix it when typing up the final draft.
Yes, as long as you keep it at a PG-13 level.
Then ask it, and I'll put it in.