TLDR;
| | | |
| --- | --- | --- |
| Creator: | Writer: | Researcher: |
| Woodyman | KingSigy | Noble Team 1 |
Nothing but the best from the past week!
&
Last week too cause it's a MEGA-SPOTLIGHT!
After many a moon has past, I finally see myself writing for the g1 Spotlight. An honor; a privilege; a new venture! I don't think you guys will ever understand how happy this makes me feel.
That aside, my name is KingSigy and I'm here to kick ass and chew bubblegum. Wait, that's not right. I'm here to write ass and chew bubblegum....Hold on. I think I've got my metaphors mixed again.
I've been playing a lot of Duke Nukem games, recently. Those older titles are just gems. I'd recommend seeking them out. Good Old Games, Green Man Gaming and Steam have got your back for that. You can get pretty much every PC release on them for $25 (or $15 if you wait for sales).
How about some Epic Game Music? This little piece comes from g1 JamesRonald. Corneria has never sounded so....EPCI!
g1 Wulfon and I need to talk. Bomberman is f&$king amazing.
This sounds almost romantic...or weirdly like a summary of The Police's "Every Breath You Take." Regardless, g1 Strikezilla01 made some neato art.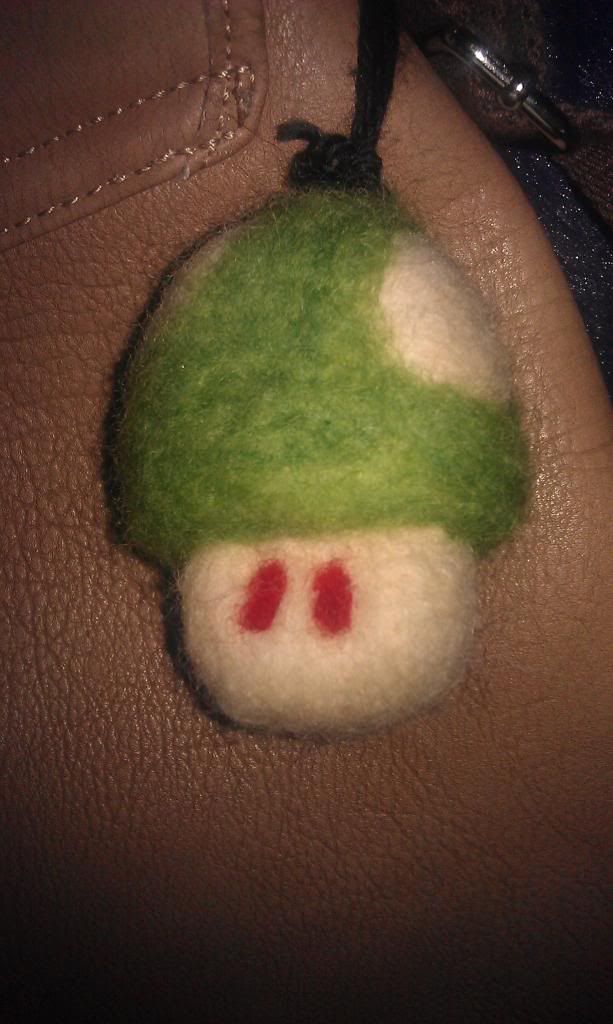 g1 Hariet89 made some amazing wool needle felt thread awesomeness, that I just can't describe. My favorite is above but check em all out.
Tabletop Gaming
g1 NemesisTrestkon is looking for some fellow g1's to play the new Shadowrun 5th Edition with. Why not shoot over to his forum post and play a few rounds?
YOU WANT MILLION DOLLAR?
Who doesn't enjoy contests? Over on the forums, we have a signature contest going on. All the rules and regulations are listed in the post, though I can't seem to find a prize. g1 glory is pretty nifty, though.
See you, Space Cowboy
Interested in anime? Why not join the discussion on the forums? Hey, I know I haven't heard of even half of the shows named, so this could be your big chance to branch out into something new!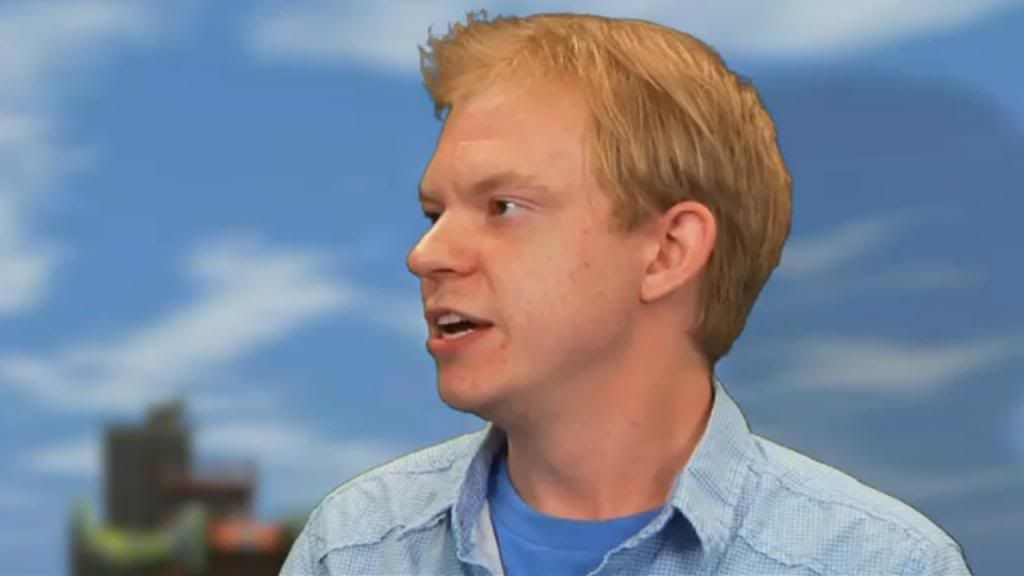 Water levels; Don't you just hate them? Well, I actually don't, but the Screwattack crew gave us another video in their Best/Worst Ever series. This week's topic was Worst Ever Water Levels (Crazy, right?)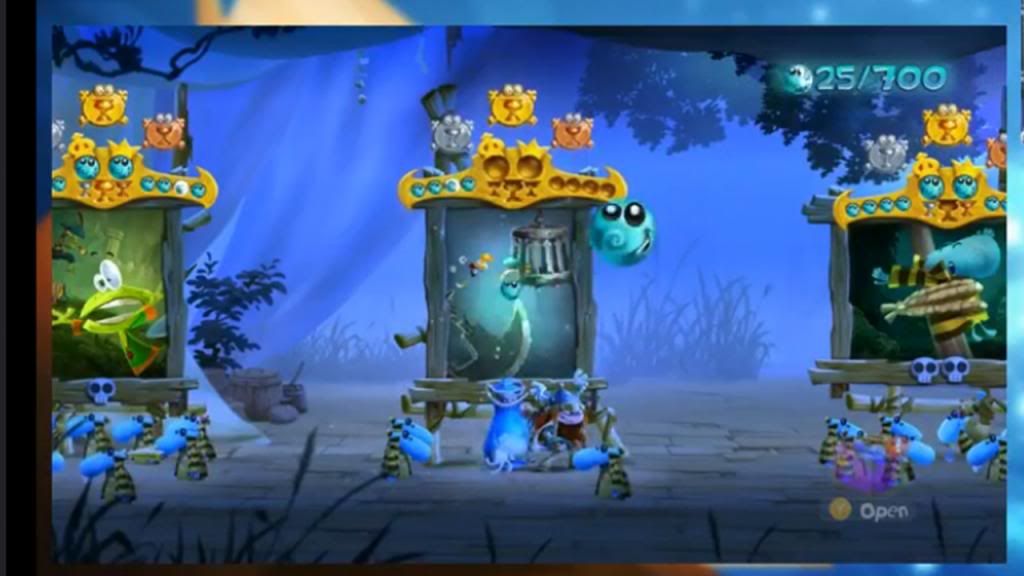 Interested in the new Rayman game? Why not watch the crew take their first crack at it? Out of the Box was updated with the Screwattack crew's first impressions of Rayman: Legends. Seems rather rad.
Watch Dogs looks cool. It has future tech and allows gamers to practically be in the Matrix. Even better, that technology exists at the Screwattack HQ. Craig somehow got his hands on a "Watch Dawg" and the outcome...well, just check it out for yourself.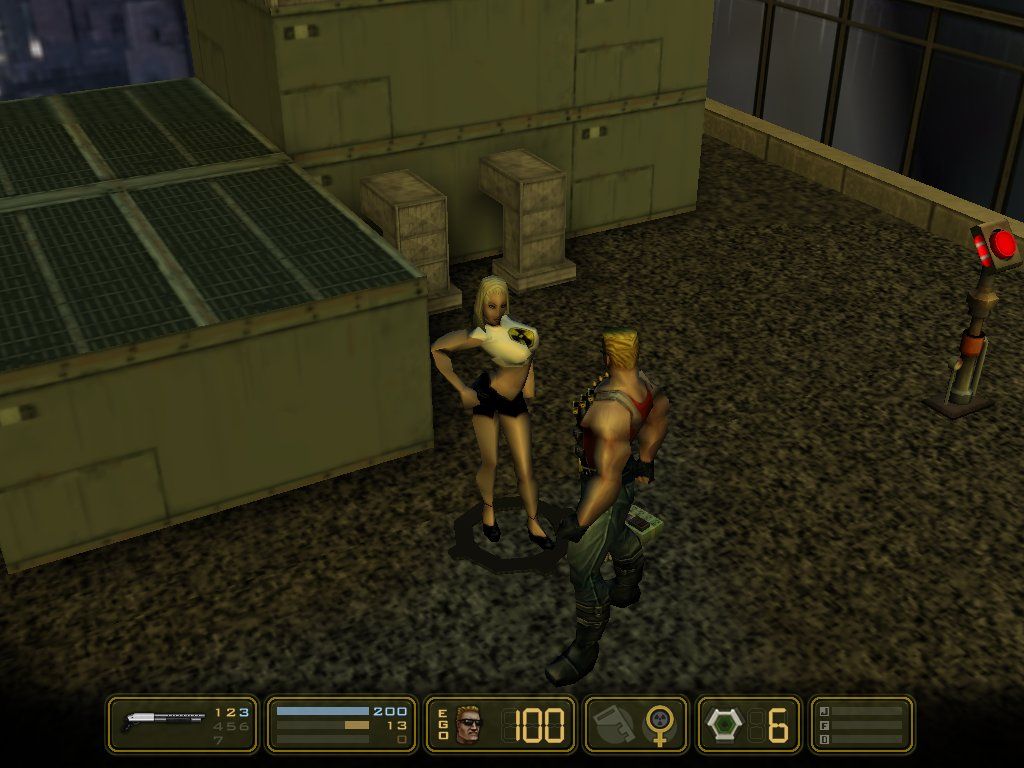 Huh? What was I doing?....Chewing bubblegum?
OH YEAH! THERE'S A SPOTLIGHT TO BE DONE! Sorry, babe; Don't have time to play with myself. (Please tell me this reference makes sense).
Longest Dream Ever!
g1 Ghost King gives us the low down on the recently released Mario & Luigi: Dream Team. He commends the developers for making the mechanics intuitive and easy to remember. He's also a huge fan of the 3D effect and loves the attention to detail with the models for the game.
I can't say that I'm more interested in the game from his post, but dammit if he doesn't make a strong case for making me want to play the game. I haven't touched a Mario & Luigi game since the second game (first DS release), so maybe now is the time?
When Sid's away, The Kids will play!
Toy Story was a killer movie. It captured the imagination of every child I can remember back in the 90's. We were stoked for anything Pixar related. Even crappy tie-in games. g1 Joshg95 doesn't let nostalgia blind him in his review of the PC version.
I can't remember if I actually had both versions of this game, but even I would recommend the Genesis one over it's PC counterpart. For some reason, Toy Story is just not very good on PC. Broken controls, sloppy graphics and miserable collision detection are all the order of the day.
Deeper and Deeper
Spec Ops: The Line is a really intense game. Playing through it isn't particularly fun, but the game leaves quite the impact on the player. g1 E-Dog finally took a crack at the game for himself and put his thoughts into video format.
I can't say that I echo his feelings on the game, but I didn't exactly leave the experience with a sense of satisfaction. Regardless, this review is pretty nicely edited and hits good points. Definitely worth a watch.
GOOD WATER LEVELS?!
g1 Nitroklop's favorite world in Rayman: Legends is the water world. Maybe he's in love with Kevin Costner, but holy crap. If any platformer has that great of a water world, then the game has to be really special.
Anyway, this video review for Rayman: Legends covers the Wii U version of the game. It's great to get thoughts on the Wii U copy instead of just reading copy and pasted stuff from the Xbox 360 version. If you own a Wii U, give this a view.
Sonic on a Nintendo Console?
That's right! The original Sonic the Hedgehog is on a Nintendo console! The Gameboy Advance to be specific. How is it? Well you'll just have to watch BladeBlur's review to find out. GOTTA GO FAST!
Whose That Lady?
Female protagonists are just not common. As much as games are starting to evolve past their roots, developers still struggle to make convincing female characters. We, as gamers, tend to forget the actual good female characters that exist, though.
g1. Garovin is here to help as remember some of these characters in his Top 20 Overlooked Video Game Women video. This is the first part, covering 20-11.
The Force is Strong in These
Star Wars and gaming have a rich lineage...sort of. Well, the bad games far outnumber the good ones, but there have definitely been some highlights when it comes to Star Wars and gaming.
g1 Livielu98 tells just exactly how she feels about some of her favorite Star Wars games ever. Pretty neat stuff, other than the random cuts.
Oh look... ANOTHER Zelda list!
I thought you'd be sick of Zelda lists by now but apparently not. Zodia195 wrote a list about the top 15 mini-bosses from The Legend of Zelda series, my favorite has to be Dark Link from Ocarina of Time, but what is this g1's favorites?
What's the buzz?
Ferret75, who I'm guessing isn't actually a ferret and who isn't actually 75 has been really into the SEGA Genesis add-ons recently. He recently reviewed a game about a hummingbird named, Kolibri. It's a beautiful game for the 32x, but how does it play?
3D...Without the 3D?
Are you cheesed off about the Nintendo 2DS? Well, g1 Killatia is indifferent. The point of the 3DS, as he argues, was the 3D effect. Without that, it's a little pointless.
Press O to watch this video
Quick Time events are great, press L1 if you agree. If you want to see why quick time events are so awesome swivel the right analog stick in a counter-clockwise half circle... or you can just watch this video from Jatinder5ingh.
The King is Dead, Long Live the King!
Hard4Games?...Yeah, I guess I am.
Well, the guys from Hard4Games take an objective look at Duke Nukem Forever in a segment they have dubbed "Soft4Games." It's a little vulgar and crude, but whatever. It's cool to see some opinions on Duke that aren't just hateful.
GOTTA CATCH EM ALL...Or just remember about it
Nintendo Memories just sounds like the greatest idea for a show. I wish I came up with that. Well, G1 ParadiseAndFaries has this exact show and shares some of his most cherished memories from PokeMon games.
I'm TRANSPARENT! You CANT SEE ME!
Kaneco is a wizard of XSplit and Twitch. If you're a streamer and you want your chat to be transparent, then you might wanna check out this informative video.
The boys are back in town
VulgarDisplayofGaming is playing one of the most critically panned XBLA game of the summer. They're playing TMNT Out of the Shadows.... WHY DO THE TURTLES LOOK SO UGLY?
WTF, mate?
Sometimes a game series just loses the entire point of the original. Developers want to re-imagine everything and get nowhere. That's kind of what happened with Megaman Legends.
g1 EnigmaXtreme prepared a video on just the matter. WTF did happen to Megaman LegendsI
Obbjob Is OP
Sometimes your favorite game isn't even a commercial product. g1 Figconic is in love with Goldeneye: Source. He also talks about how Unreal Tournament was a favorite of his. Why have I not heard of him before?
Oh where, oh where, Did my Sam Fisher go?
It's always disheartening to hear when voice actors leave prolific roles. David Hayter not returning to Metal Gear is still something I'm torn about. Ubisoft recently did the same thing to the Splinter Cell series and g1 MadHero15 isn't going to let it slide!
In his blog, MadHero discusses how emponymous an actor can be to a player's perception of a game. It's really silly, but it does come into play in judging something.
You're a sly dog! A lombax is a dog, right?
Third times the charm, right? Well, sometimes the third outing can see dramatic changes to beloved icons. Characters can be reinterpreted in a way that loses sight of their original intention or even creates a whole new visage.
g1 Flashpenny compares and contrasts the heroes from Ratchet & Clank, Sly Cooper, and Jak & Daxtar from their third games against each other. Definitely a cool idea and something I never even thought of.
NintenDookie!
Everyone loves Nintendo right? Well... WRONG! A g1 by the name of JxL writes about his dislike of Nintendo and he makes some good points. Also he's not Fulchrum, so that's a thing.
PoXYThoP
PokeMon is still surprisingly big in the gaming world. I tried making a return to the series in Diamond and Pearl, but I just couldn't make it past the Elite 4. It was all too similar. g1 BenniGeling cares, though, and gives some thoughtful ideas about how the new games will turn out.
How Does One Review?
Reviews are a format that I, personally, just don't like. I've dabbled in them and I just don't feel adequate enough to render verdicts on the media I ingest. g1 GraysonEvans feels the same way.
This short blog gives us some insight into how Grayson thinks about his own writing process. It's deep stuff, if a bit lacking in explanation. Anyone who is worried about reviewing would do well to give this a quick look.
At Least there is No Flash
Hey, I had a Gameboy Camera. I even had the ridiculous printer attachment. I loved making stupid stickers on the receipt rolls. Hahaha. What a waste of time.
g1 EmeraldSonic101 gives us a quick overview of the failed peripheral from Nintendo's past. I'll always have my memories of those Zelda print-outs. You can't take that away from me.
SCHPIDAHMAN!
The g1s of Villainy blog is back again in the spotlight and this time we're taking another look at the villains of Spiderman. Flapperdoodle's taking over and he finally mentions one of my favorite villains of all time... Spot.
I think the past is trying to kill me.
Avatar: The Last Airbender is one of my favorite TV Shows of all time. It has a great selection of characters but one of the best is the villain throughout most of the show, Zuko. What make's Zuko so memorable? Whitly has a VERY in-depth blog to show you.
Since Duke has been on my mind, I've been in the mood for some really cheesy action movies. My friend and I are planning on seeing the new Riddick for some stupid reason and I'm just curious if there exists some other wildly moronic films.
Well, g1 Flapperdoodle actually reviews Abraham Lincoln: Vampire Hunter last year and his blog has me a little excited about watching the movie. I'll probably hate it, but at least I can understand why some people do enjoy these types of films.
I also like Flapperdoodle. So screw you if you don't agree. I mean, you can put a complaint in the complaint box, but I DON'T CHECK THAT SHIET!
How do you type out the Zelda item sound?
Ringtones are a part of pop culture. The iPhone sound effect is so ingrained in the minds of everyone that just the simple sound of hearing it makes people immediately check their phones.
Now you can stand out from the crowd. RingTone Attack is back (Jack) with some Zelda tunes for your phone. g1 fabio73 did a great job on these. I'm definitely going to use some for my own tones.
It's a Madden world...
Since this is a MEGA SPOTLIGHT, I (Woodyman) am picking my own Pick of the Week from last week. For my pick, I'm going to throw Phroday's blog about his defense of the recently released Madden game and the Madden series in general.
It's an unpopular opinion in the gaming world, but Phroday's opinion is fantastically defended.
I was honestly tempted to leave the template text here. I thought it might be an ironic way to finish this spotlight. Then I realized that I could do it in a grander fashion.
Take care and have a good week!