g1 Spotlight: Legends
2/3/13 2:20pm
| | | |
| --- | --- | --- |
| | | |
| Creator: | Writer: | Researcher: |
| Woodyman | Flapperdoodle | KingSigy |
All the best g1 made content from January 27th - February 2nd
HAPPY FEBRUARY EVERYONE! SPREAD THE LOVE!
And now that I've entranced you, you've seen the cat picture, and have been at this blog for more than 10 seconds, might as well sit down and read on.
Tis I, the gracious and almighty Flapperdoodle, back to write for the magnificent piece of community known only as the g1 Spotlight. Alongside my pal KingSigy, we hope to enlighten you all this morning/afternoon/evening about the best of the best we saw this week in the g1 Community.
And boy, oh boy, do we have some real juicy ones for you to sink your teeth into...
...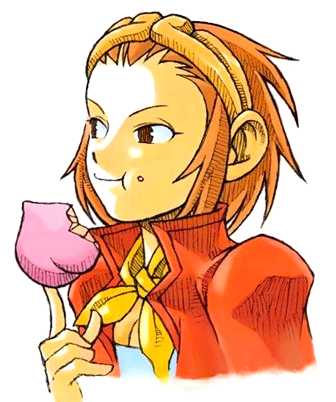 MOVING ON.
Sit back, relax, grab some popcorn... maybe some nachos if that's your thing, and get ready for a wave of epic blogness and videoness to consume you. This is. The g1 Spotlight.
Let's get rollin'... rollin'.... rollin' down the river.
You guys want some music? Of course you do. C'mon.
First off, we got a very creepy yet epic orchestral cover of "The Fires of Zebes" from Super Metroid. It is truly glorious. Props to Blake Robinson for continously bringing the goods.
Want a cherry on top of that? He's going to release a Super Metroid Symphony Orchestra album... yes. All my yes.
And here we have another master of remixing, Kenshiro3, giving us his "Double 8Bit Remix" of the theme from Gran Tourismo 2 entitled "My Favorite Game" by the Cardigans. It's pretty rad.
And on your left, we'll see some artwork by the g1s!
To start us off, Harlet89 has stitched up some really adorable and truly heartful Zelda Crochet wears. One of the creations is a set of pulswarmers which are nothing short of awesome.
Then, RobbieNate has some badass Street Fighter fanarts for us to gander at. My favorite would have to be this one of Gen. It's pretty damn impressive.
And finally, Zodia195 has some character sketches from this old RPG she used to play. They are pretty interesting honestly. Makes me wanna play this RPG in full AAA form.
Thanks to all the g1s who made art this week!
Who needs a sig? Anyone? Anyone?
Well, if you do, a great solution to this problem would be the g1 Sig Maker Community. Just to see their god-awesomeness, Abrams X has posted the 7th update gallery. Check it out if you wanna be amazed.

Did you want a copy of Hyrule Historia?
Well, shifu medic held a contest recently on SA, and the winner would get a copy. The results are in, so go see if you won!
International Gaming Nazis? Hm. Subtle.
As I have spoke to Mcgunn, I can tell him and his team are very hard at work creating SA: The Game. This week he posted a little update blog of sorts giving us a teaser and some general information. If you wanna play SA: The Game, this blog is a recommended read.
If you aren't already on the Forums, get your butt over there!
The GameCube... good times...
MegaSilverX1 needs some help in deciding which GameCube games to buy since he's going to be getting one soon. Leave your suggestions at this thread.
JUST MAKE A NEW F-ZERO ALREADY NINTENDO!!!! GOD!
So, Wind Waker HD is a thing now, and jbulleit wants to know want games you guys wanna see in the Wii U's eventual lineup. I'm sure many of you have plenty of ideas, so leave your thoughts here.
I dig a sig every know and then...
Created By Thunderplant
Sadly, that's the only sig. But if Woodyman will allow it, I did make this banner...
Shiznita requested it. This week was a bit slow, so I figured I might as well add this. You can always check out that other blog I mentioned with the full gallery of stuff they've done in the past few weeks. All of it is awesome.
So, our master and guardian angel Craig decided to let the g1s edit various clips of Lauren and Chad in front of a green screen. Little did he note the results would be... slightly horrifying, yet insanely awesome. A ton of g1s submitted entries, and here are some of our favorites.
Legendary Super Mario's | PedroPinzonV's | Huntnzombies' | wolflive's
thejudgementbreadman's | They Call Me The Fizz' | nathaniel.bandy's
Also, ScrewAttack has been posting a ton of Apex 2013 footage, including this video discussing tips with the pros. I enjoyed it myself, so if you like fighting games, this could help you out a little bit.
ALL ABOARD! THE SPOTLIGHT TRAIN IN LEAVIN' THE STATION!
BAM! INSTANT CONTROVERSY!
So, it's a bit of an understatement to say DmC has been causing some uproar. But AzureSky will not have any of it! He wants to review it, and you should read it, hater or not. Is DmC as good as everyone doesn't think it is?
The battle will soon be upon us...
The TMoFG will soon return to us, but CraigGame wants to relive some old memories and count down his favorite games of TMoFG 3. Which games stacked up, and which ones toppled over?
Games. We Love 'Em.
And sometimes we just wanna talk about them and why we love them. The g1 known as igsman7793 is new to the blogging scene, so why not start with a Top 5... Best Games... He Has... Played... wow.
We should get Darkseid on the g1 Community Lists team...
Because he sure knows how to wrassle up a crowd. Darkseid banded together with a ton of g1s to produce a Top 20 of the Games You Must Play. The list so far is pretty awesome. He's posted #20 through #11, so I'll link both blog posts.
BOO! Did I scare ya?
I probably didn't, but I digress. Luigi's Mansion 2 was a surprise to many of us, but does the game really need a sequel? Well, javiGoN wants to look back at the game and see if it is worthy of a sequel. I personally say the sequel looks great, and apparently, so does he.
Ew... Hacking...
Yeah, I'm not a big fan of games being hacked and changed. Things like ROMs, Jailbreaking, modding, it's just not my thing. But Mcgunn must love ROM Hacks of NES games, as he made a Top Ten about them. Some of these... actually look pretty awesome. Not gonna lie.
GAMEZ.
With a title as presitgous as "Dapper Gaming Podcast", one can only assume the best, and Rge alongside his buddies do a pretty good job. Lots of game talk, but then again, that's why most of us are here.
Hm... decisions, decisions...
Decision making affecting plot development is a mechanic I highly encourage and support when it comes to gaming, but even I can see that it needs to be handled carefully. And recently, it has not been. My buddy SideSmash agrees, and he knows how it can improved.
But... but I like fan service! *crosses arms and pouts*
CazTheGamerGuy has to put it out there, fan service to him is something heinous. Why? Well, why should I tell you when you can read his own words?
Sexism? *looks at clipboard* Really?
Well, we are hitting some pretty controversial points today. Now class, BlueBlur91 has a little rant about sexism, for both genders actually. How is it affecting us and what can we do about it?
IT'S TIME FOR SOME DEATH BATTTTTTTTTTTTTTTTLE! ... PREDICCCCCTIOOOOONNNNS!
The recent new addition to the ODBFB, Ultraguy loves him some Death Battle analysis, and he has put Mega Man against Astro Boy. As they duke it out in written form, which robot boy can win the tussle? Ultraguy answers it in strict, intelligent detail. Just the way I like it.
IT'S TIME FOR SOME MORE DEATH BATTTTTT-- *gets smacked*
OUCH. God dam-- anyway, Jack_Red89 has some requests of his own for Death Battle. And unlike some other lists I've seen, the majority of these actually make sense and can work...
A world without nitpicking is a world without possible perfection.
LousyTactician gets it. He feels me. And he also dislikes Persona 3. So much so, he dedicated an entire blog to nitpicking the hell out of it. I am not a Persona fan, so I cannot vouch, but I'm sure many of you reading this can. SO LET'S GO START SOME FLAME WARS!
No, seriously, don't do it. Lousy will kill me.
Ba-da-do-ba-da-da!
Power-Ups are essential to anything gaming, and Guru Guru wants to honor them. In this mega-colab in his new series "Miscellaneousness", plenty of g1s gather 'round and discuss the best and worst of power ups!
Terrible games will always be terrible games.
So, you might as well embrace them. Noble Team 1 and DarkHyruleLord discuss the bad games they remember the most, and why they just suck so much. Can't sugar coat it, can ya?
This month is gonna be... amazing.
As Rayman Legends, Metal Gear Rising: Revengence, AND Sly Cooper 4: Thieves in Time hit us this month, gear12 and MadHero15 bring us another installment of g1 Previews.
BA-DEE-YA! SAY THAT YOU REMEMBER!
If you just got that song reference, you have taste. Congrats. Sony has been doing very well lately, and the amazingly named logicallydashing is here to tell us how Sony got back into the swing of things.
Seriously, that's what they're called!
Another song reference based on this episode's title! SCORE! Dallinag leads his troop of CrazyDuck and BenNiGeLing, with another hilarious "Ask The Experts"... with super balls... yay.
Creepers still creep me out to this day.
Keeping a journal is said to be healthy, so -Mazer decided to go through three days of Minecraft and document his journey. It's quite an interesting read, so take some time out and check it if you get the chance. No regret included.
I REFUSE! I REFUSE TO LET IT DIE! *holds Time Shift tight and never lets it go*
But seriously, I did find something.
Flashpenny posts a ton of blogs. Whether it be the lists he writes or the awards he gives out, there's no stoppin' this guy. Another thing he posts is interviews from the past. This time, we're going all the way to the days of V3!
Flashpenny interviews "GhostRiderInTheSky" or "Ghost King" in his latest interview. I'm not familar with this g1 personally, but he seems like a cool guy. If you'd like to learn of him, the interview does a good job of it.
Note from Woodyman: I'm 99% sure it's Ghost King
If you've been a g1 for a long enough period of time, and you've read enough g1 blogs, there are always those g1s that stand out to you. There are always those writers which continously prove to you how talented the g1s really are at writing. I'm sure all of you have some of your favorite g1 writers. Well, one of mine striked again this week. And his name, is Elmo 3000.
Elmo posted his Personal 2012 Gaming Awards, discussing just the games he played this year and how they fit. It's a wonderful read and easily my favorite of the week. Blogs like this truly keep my faith flying high that there are g1s who can write, and very well at that. I salute you Elmo 3000. Keep up the amazing work.
And, by looking at my fake drawn watch on my wrist, it looks like we are out of time sadly
I wanna thank Woodyman for letting me be on again... I think this is my fourth time, and it keeps getting better and better for me. I love writing for this series, and I hope to continue doing so for a while. Also, thank you KingSigy for helping me formulate this spotlight. I appreciate all the help you gave me.
As for now, it's time to continue midterms and finish off the first semester of high school. Wish me luck everyone! See you all on my gaming blog!
Catch you on the flip side!
» Tagged In: #bad games, #deathbattle, #DMC, #Expert, #fan service, #forums, #g1 Spotlight, #hack, #interview, #Luigi, #metroid, #minecraft, #Persona, #podcast, #Power Ups, #Previews, #rpg, #SA game, #sexism, #Sig, #Sony, #street fighter, #TMoFG, #Tourismo, #zelda