So, we have now had three eventful Mario Party runs, and hopefully a fourth is soon underway . That being said, I wanted to help out some of the g1's/fans of the After Dark with some tips.
Time-Zone issues. Obviously not all the fans are in the same time-zone/part of the world, that SA is, and some people have a hard time with Time-Zone conversion. Here is a program I use to help me out. http://www.timeanddate.com/
Make sure you click the Timer option, then select countdown.
After inputting the date, time, etc, make sure you click USA-Dallas Texas.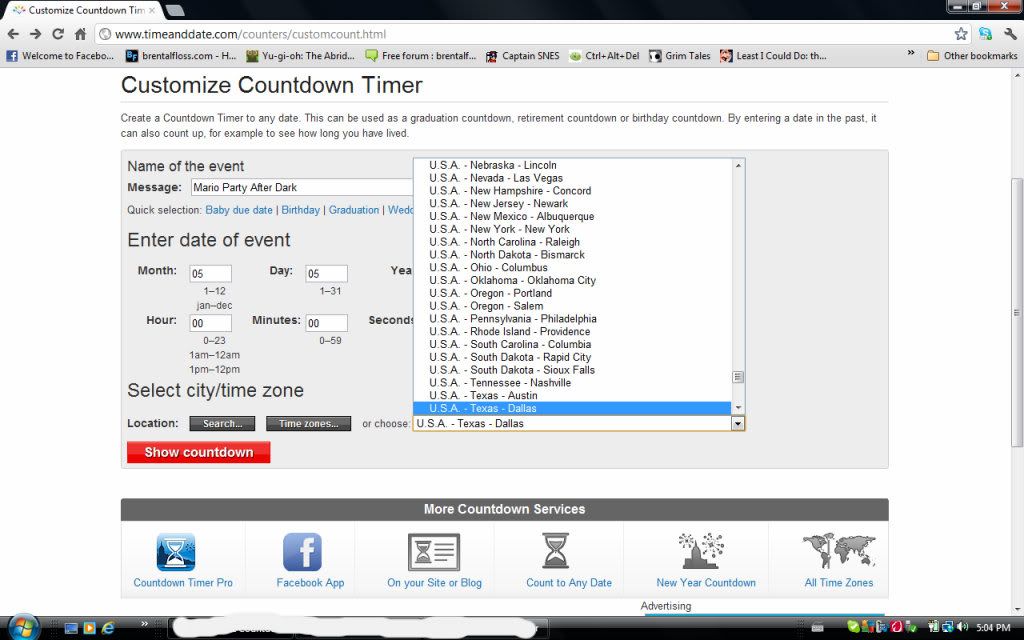 Once you have entered all the information, simply click "Show Countdown" and voila! Your own personal timer. Bookmark the link and use that to check how long you have till After Dark starts!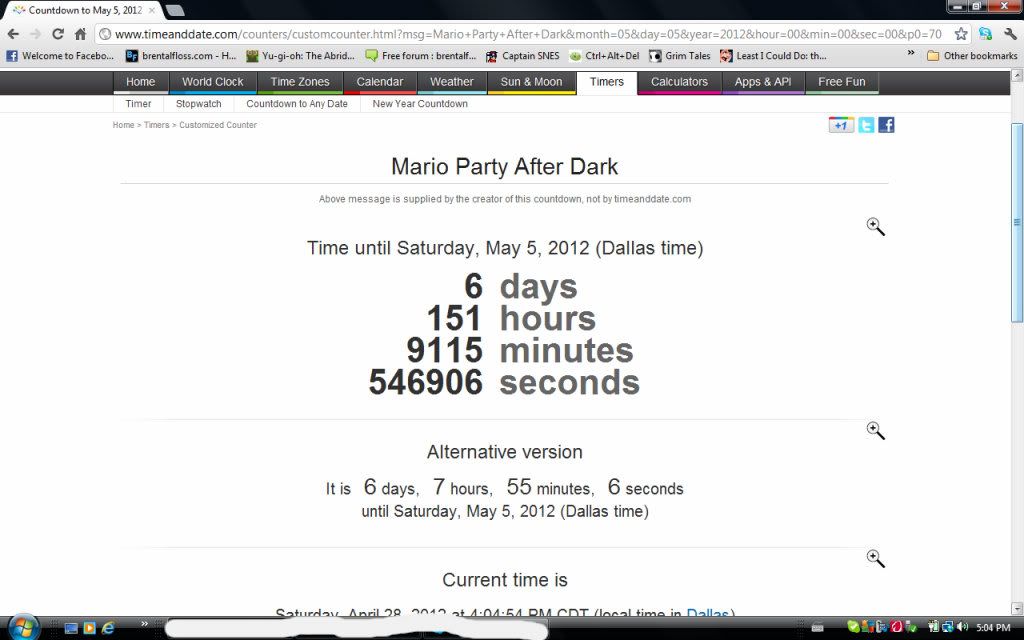 Now! Once you have logged into chat http://www.twitch.tv/screwattack, change your name to your corresponding Team colour! To do this, simply click on the gear icon next to the chat bar, and select the Team you are repping.
Team Jared is Red
Team Chad is Green
Team Sam is Purple
Team Nick is Yellow
Team Lauren is Baby Blue
Most imortantly folks, have fun, enjoy the show, and please try not to spam chat with,"TEAM BLANK,TEAM BLANK, TEAM BLANK" over and over, filling up your chat capacity. It's annoying, and makes it hard on the Mods at times to catch spambots or offenders. Nothing wrong with cheering on your Team... But be creative. And nothing super crass that would warrant an immediate Ban Hammer to your head.