"I read it in a book"
11/7/12 1:30pm
Game Design requires you to go outside your comfort zone
Hey all, Terra here
Regarding the title, how many times have you heard this from someone who was, say, describing an idea or opinion, and then disregarded it because it wasn't their own. I know I have myself, after all, how can you take someone seriously when all they do is adapt other people opinions into their own values, moral code, or as the subject we'll be talking about today, design doctrine.
Well, I do this.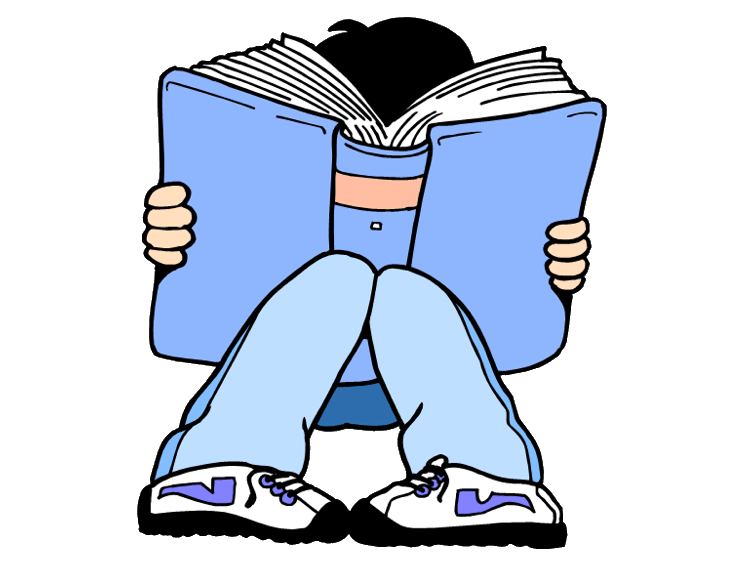 "My general reading position"
And this doesn't just apply to books, it can apply to pretty much everything. Take Internet meme's for example. No one "owns" a meme, sure they might have been invented by someone but no one cares who, as long as the desired result is achieved, i.e trolling. In games the fact that Sonic jumps on enemies when Mario does the same thing isn't a problem to us (at least not most of us). Sure Sonic borrowed a lot from Mario's design, but it needed to.
"HE'S JUMPING WHAT A RIP-OFF"
Okay I think I'm losing the point I'm actually trying to make here. In my college course for example, a lot of my classmates are made up of people like myself. We love Video Games, no, we're passionate about Video Games and want to spend our lives making them. We all have similar game preferences. We also share a lot of other interests like Comic Books, Anime, Sci-Fi, Music etc.... In fact I'd say nearly all of us like or are passionate about at least one of those things previously mentioned.
So when we start to design a game, where are we going to look for inspiration? Naturally, in the things we ourselves are most passionate about. Me and my friend are designing a game that takes inspiration from our own favourite games for example. We're going to look into the different game types that made those games so good. We're also going to look into pop culture for jokes and humour. We might even throw in some of our own humour from spending waaaayyyy too much time on the Internet.
"My current favourite picture of all time"
But what then. If you consider that everyone on my course is doing the same thing, i.e, designing games based on their own favourite games, then naturally, a lot of those games are going to end up looking or playing very similar. They're going to share jokes, or references, or a world view. So what do you do then?
Well, then it's time to go outside your comfort zone.
At lot of young designers (like myself) would scorn this idea. "You don't need to know the fundementals of Architecture or the Anatomy of Koala's to make good games". Let me throw in my own example. On an off chance last month I was bored in my house, nothing to do, so for some reason I ended up picking up a book on Gardening, something I have zero interest in.
After a half an hour of reading I had come up with a dungeon level design based around Greenhouses and using fertilizer as a weapon.
"The Final Boss is Jim Sterling"
For one of our Assignments in college we were asked to visit an Art Gallery and pick a piece that inspires us. I think this is an awesome assignment (despite the fact that none of us can do it since there's no art gallery's near us and college comes first) and it definitely show's what I'm trying to talk about.
This is a pretty new lens to me, but having just discovered it I feel I need to share with others too. This has inspired me to go outside my comfort zone even more. Anyone in my course will tell you I'm spending much more time in the college library, and while I'm mostly reading books on game design or coding, sometimes I'll pick up something totally alien such as a book on the economy and geography of Rural Europe. Totally irrelevant you'd say, but look at the early Final Fantasies. The locales in them were definitely based on a European setting.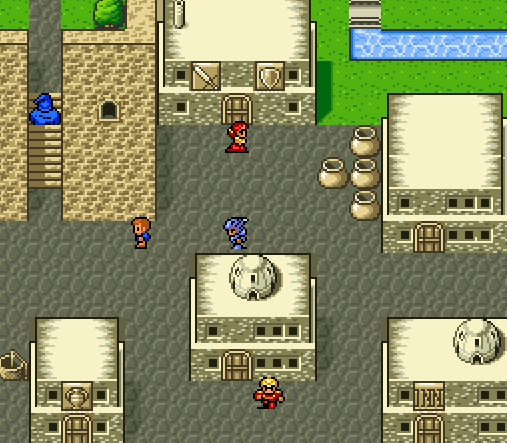 "Dark Knights are a common sight in Prague"
Why are Miyamoto's games so appealing to play and so aesthetically pleasing? Was he just born with a natural talent for game design? Well, maybe, but I'd put it more down to his training as an Interior Designer than anything else, knowing what "feels" right, and what looks nice to people. People always bring up Deus Ex when talking about taking real world influence into the game world, and rightly so. It's filled with literary references. Do you really think that Warren Spektor knew every single one of these off of the top of his head?
"Or he might have just liked God of War a bit too much"
In Games Design, nothing is Irrelevant, and Inspiration can come from the most unlikely places.
"So, where did you come up with this amazing idea that has inspired future designers for generations to come?"
"I read it in a book"