TLDR;
UPDATE (as of 09/19/11)
HUGE APOLOGIES to everyone that I said that Chrome sucks. Apparently it was all due to a pop-up blocker plug-in that just couldn't disable completely on a site as it should (I used it for some pop-up heavy pages). The score ain't changing - it's still a good 7/10, and since there's still formatting issues with Chrome and the pics aren't cropping/loading as they should, there's definitely more to improve on this. Anyway, big thanks to everyone involved, from the ScrewAttack staff and DesignZillas for improving on the site.
Now to wait for those subscriptions so we can finally follow other people's blogs...
ORIGINAL TL;DR:
Stuttering Craig and the entire ScrewAttack HQ have been really proud of the new site as of now, even going as saying that the blog system has been revamped. The Jetman has used the source button to drag Live Writer HTML code into the blog and found out it's not as friendly as he thought, so he decides to try and experiment by doing a blog from scratch inside the site itself.
Scroll down for my final thoughts!
Follow me on Twitter: @JETZacx
Follow me on Google+: gplus.to/JETZ.acx
So howsit going? Jetman here (JETZ.acx is so confusing...) And I'm here to find out how good is this blog system. If you read my recent blogs about the Super Nintendo's 20th Anniversary, I can tell you that these were pre-made first in Live Writer (you know, that blogging program that Live Messenger brings in?) and then copy-pasted into the source code. This means that, other than a few tweaks here and there, I'm not really pushing this new blog-making widget to its full potential. So how are we going to test the waters here? I'm going to play around with this, that's how.
I'm going to test all kinds of stuff here. Pictures, videos, styles, alignments, etc. All using only the tools I'm provided at the top of the toolbar. Once I do, I'm gonna review this thing, using the same "Bar scale" that ScrewAttack has introduced with the new site. One thing before we begin: for those who want to tell the difference and see that I'm not BSing here, DOWNLOAD THE SOURCE CODE here and try it out on your own. If you have any comments about it, such as how to make some stuff work out, go ahead and do it down below. With that said...let's get started!
TEST 1: THE BASICS
Letter formatting
Alignment
Styles
Part 1: Letter formatting
Most of us don't really bother much with making bold or italic letters when making a blog, but sometimes we need to emphazise what we're saying. Like, if you really...really want to show your love and appreciation. Let's see how it goes:
First off, BOLD. Strong, manly letters showing across the battlefield. Hurr.
Italic. Hyper, energetic, like a squeal heard across an anime convention.
Underline. Words need a bit of lift in their jaw.
BOLD ITALIC. A monster whose energy can be smelt at the other side of the room!
BOLD UNDERLINE!! TO EMPHAZISE SOMETHING THAT I CAN'T LET YOU DO THAT!!
AND FINALLY, ALL THREE AT ONCE!! ZOMGWTFBBQ
Let's not forget about the formatting tools offered on the drop box below.
A Normal (DIV) format. Transforms the font to Arial.

Formatted! To Courier New!
An address format to let people know where I live. FU! Don't stalk me!
HEADLINE 2!!
HEADLINE 3!!
HEADLINE 4!!
Headline 5...
And finally, Headline 6.
VEREDICT: The interesting thing about this widget is that you can actually use shortcuts in the widget to get a certain format, like pressing CTRL+B to bold the font. It's a neat convinience that I appreciate. Now then, if you notice, none of the various formats from the drop box actually work as intended. Also, the italics are not...italic. They're just blue.
I'd also want to point out that I found myself with a bit of trouble trying to activate these formats in Google Chrome. Firefox and IE went on nicely in the test though.
AFTER THE FIX: While the italics aren't exactly fixed in their fullest, formats are finally working as they should. Chrome is still having problems, but I did notice that you can indeed use bold, italic and underline by highlighting a section. Definitely useful.
Part 2: Alignment
This was one part that I am still wondering why it isn't working as it should. For the sake of the experiment, I'll write down each line with the proper alignment I've wish them to have.
First, a normal, left-aligned sentence. For control purposes.
Second, a right-aligned sentence.
Now a centered-aligned sentence.
And finally, a paragraph with a Justify alignment. Justify, if you don't know, is a technique that makes your paragraph space-out a little so that it covers the entire space that is given so that each line is the same size, thus making it more uniform. I tend to use this one a lot for most of my blogs.
VEREDICT: None of them work at all. Interestingly, checking the source code I've noticed that alignments are never applied in the first place. Designzillas better fix this major flaw out in the next few weeks.
AFTER THE FIX: Finally working as intended, every single one.
Part 3: Styles
Usually you don't use the styles offered here unless you need to quote something a developer or a fellow g1 said in a news article or comment, but they're in there anyways. For this test I'm going to borrow a few comments from some complaints of other g1s that are spot-on about the new site.
First off, with no style.
Darkseid2 said (about being unable to change sigs at the forums):
"Not a sig issue. It's an image issue. The site can't detect the size of any image at all."
Next: Caption.
And finally, Quote.
g1 Mad-Hatter said:
"[...] Being able to quickly and easily see if someone has replied to one of your comments, or someone comments one one of your posts. However, I do enjoy the fact that it now e-mails me when somebody replied to one of my comments, but it was nice having a bar at the bottom of the screen that you can always see if someone replied to you, commented on something of yours, if you have any new subscriptions, and your inbox [...]"

VEREDICT: Once again, the styling fails to show up in the blog post once it's saved and published. It's sad, because this could prove useful in the future, but being there and not having any use means it's just there to take space in the toolbar.
AFTER THE FIX: OH LOL It's also working!
TEST 2: EMBEDDING
Hyperlinks
Pictures
Videos
Part 1: Hyperlinks
Using hyperlinks is necessary if you want to send people off to external sources such as your Twitter account or your personal page, so for this test we're going to make two different links. One will be a very simple, barebones hyperlink in which you can clearly see where it's taking you, and the other one will be a hyperlink within a small text.
First off, I'll be linking you to my DeviantArt page: jetzacx.deviantart.com
And now, it's time to link to my Twitter page: @JETZacx
VEREDICT: Flawless. I can easily input a hyperlink inside text by simply highlighting it and then clicking the link above, so this feature has no problems what-so-ever. I do see many other advanced details like ids and offsets and all sort of crap...for us who just simply want to go to the essentials, this is totally unnecessary, but for those 1337 people who want to go to the detail, at least it's there to work out.
Part 2: Pictures
For this test I'm using three images from my previous blogs, all title intros. One will be pasted as-is, the other one will be resized in an uniform pattern, and the last one will be resized to a 4:3 pattern.
First off, here's the Yoshi's Island intro:
Next up, the EarthBound intro, resized: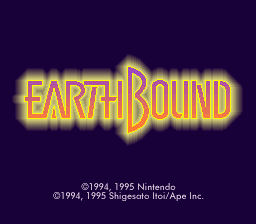 And finally, the almighty Super Metroid intro, in 4:3 size: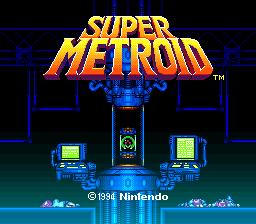 VEREDICT: The images are easy to insert, but the last Super Metroid image failed the 4:3 stretching test. However, I could edit them only by using Firefox. Somehow Firefox is beginning to to be the prefered browser for this site...
AFTER THE FIX: Stretching is still a problem, although further inspection it might be more of a browser problem than the blog itself (the source code clearly stretches it at the right size but doesn't show changes at the blog itself). So if necessary, stick to resizing with an external program if you want a particular stretch.
Part 3: Videos
This test is mostly going to be for kicks only, as it'll be three Youtube videos using the custom HTML embedding button (as there's no Youtube button this time around). One will be at the standard size, one will be at 560-width, and one will be audio-only.
First, here's one from PR Comic-Con of this year containing two energetic cosplayers from Twilight Princess dancing to the Malo-Mart jig. No theme song, sorry.
Next we have a test video I made with Vegas Pro. I'm posting this just to piss Pro Jared off.
And finally, an audio-only link to Nerd Army's Solar Jetman remix, which is one of my favorites and considered as my personal [unofficial] theme song (to learn how to do this trick, click here):
VEREDICT: The audio-only trick is probably the hardest for you to pull off, but the rest is really simple copy-pasta stuff. I can hear a lot of people complaining about not having a Youtube button to make this easier, but if the options are already at Youtube itself, why having to repeat them here? You have to copy-pasta something anyway...
EXTRA NOTE: The music widget ain't working in a few browsers. This is not my fault and it's not going to be my prefered way of sharing music to you people. Just pointing it out.
TEST 3: Tables
Text-only
Picture-caption
Tables have their own section since this is a more advanced technique that Sean explained in the blogs tutorial. Tables make things look more professional, do they? So how complicated they can get? Let's find out.
Part 1: Text-only
Very straight-forward. We're going to prepare a 4x3 table containing Mortal Kombat 2 character names. Simple as that.
| | | | |
| --- | --- | --- | --- |
| Liu Kang | Kung Lao | Johnny Cage | Reptile |
| Sub-Zero | Shang-Tsung | Kitana | Jax |
| Mileena | Baraka | Scorpion | Raiden |
VEREDICT: The cool thing about this blog system is how easy it is to manage tables. I can easily manipulate the size of the table as an image without needing to go to another options. Also right-clicking allows me to enter its properties, which would make them an automatic win...if they would show up as they should. Tables totally fail once again in this department.
AFTER THE FIX: Fixed, but in Chrome I cannot edit the tables as described above. Like I said before, Chrome is NOT getting any love here.
Part 2: Image-Caption
For this part, I'm doing two different tables: one with caption under the image, and another with caption at the side. We'll use, once again, images from the SNES.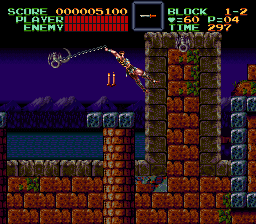 Swinging with a whip is instant fun, nuff said.
| | |
| --- | --- |
| | I take everything back. Fire Stingray sucks. Badly. Blue Falcon FTW. |
VEREDICT: Source code tells me that there's no tables in place, meaning that it's simply just a picture with a caption below. A sad moment indeed.
AFTER THE FIX: Fixed. Might have to experiment with tables' size in the future but at least now I can trust that they will appear.
EXTRA DETAILS
Another thing that I forgot to mention is the thumbnail and title images and how this site works with them. You can insert an image as big as possible and resize the box as you desire, but it usually ends up resizing it and grabbing only part of the thumbnail itself. For instance, the SNES blogs have a 900x634 image cropped to around...700 pixels high, but after posting it it'll automatically crop it to the upper-left corner at about 345x230. The same goes to the title, which resizes to about 600x185. You can go back and fix it, but I wished it would just work as it should right off the bat.
AFTER THE FIX: While I assume this matter has been taken care of, I'm already prepared with banners and sizes of each image, so it hasn't been much of an issue on this side.
FINAL THOUGHTS:
My hypothesis was that, if I used this widget to make a new blog, I would actually make it the way it was intended. However, diving down and testing every single detail offered gave me some totally different results. While the widget itself shows promise that I'm going to get an awesome, professional-looking news/blog/video post, the result shown at the page itself is another story. This is a terribly-flawed blog system that fails to make good of its promise; the alignment and tables never work, and some browsers simply not work well with the widget. If you want to make full use of its potential, use Mozilla Firefox - Google Chrome has a hard time managing the pop-ups in it. If not, simply do what I usually do - use an external program like Live Writer, write your blog there, then paste the source code into the source box.
I do hope that ScrewAttack and DesignZillas work on the kinks as soon as possible, as I do see potential in this new system on the site. But until then, I'll have to give this baby a 4/10 - great promise, but ultimately flawed in excecution.
AFTER THE FIX: I'm actually surprised that both ScrewAttack (specifically Sean the News Director) and Designzillas took their time to check this blog post and fix a lot of the crap this site had. While Chrome is still being [somewhat of]an asshole with me in this widget, everything is finally working as it should - for the most part. For now this earns a solid 7/10 - it's good, but it can still improve.
PROS:
Easy to use
Shortcuts available for toolbar options
Numbered and bulleted functions work flawlessly
Easy to insert hyperlinks, pictures and videos
CONS:
Browsers like IE9 and Google Chrome will have a hard time
Formatting, Alignment, styles and tables work on the widget, NEVER seem to work on the blog itself (UPDATE: No longer an issue!)
Images don't freely stretch at your own desire
Thumbnails and title bars crop, forcing you to re-edit in order to get the right image
Follow me on Twitter: @JETZacx
Follow me on Google+: gplus.to/JETZ.acx