TLDR;
Caz reviews video games & writes about them in between his sessions of cynicism on the modern gaming industry. Favorite genres include 2D platformers, RPGs and the massive blanket that is action adventure.
Given how popular Nickelodeon's The Legend of Korra TV series has been, with two very successful seasons and a third one coming soon, it's surprising that there has yet to be a major console title for Nickelodeon's newest Avatar series. That all changes this fall, as IGN has just announced that Platinum Games is developing a Legend of Korra title for PlayStation 3 & 4, PC and Xbox One & 360.
The console title will be a digital-only release, taking place between the second and third season of The Legend of Korra and will be written by Tim Hedrick, a writer who worked on both Avatar: The Last Airbender and The Legend of Korra. A portable version was also announced, being developed by Webfoot Technologies for the Nintendo 3DS.
Considering that the console title is being made by Platinum Games and the portable title comes from the minds behind the Dragonball: The Legacy of Goku series, to say nothing of the writer working with them, one would expect these titles to break the mold of mediocre Avatar titles. However, the trailer shows very little gameplay, and what few screenshots exist for the game don't look too promising given the pedigree of the studio behind it.
It's too early to judge the game itself based on a few screenshots and zero gameplay, but the record of licensed games has been more miss than it has hit, especially with the Avatar series. High hopes as a fan of the series and Platinum Games, low expectations.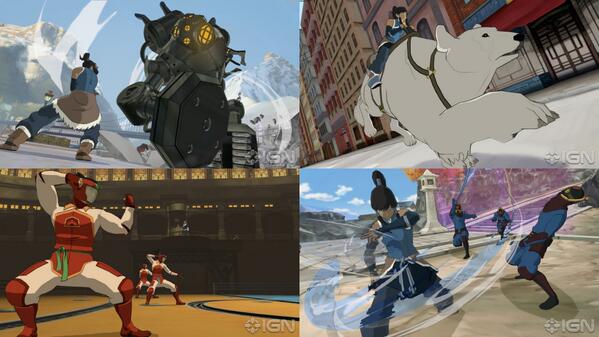 Also, just remember that a title having the original creators of a show doesn't mean that the game will be good. Adventure Time: Explore the Dungeon Because I Don't Know! anyone?
The first Adventure Time game was good, mind you. Short, but sweet, even for a non-fan such as myself.