With Pokemon Omega Ruby and Alpha Sapphire set to release in just over 3 months, the Pokemon World Championships wrapping up, and the Pokemon Trading Card Game coming to iPad later this year, the popular franchise appears to have another "stunning" project on the way.
Sparked by a mysterious teaser site spotted by Kotaku, the "big announcement" could be revealed on August 27 via NicoNico – a Japanese video sharing website. Tsunekazu Ishihara, CEO of The Pokemon Company, and Bunbun Maru of the Japanese gaming magazine Famitsu, will both be present during the broadcast, adding more legitimacy to the project.
Legit or not, though, the tease doesn't keep fans from speculating, as many trainers believe the use of the word "stunning" refers to the rumored detective game starring franchise mascot and electric-type Pokemon, Pikachu.
Late last year, Ishihara stated a "never before seen game" started being developed since the summer of 2013, going on to say Pikachu is featured in a "bold new way." Flash foreword a few weeks later, Ishihara mentioned the game in development sees Pikachu as a detective, and implements motion capture as well as facial recognition.
The title is supposedly slated for a 2015 launch, but with no indication if it will release in North America, yet fans shouldn't worry too much, as the franchise has had all its recent entries launch over seas. That is of course with the exception of Learn with Pokemon: Typing Adventure - a game no one is getting too upset over, I hope.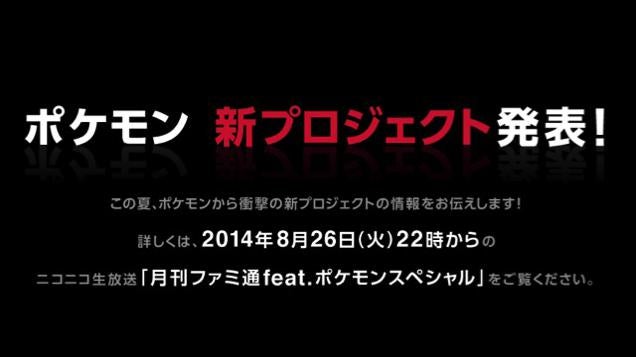 So, g1s, what do you think this mysterious game could be? Be sure to leave your thoughts/speculations in the comment section below!