TLDR;
Hey guys, I have decided I will be posting PSN updates and what not to ScrewAttack, seeing as nobody else does it and IGN seems to get things wrong everytime.
This week on the PS store, Tom Clancy has become a cheap hoe, Closure hits Consoles and FUCKING ULTROS!
PS Plus Updates
FIFA Soccer 2012 Free Game Trail
PlayStation Memories Studio: Free
Closure: $11.99
Dead Block: $4.89
Tom Clancy Splinter Cell: $7.34
Ghost Reacon Advanced Warfighter 2: $5.00
Rainbow 6 Vegas 2: $9.79
Rainbow 6 Vegas: $5.00
Splinter Cell HD Bundle:$19.59
Splinter Cell Chaos Theory:$ 7. 34
Splinter Cell Double Agent: $9.79
Splinter Cell Pandora Tommorow: $7.34
Zack Zero: $6.29 [not enen worth that]
Endwar: $2.50
Advanced Warfighter 2 PSP: $5.00
Ghost Reacon Predator: $5.00
Rainbow 6 Vegas PSP: $9.79 [why is it cheaper for PS3?]
Rainbow 6 PS1: $2.50
Motor Storm RC Mischief Car Pack 1 and 2: $0.50 each
Free Unit 13 Grenade Avatar
Spring Fever Deals!
THE TOM CLANCY HOLY SHIT CHEAP BLOW OUT SALE!
Well, everything is cheaper on PS Plus, but there is still alot of very, very good sales going on here!
Splinter Cell HD Trilogy: $27.00
Splinter Cell HD: $10.40
Splinter Cell Pandora: $10.40
Splinter Cell Chaos Theroy: $10.40
Rainbow 6 Vegas 2: $12.99
Rainbow 6 Vegas:$9.99
Advanced Warfighter 2: $9.99
Splinter Cell Double Agent: $12.99
Advanced Warfighter 2 PSP: $9.99
Rainbow 6 PS1: $2.99
Rainbow 6 Vegas PSP: $12.99
Splinter Cell Esentials: $4.99
Ghost Reacon Preditor: $9.99
Endwar: 4.99
New Releases
Play Memories Studio: $15.00
Tester Season 3 Episode 8
FIFA Soccer 12: $59.99 [RAWR FUCKING FIFA]
Closure: $14.99
Magic Gold Bundle: 19.99
Idiot Squad MINI; $4.99
DLC
Various Motor Storm RC DLC
Asuras Wrath episode 11.5: $1.99
Various Battle Feild 3 Perks
Blaz Blue-CSE system voice arrange PLATINUM Type-A Type-B: $5.99
Elevator Action Deluxe add on stages 3: $1.99
FF XIII 2 N7 Armor for Noel and Serah: $2.99 each
Ulrtos and Typhon Collosium Battles: $3.99 [FUCK YEAH]
Ugly Americans Apocalypsarmogedon Randalls Misadvetures: $2.99
Tiger Woods PGA tour Sponsorships: $3.99 each
Tales of Grace F Various DLC
Magic Gold Deck Bundle: $9.99
Kingdoms of Amular Armor and Weapons DLC: $4.99
Hyperdimesion Neptunia MK2 Varios DLC payed and free
Demos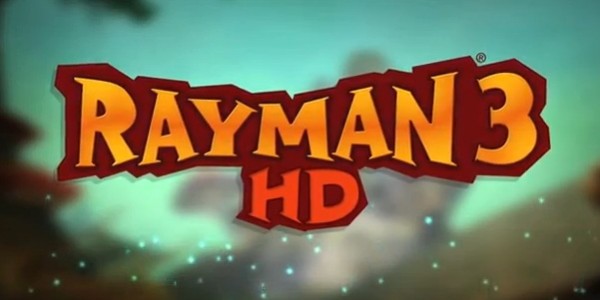 Blades of Time
Zack Zero
Rayman 3
My top 3 pics of the week
Ultros FFXIII-2 DLC
Everything Tom Clancy!
FIFA Soccer 2012
Also check out.
Final Fight: Double Impact
This blast from the past removes all the censors us Americans saw in the arcade in the standard settings, but multiple filters bring it back to the beloved, Poison-less experience! It also includes a game I've never even heard of! WOW WHAT A TREAT.
Buyer be warned though, this game has a special lock out code which limits the game to just one console! Sorry game sharers...
Hope you guys enjoyed my first weekly store update! til next week, F*CK YEAH ULTROS!