Corocoro has revealed a brand new Pokémon Mystery Dungeon game called "Pokémon Mystery Dungeon: Magnagate & the Infinite Labyrinth". Unlike the previous MD Games, there is only one game in this entry to spin-off instead of 2 different versions, and will be in full 3D.
Let's get to the hero! You apparently fall into a dream, which is how you enter the world of Pokémon. The Pokémon selection, so far, include Pikachu, Axew, Snivy, Tepig, and Oshawott.
Like the previous games, it features Pokémon from previous entries to the franchise such as Rampardos running the treasure stand, a Cofagrigus running an unknown stand, a Cinccino running an unknown stand, a Dunsparce running quest requests, and the return of the Kecleon shop. It also features Gurdurr, Hydreigon, and the legendary Virizion.
Next, there is an augmented reality feature in which, by scanning thing, unlocks "Magnagates" which open new paths in dungeons. Finally, the game will release in Japan during the winter.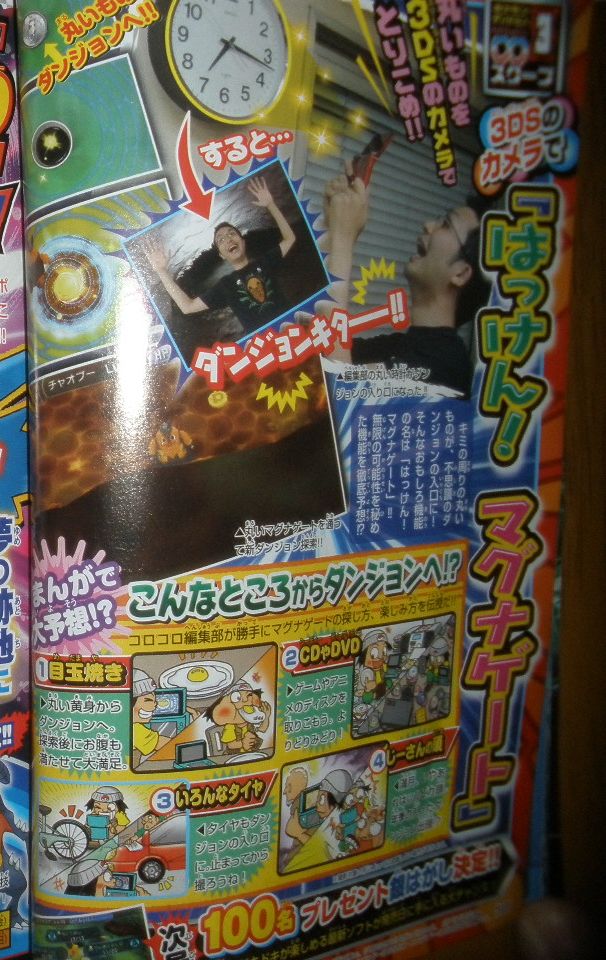 So, are you guys excited from the new Mystery Dungeon, or is it a pass for you?
A little side note, this is my first article, so I apologize for any annoying errors, typos, or other journalistic mistakes.
Anyways, have a great day folks! :D