TLDR;
Taking a spin from Alpha's ScrewAttack Pokemon cards, the Dark Lord decided to create his own MTG cards.
MWAHAHAHAHAHAHAHAAA!!!!
Since the Dark Lord is the most original evil king out there *ignores faces* , I was inspired by Alpha Unit's Pokemon card blog to create some Magic the Gathering cards since I actually have a bunch of ideas for ScrewAttack cards. So, defitely go check out his cards first. But be sure to check out my evil work below, too!
THE CREW:
(I really wanted to make most of them Planeswalkers, but it was way too difficult.)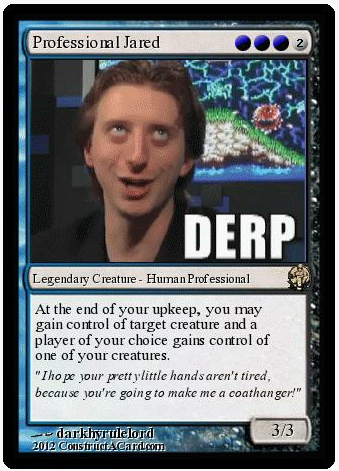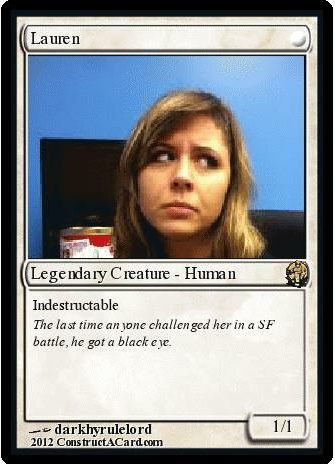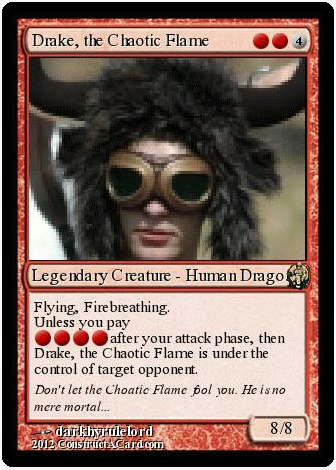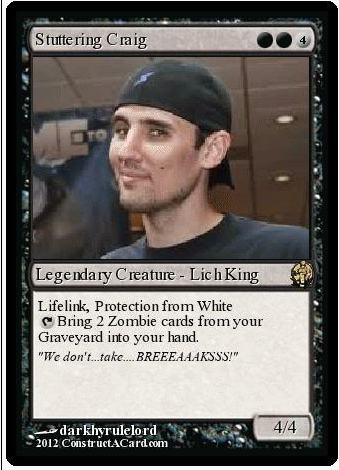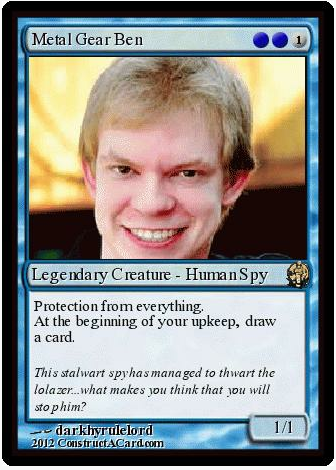 (Please don't be upset if I miss any one.)
BONUS CARDS!
I have plenty of more ideas for cards, so expect a second round of cards much later. But first, I hope that my next blog will be that 2-in-1 review. ....Hopefully....
Also, ANY g1 THAT COMMENTS ON THIS BLOG SHALL GET A CARD CREATED OUT OF THEM IN THE SECOND VERSION.
I command you to subscribe too! MWAHAHAHAHAAA!!