Some games that bored me.
9/24/13 11:09am
Most games manage to get the job done and get me entertained whether they are good or bad, but then some games just go left field and bore the crap out of me. While being a bad game certainly is bad, it feels worse when a game just does nothing for you at all whether good or bad. I've decided to talk about games that come straight from "snoresvilles" to me, and whether you like them, at least know that these games have given me the urge for nap time.
Why I tried this game out?
I really enjoyed all four Final Fantasy titles that I had on the PS1, and after getting some credit to buy games on PSN I asked what would be a good rpg to try out, and Legend of Dragoon was one of those games that came up as some people said it was good. Some even claimed it was their favorite game ever. So after downloading it well I wished I just bought FF9 again on PSN instead, due to a couple of reasons.
1 Generic story.
Many rpgs tend to use the same old story design structure of a girl gets kidnapped by some evil force, or you're trying to stop the evil empire from doing bad stuff, which I tend to not mind in a lot of games as the characters make the journey worthwhile. Legend of Dragoon, well, I just didn't care about the cast to be honest. The whole cast just seemed to be there with me only remembering Dart in part to hearing "Double Slash" so many times in battle, and Rose who just appeared to not give a crap about what was going on for most of the time, with the rest of the cast being just there, while the story just did nothing for me.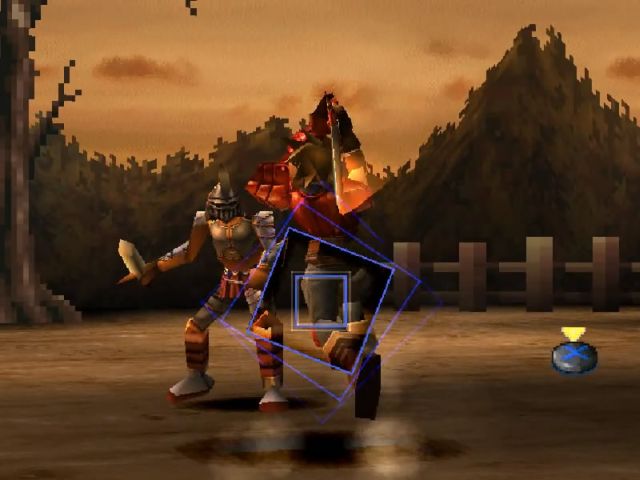 2 Slow battles.
If there was any reason that I found Legend of Dragoon boring was due to how slow it's battles seem to take way too long. The first reason for that is that just like any game with random encounters you'll see the screen transition to the battle, though this game seems to take its time. Secondly the battles tend to take really long, in part to the game having to use those voice samples whenever you attack an enemy at the right time, which gets annoying fast after hearing "Double Slash" for the 20th time. The boss battles tend to take a long time too, as the bosses either have a ton of HP, and well your team happens to not be all that strong as grinding is pretty useless in this game which makes most battles you do enough damage till you either heal your team back to attack status, just made me not want to play the game after a certain point.
Is it bad or good, or just boring?
Legend of Dragoon isn't a bad game, and I can see why some people like it as at least the cutscenes look amazing to this date, but the rest of the game is just way too slow, even for rpg standards, which made me not care and in I just ended up bored with this game.
Why I tried this game out?
Well since this game was free for Xbox Live gold members, I downloaded it.
1 It

'

s

slow pace equates to boredom fast.
Well my initial impression of Fable 3 was that it was going to be like Mass Effect, but after making choices for my character, well the game showed itself for what is really is. Interacting with anyone felt slow as you had to press a button and hold it for a bit till you had to release it again, which just felt like it slowing the game down for no reason. Ultimately the slow pace of the game is there in the combat, which just isn't that fun, not only due to the slow pace, though I just don't like the combat in this game.
2 I

didn

'

t

care about the story. (Yes again)
The intro cinematic to this game is actually pretty funny as it has to be the most memorable thing about this game as it was just a chicken running for it's life, and it reminded me of slapstick comedy, which in turn made that cutscene enjoyable, then the game started. While I tend to enjoy many games that are driven by choice like Mass Effect and Fallout, Fable 3 well I just didn't care as well everyone just felt there, and well I didn't really care about stopping by generic evil brother in this game, so yeah the story was just there, and well I just ended up not playing the game entirely as, well, I stopped caring, due to me not having any motivation to continue.
Is it bad or good, or just boring?
To me this game was just a complete bore as well some parts where interesting like having a dog as a companion, but the rest of the game just lead to me having a case of not caring at all. Well at least I didn't pay for this game.
Why I tried this game out?
Beat em ups are pretty simple games that I've enjoyed like Castle Crashers and most other games that include beating up a set amount of enemies, before you can move on, well except Altered Beast. Now I have Altered Beast on the Master System, which makes everything that I don't like about the Genesis version but slower, and I have given this game multiple playthroughs with the same boring results.
1 Meh Combat
The combat system to me has to be the most important thing about any beat em up as you want some sense of joy when you punch or kick any bad guy, but in Altered Beast I just don't feel much besides I'm pushing a button, as the kicks and punches just lack any impact. I thought things would be better when you "Power up", but no the combat still feels rather weak, even when you become a beast as most of the enemies just run to you and it keeps going till you reach the boss of the stage. So in the end I wasn't a fan of punching, kicking, and sometimes using magical abilities with Altered Beast due to how unsatisfying it was.
2 The levels and music are uninteresting to me.
The first level of this game I thought was cool at first as it had a Ancient Greece theme going for it, as I lost interest fast in the levels as I found them to be dull by the end of the game. The music should have at least gotten me excited to punch things, but it didn't as the music was just there to me.
Is it bad or good, or just boring?
Yeah Altered Beast is just boring to me as nothing was really that amazing about this game, which lead me to ask myself if I should play Golden Axe or Streets of Rage instead.
Kirby 64: The Crystal Shards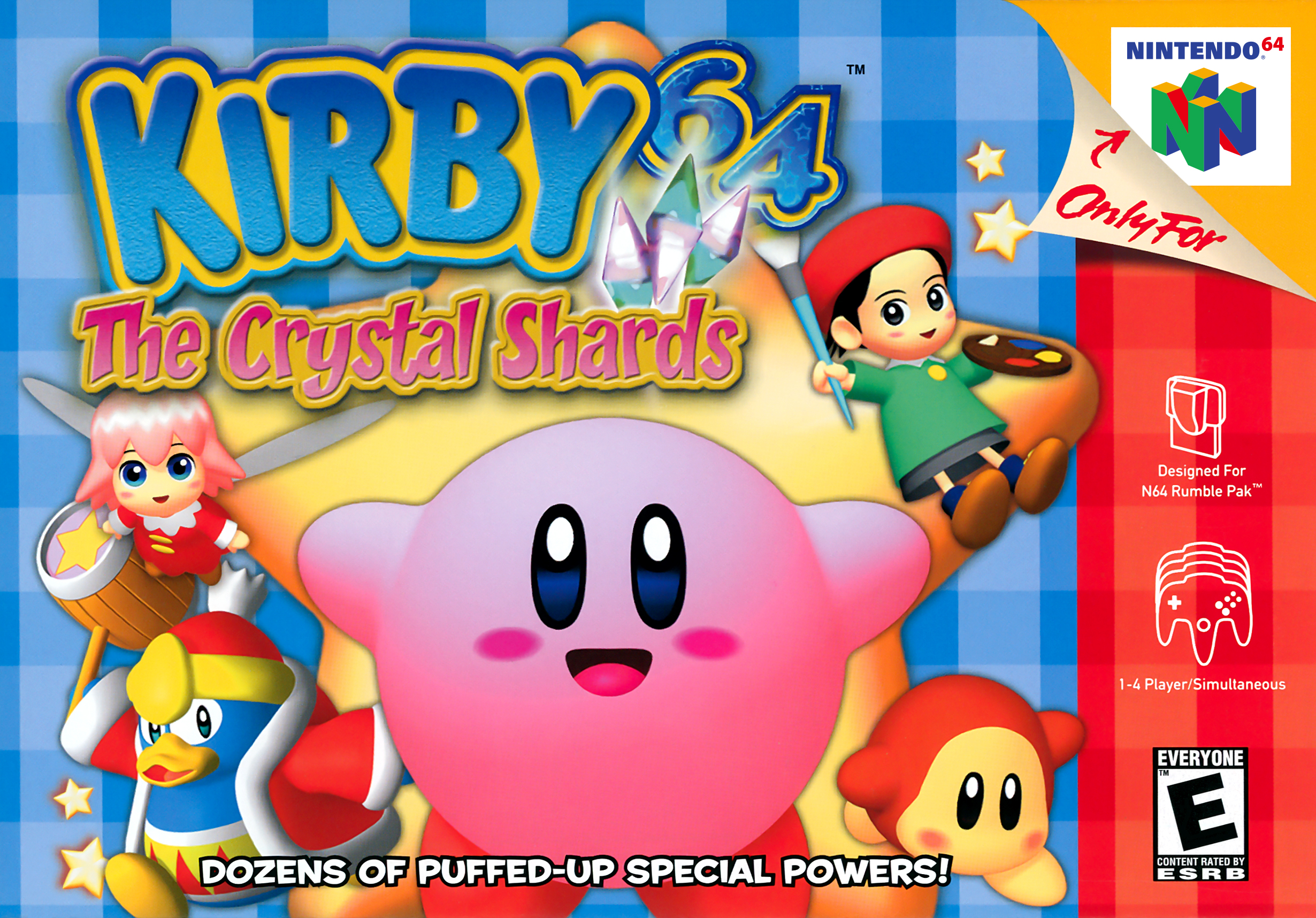 Why I tried this game out?
I love the adorable violent pink machine known as Kirby as while his games might be easy and simple, I still get some enjoyment out of them, so naturally I would want to try out the only entry for the N64 that the series saw. The thing was that yeah this also has to be my least favorite entry in the Kirby series from all the games that I've played.
Why I found it boring.
1 Easiest Kirby game ever (well to me it is).
Kirby games aren't exactly hard, but at least they kind of try to simulate a challenge, where Kirby 64 most of the enemies just seemed to be just walking around like complete idiots, instead of trying to attack. Hell the bosses themselves are a bigger cakewalk as most of them are easy, hell some are even easier than Whispy.
2 It's a slow pace game, a bit too slow.
While Kirby games are easy, but most of them at least try to keep the action fast, while this game likes to take it's sweet ass time. The reason for that is that Kirby seems to walk really slow in this game, and his running speed isn't all that fast, which makes this game not only easy, but also slow and boring at the same time, plus the music in this game is okay too.
Is it bad or good, or just boring?
Kirby 64 isn't bad, as it functions pretty well and has the cool mechanic of being able to combine powers. The thing is that I just find this game to be boring, even by the standards of this series.
Any golf game I've ever played.
Why I tried out these type of games?
Now I actually don't mind most sports games, well at least the arcadey ones like NBA Jam or Tecmo Bowl, but Golf games regardless of there style bore me. Now I've tried out multiple golf games across all the systems I own, but even the Mario take on this sport is dull to me.
Why I found these type of games boring.
1 No action, just pushing buttons.
Golf games tend to have to major types of action with the first being lining the shot, and the second is pushing a button to determine the power of the shot. The thing is that doing that get really boring as even in video games this seems to occur slowly to me.
2 All other extra modes in these games still include Golf.
So far my favorite part about any Golf game ever has to be the intro video in Mario Golf for the Gamecube as that has Waluigi and Wario being wacky, though as for any other modes in Golf games I just don't care due to me finding the sport boring.
To me YES, AND YES again as my word are golf games boring as … ZZZ uh yeah as I was saying golf games just seem to be the most boring of all the sports games out there.
Well, those are some games that I considered to be boring,as these games just didn't click with me. Though I do feel being a boring game can be just as bad or even worse than being consider a bad game, though that is just me. The thing is next time I'll be talking about games that don't put me to sleep and hopefully neither are any of you readers.
So till next time I'm off to take a nap.