In the most recent issue of Famitsu magazine, it was revealed that Tohru Adachi, the goofball cop & the villain of Persona 4, will be playable in Persona 4 Arena Ultimax.
He'll be a DLC character in day one of the game's release and if players pre-ordered the game, they'll get Adachi for free. Adachi will use his Persona from his game, Magatsu-Izanagi, and he'll have his own story, "Episode Adachi."
You can check the images below for an up-close look at his fighting style: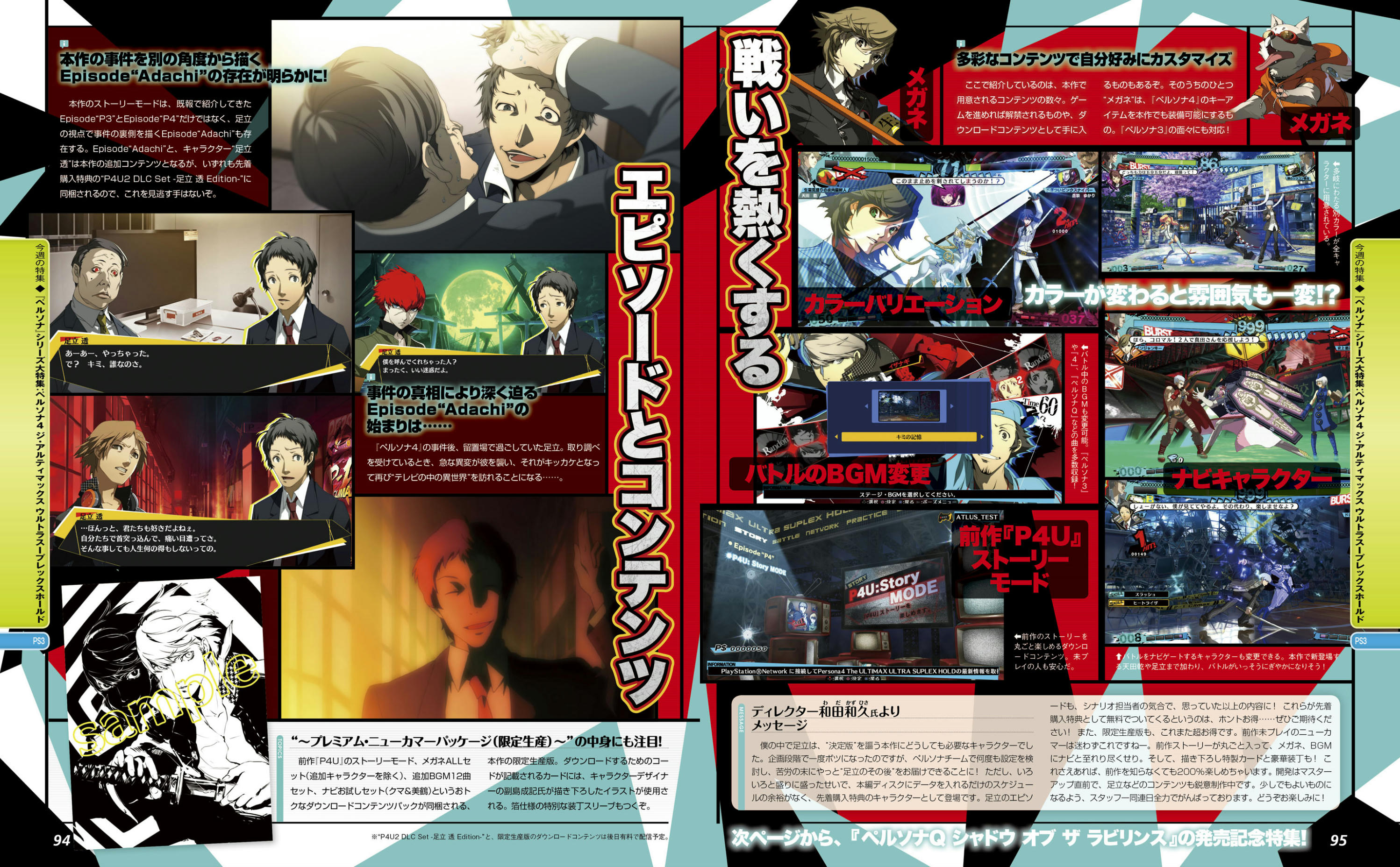 I'm very glad he's playable in this game, but how did he escape from prison? Huh, who knows?