Top 15 Great Games That You Never Have Heard of
3/15/12 4:33pm
These are the great games that for one reason or another, never made it to household name status. Maybe they didn't have a big enough advertising budget. Or they came out for a console that not enough people had. Or they were overshadowed by a more hyped game. Or they were really pop**ar for a short while but have been forgotten by all but the most hardcore gamer of their genre. Whatever the reason, they never got famous even though they deserved to. Feel free to add your own favorite unsung games here. The more obscure the better.
15. Disciples: Sacred Lands (PC- Turn-Based Strategy)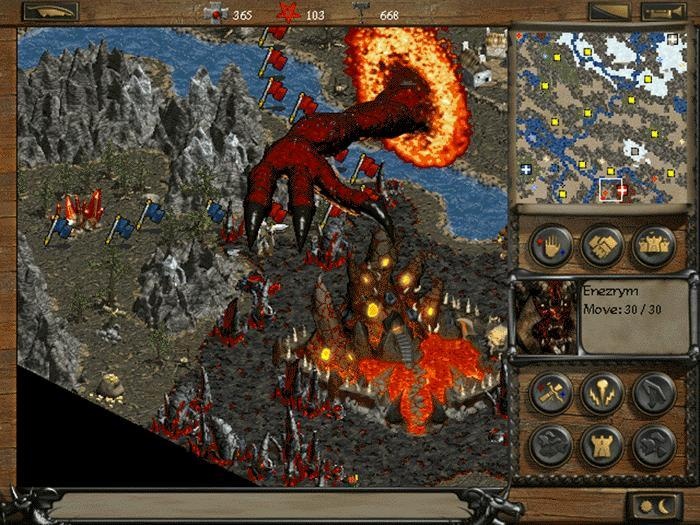 14. Giants: Citizen Kabuto (PC, PS2 - TPS/RTS
13. Clash at Demonhead (NES - Platformer)
12. Sanitarium (PC - Adventure)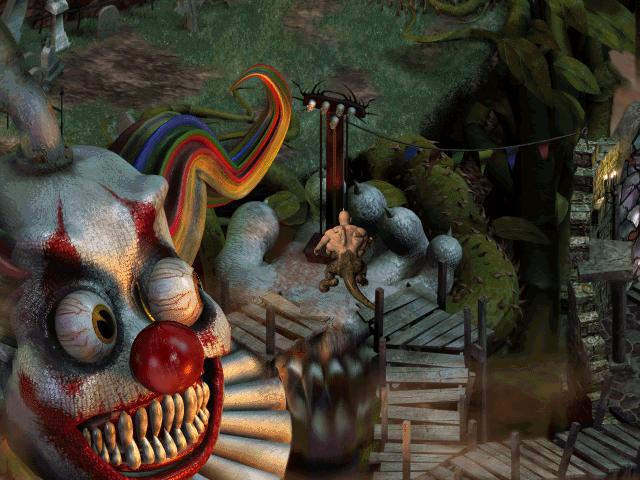 11. Jeanne d'Arc (PSP - Tactical RPG)
10. Deadly Premonition ( 360, PS3 - Survival horror)
9. The Neverhood (PC - adventure)
8. Half-Minute Hero (PSP - real-time strategy/action RPG/shoot 'em up)
7. Shadowrun (Sega Genesis - RPG)
6. Crimson Gem Saga/Astonishia Story 2 (PSP - RPG)
Any of the Ys Games (Almost Every Console - Action RPG)
4. Divine Divinity (PC - RPG)
In a genre dominated by World of Warcraft, it's easy for other RPG efforts to go unnoticed. Divine Divinity was just that, offering up plain ol' fun hack-and-slash RPG action that wasn't meant to blow you away with anything too novel. You were one of six nondescript character types, you could level up according to your fighting experience within the game, and you're thrust into a story about the aftermath of a great cataclysmic war that threatens to break out once more. The game eventually did get a sequel in Divinity II: Ego Draconis, but neither that nor this game garnered much attention. Shame.
3. EVO – The Search for Eden (SNES - side-scrolling action role-playing)
This game is more action than it is RPG. The only things that really ties to the RPG genre are the stats that govern some of your character's attributes, the fact numbers pop up when you hurt things, and you can get the game's equivalent to experience when you defeat something (or really, when you eat its meat). However, there is no leveling up. Instead, what you do with your "experience", or really evolution points, is evolve certain aspects of your character's body. For example, making yourself bigger typically increases your health and defense, whereas evolving your jaws gives your bite more power. Additionally, any evolution you make affects you visually as well. Watch as those puny starter jaws turn into a mouth full of wicked sharp teeth.
As you play through the game, you go through different eras of evolution, starting in the age of fish and eventually ending in the age of mammals, where you'll have the chance to evolve into a primitive human if you so choose. While the game is old and fairly short, it offers large replayability by giving you different options along the way.
2. Psychonauts (PC, PS2, XBOX, MAC - platformer)
If you weren't adventure-minded, the best thing games like Maniac Mansion and Day Of The Tentacle had to offer was their sense of humour. They may well have been the funniest games around, but for those poor individuals who didn't suffer from object-combining Asperger's, it was a laborious process getting to the jokes.
Psychonauts drops you straight into the most visually-inventive 3D platformer I've ever played, and combines a really strong script with fantastic acting and solid - if occasionally erratic - gameplay. You play Raz, a psychic who's being trained in the art of going into people's minds and sorting out their emotional problems, and it never once veers into the obvious territory that must have been sorely tempting. I'd have killed my father if Double Fine had referenced Freud. The fact this game didn't sell a million is heartbreaking.
n the lungfish level, you enter the mind of a defeated boss - a brainwashed mutant lungfish - to see why he's turned hostile. Suddenly, you're the star in a B-movie where you're the monster in a town of tiny lungfish, and the villain (who's brainwashed the fish) is the hero. Utterly beyond excellent.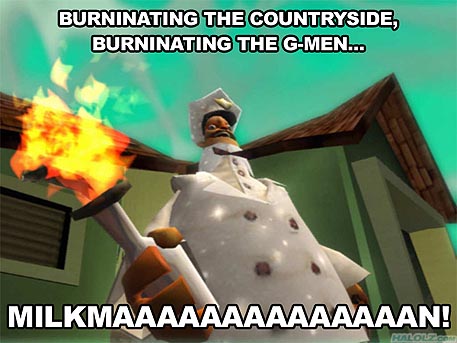 1. Terranigma (SNES - Action RPG
Terranigma is an action RPG released on the Super Nintendo only in Japan and European countries. It is an extremely rare and well crafted adventure.
Terranigma is full of mystery. From the initial desolate world, to the haunting music, the game hooks the player in promising an intriguing tale. The game seems simple at first, but quickly opens up to become an epic and addictive experience that keeps evolving the further it goes.
The plot is well paced and the visual changes to the environments, after their restoration is both beautiful and rewarding. It feels like the world is alive and every quest is bringing you a step closer to accomplishing your goal of rebuilding the world. The story of the game is both engaging and thought provoking and Ark has enough personality to carry the narrative and keep the player constantly interested.
While Quintet's previous titles feel tied to their system and year, Terranigma's grandiose adventure begs for a modern reimagining. The game's ending credits sequence pulled the heart strings -- I'll admit I got a little something in my eye, not because of the ending, but because of just how damn amazing Quintet was at that exact moment. I have never played a game that merged a fantasy world so well with our own history, and did it not as a gimmick, but as a way to tell a very impactful environmental message. It's a rare game that doesn't pat the player on the back, but instead conveys a message about how terrible the world is, and maybe even offers a way to make it a bit better.
Terranigma is a rare treasure that should not be missed. If you wish to play one the best classic action RPGs of all time, then you should play Terranigma.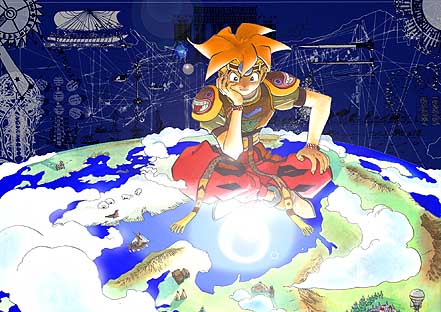 Looking back on this list, the first thing that comes to mind is "That blog is way too long!" The second is that I need to make this disclaimer. You might not agree entirely with this list and likely think I left off something that deserves to be on. However, I only included games I have PLAYED, minus entries from series already mentioned here (for those I just picked my personal favorite). I'm sure your games would be well-deserving of this list. But if I haven't played them, I can't make the judgement call, sadly.