TLDR;
Skimming this article is easy. Just scroll down. See, that wasn't so hard, was it?
It occurred to me several weeks ago that I was terribly out of shape. Now let's get one thing straight: I'm not overweight, mind you, nor am I too thin…but in terms of muscular strength, I was in bad shape. So, naturally, I began to work out. The thing that continued to bother me, however, was the music that I was playing. My iPod has over 500 songs on it, and most of the songs have words that I feel compelled to sing along to. And therein lays the problem. Exercising consists of reps, which means you need to actually count how many reps you do per exercise…in your head (or out loud if you're so inclined). This made me block out the music so that I could count the reps I was doing. I did notice, however, that if the music doesn't have any words, it's fairly easy to listen to while counting. So…this being ScrewAttack, a video game website, here are my top five video game tracks to listen to while working out.
5. Time's Scar (Battlecake Version) – Chrono Cross
For those who have played Chrono Cross, this theme is sure to bring back some pretty intense memories. However, if you scour iTunes hard enough, you'll find Time's Scar by Battlecake in the album "Songs for the Cure '10". Complete with an awesome electric guitar and an intense beat laid down by violins and drums, the rather epic theme turns into an anthem of video game rock that's easy to get pumped up to. The reason this is number 5? It starts off with a peaceful tone. It's beautiful…which isn't great when you're trying to work out. Still, it's an awesome song that needs to be on your iPod.
YouTube video: http://www.youtube.com/watch?v=6FoB4N9bgew 
4. Heart of Courage (Two Steps from Hell) – Mass Effect 2
Like Time's Scar, Heart of Courage from Mass Effect 2 (specifically found in its trailers) starts off fairly slow. However, after about thirty seconds, it starts to build into something awesome. The reason this is so awesome to work out to is that it's incredibly loud and "in your face." The music pushes you to keep going, and when the chants in the background enter, it may feel as if you're ready to lift the universe itself up above your head. It's intense…it's epic…it's Mass Effect 2's Heart of Courage.
YouTube video: http://www.youtube.com/watch?v=LRLdhFVzqt4
3. Call of Duty 3 Menu Theme – Call of Duty 3
I love the music from the Call of Duty franchise. It's often very powerful and concentrated, and while some of the later entries in the franchise don't exactly identify with these adjectives in the way that I'd like, it's still some pretty heavy stuff. What stands out about Call of Duty 3's Menu Theme is how heroic it sounds. The snare drums make the piece identify with the American spirit while the other instruments provide you with a unique, almost patriotic sound that makes you want to "power on through." It's very well done, and both its intenseness and patriotic feel make it easy to work out to. Fight on, America!
YouTube video:
http://www.youtube.com/watch?v=_fr4iZnovAQ
2. Dr. Wily Stage 1-2 – Mega Man 2
G1s should be very familiar with this tune. It was featured as the #2 best song in a video game in ScrewAttack's Top Ten Video Game Themes Ever (link below) and is simply an awesome tune to work out to. It has an incredibly fast pace and is an unbelievably catchy tune. But unlike a game like God of War's soundtrack that just makes you angry and pissed off, this theme is associated with the final battle in a more heroic way. It'll push you further than you thought you could go, and it's incredibly fun to listen to while running or simply lifting weights.
YouTube video:
http://www.youtube.com/watch?v=WJRoRt155mA
ScrewAttack's Top Ten Video Game Themes Ever:
http://www.screwattack.com/shows/originals/screwattack-top-10s/top-10-vi...
1. Pokémon Gym (Version 2) – Pokemon
Sure, this is definitely cheating a little bit as it is from the anime and not the game. However, when I heard this, I had to put it at number one. And odds are, if you're a gamer, you probably know a thing or two about Pokemon. Not only is it a nostalgic trip for all of us who grew up with the anime back at the peak of its popularity, but this theme exemplifies "success." It was only played when Ash just started destroying his opponent. It starts off with a bang and continues as an orchestra and electric guitar cheer on the main theme. About half way through, it calms down a bit only to continue again with even MORE ELECTRIC GUITAR! It's intense and will make you break personal records when working out. I played this while I was running once, and I started going so fast that my iPhone flew out of my pocket! Yeah…this is definitely number one…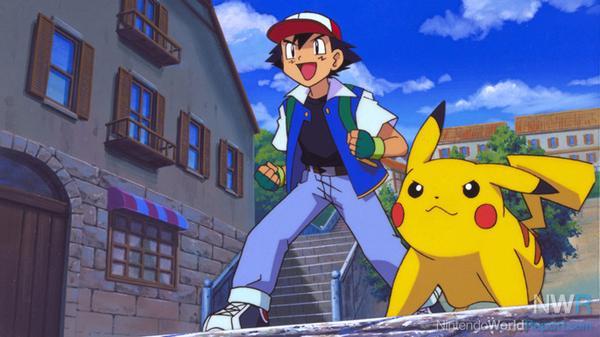 YouTube video:
http://www.youtube.com/watch?v=zKLcroA7V-A
Thanks for reading...or skimming!