You scare me, Ubi...
Remember Ubisoft's trailer for their new IP, WatchDogs, that caught everybody off guard ? In case you forgot, here's a refresher.

You might recall seeing this guy during the trailer, who was unfortunate enough to be sattled with the duty of trying to cater to gallery guests while wearing one of Lady Gaga's old winter hats: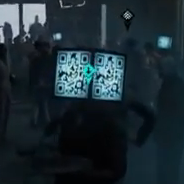 Those where were quick enough to scan the QR code were taken to an interesting website. for a possible Viral Marketing Campaign or even an ARG. The site was about some sort of Digital Art Gallery, and users could sign-up for an e-mail list for more details.
The Blunder?
Well, roughly an hour ago, Dotconnexion sent out its first mass E-mail regarding the gallery, however they made the mistake of not BCCing the e-mail, thus disclosing all of the email addresses of the hundreds of users who signed up.
Some people are speculating that this is just part of the campaign or ARG, but most people are fairly certain that somebody at Ubisoft is going to get fired by the end of the day.
You be the judge.
This blog was brought to you by: