Wii U Games to cost $100???
6/8/12 1:10pm
While Looking on GameStop's Website I looked up Wii U and saw this.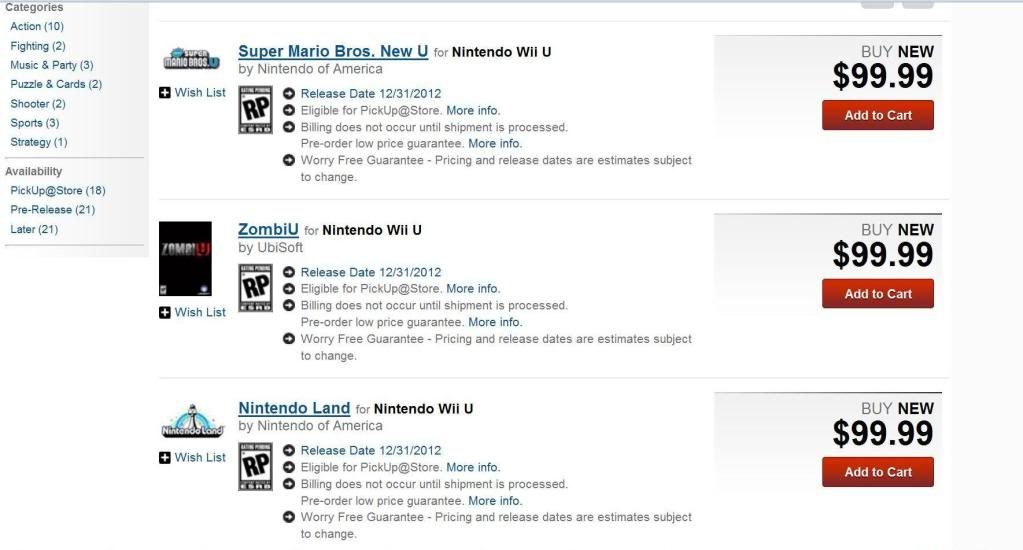 I'm really hoping that this is a placeholder price but if it is not then I think the Wii U will have a difficult time getting off the ground.