Wii U Games to cost $100???
6/8/12 12:10pm
While Looking on GameStop's Website I looked up Wii U and saw this.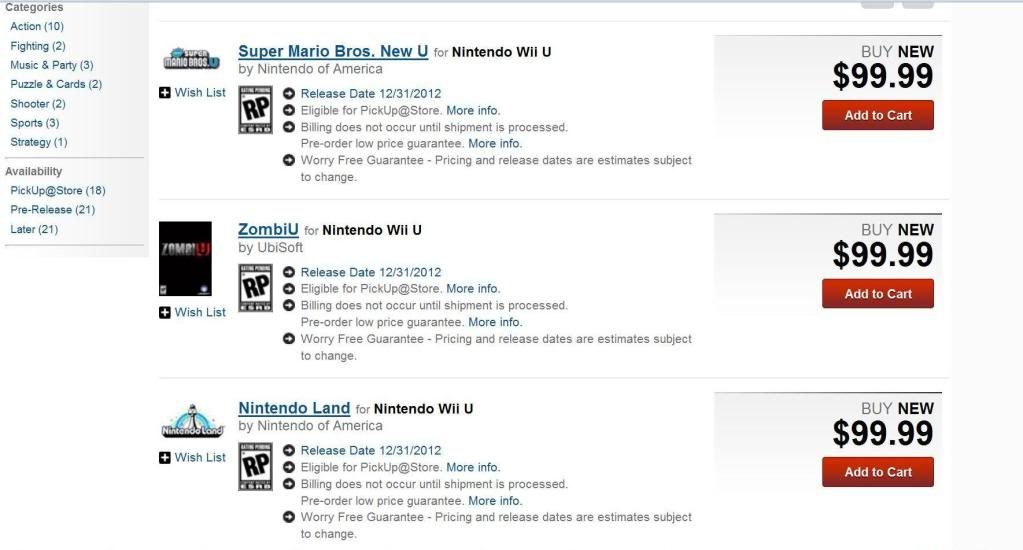 I'm really hoping that this is a placeholder price but if it is not then I think the Wii U will have a difficult time getting off the ground.
Just a heads up that on Friday, December 13th we'll be implementing two options for commenting on ScrewAttack. In addition to the traditional comment system we'll also be adding the ability to post directly via your Facebook account. Thanks!