Hello guys, this week we have some 80's classics and not much more because of server issues with the RBN. Hey, it's better than nothing, right?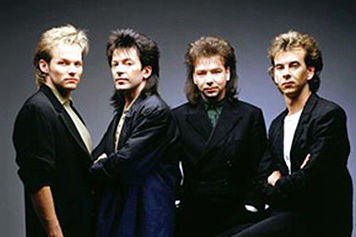 Available on Xbox 360, Wii, and PlayStation 3 on August 7th, 2012 (Euro PS3 on Aug. 8th)
Cutting Crew – "(I Just) Died in Your Arms" O X
Hoobastank – "Crawling in the Dark" O
Whitesnake – "Still of the Night" O
Get them for $1,99 USD each.
Tracks marked with "O" feature keyboard; tracks marked with "X" have Pro Guitar and Pro Bass expansions for $0.99 USD each.
Nothing this week for the Rock Band Network, because of some server issues I heard, so I assume next week (or whenever we get songs) it will be a huge bunch.
That's all for this week guys. Some cool songs I guess, but nothing to go crazy about. Also congrats to SpoonMan Abrams X for winning the MS Points contest. I'll try to get actual DLC codes sometime to give away...
So, bye! See you soon!